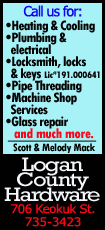 The unusual step by one of the largest U.S. railroads aims to further the industry's push for safer movement of crude by rail after several recent accidents, including one involving a BNSF train in North Dakota in December.

The company, a major mover of crude by rail throughout the United States, plans to seek bids from railcar makers for up to 5,000 new tank cars with thicker walls and ends, increased protection of safety and pressure valves, and other features that go beyond industry standards adopted two years ago.

The news sent shares of several U.S. railcar makers higher.

BNSF's plan is atypical for a railroad, which generally owns only the tracks and locomotives that pull trains. Railcars are usually owned by leasing companies or firms such as refiners that sometimes buy cars for their own fleets.
The December crash of a BNSF crude train in North Dakota involved railcars that did not meet industry safety standards, according to investigators. The train collided with a derailed grain train, setting off fires that burned for more than a day. No one was hurt.

Crude-carrying tank cars built after October 2011 are based on stronger design standards recommended by the Association of American Railroads (AAR) trade group. Those design standards feature stronger hulls and reinforced valves less likely to puncture or leak in a derailment.

The U.S. Transportation Department's Pipeline and Hazardous Materials Safety Administration is considering new rules for safer tank cars as crude transport via rail surges in tandem with the booming onshore oil production in the United States and Canada.

Last week, Canadian National Railway Co and Canadian Pacific Railway Ltd said they would charge higher rates for customers that move crude in railcars built before October 2011, which the National Transportation Safety Board said in 2009 were unsafe.

BNSF declined to comment on possible pricing to shippers opting to use the railroad's tank cars once they are built, saying such information is proprietary. Other U.S. railroads also declined to comment last week on the Canadian railroads' decision to charge shippers more for using older tank cars.

BNSF's plan to move into tank car ownership and the Canadian railroads' pricing decisions to push shippers to use newer railcars all come before U.S. regulators have issued any new safety standards.

BNSF did not identify railcar makers that it will invite to bid, but manufacturers in the United States include Trinity Industries Inc, American Railcar Industries Inc and Greenbrier Cos Inc.

Shares of American Railcar were up more than 15 percent in afternoon trading, while Trinity jumped almost 10 percent and Greenbrier rose 7 percent. A Trinity official said the company would look at BNSF's needs.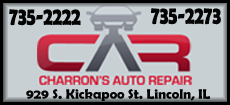 Earlier this month, before saying it would take bids for new oil railcars, BNSF said it would spend $1.6 billion this year on locomotive, freight car and other equipment purchases. That was part of a $1 billion increase in its annual capital budget to $5 billion.

BNSF did not say when it expects to take delivery of the cars. American Railcar Industries said on Thursday that its tank railcar manufacturing unit was maxed out, though Greenbrier recently said it had capacity for more work.

CRUDE BY RAIL GROWTH

Rapid proliferation of moving oil by train started more than three years ago, with shipments surpassing 780,000 barrels a day in 2013 — a 71 percent jump from 2012, according to AAR.

The growth resulted from a lack of pipeline infrastructure to move burgeoning inland output to refining markets, particularly on the U.S. West and East coasts, where refiners were otherwise highly dependent on more expensive imports.
Refiners with coastal plants have heavily embraced oil by train, building offloading facilities to receive it. BNSF moves more crude from North Dakota's Bakken shale than its peers.

However, crude via rail has come under intense scrutiny from regulators after multiple crashes, particularly those that involved pre-October 2011 older railcars without reinforcements.

AAR in November issued stronger recommendations, including the addition of reclosing high-pressure relief valves, metal jackets and full-height head shields.

The Railway Supply Institute, a lobbying group that represents tank car manufacturers, last week proposed requirements that are essentially the same as AAR's.

The worst oil-by-rail accident happened last July when a runaway Montreal Maine & Atlantic Railway train carrying Bakken crude crashed in a small Quebec town, causing explosions and fires that killed 47 people and obliterated half of the main downtown strip. Other accidents that did not cause deaths followed.

LIGHT ENDS, REFINERS BUYING CARS

In addition to considering stricter standards for tank cars, U.S. regulators are studying the volatility of lighter crude like that produced in the Bakken that moves via rail.

Such light crudes are considered by experts to be more dangerous than Canadian heavy crude because they contain more light ends — such as propane and butane — that can catch fire and explode amid sparks that fly in a crash.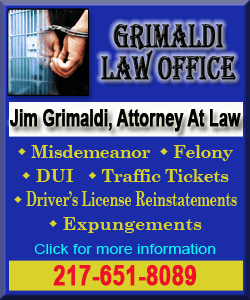 In January, U.S. Secretary of Transportation Anthony Foxx held a meeting with railroads and shippers that resulted in commitments to consider and address railcar safety issues, train speeds and rail inspections; participants were given 30 days to offer responses.

Some refiners aren't waiting to switch to newer railcars.

Phillips 66's crude tank car fleet consists entirely of post-October 2011 cars, and some others are phasing out older DOT-111s. PBF Energy last week said it will rely on entirely newer railcars by April 1 — much faster than previous estimates of the end of 2014.

Irving Oil, the destination for the crude on the train that crashed in Quebec last year, said on Monday it would replace all pre-October 2011 railcars in its fleet with the newer design by the end of April.

Tesoro Corp is replacing the last older cars in its fleet by mid-summer, and Valero Energy Corp, the largest U.S. refiner, has ordered more than 5,300 newer cars.

(Additional reporting by Joshua Schneyer in New York; editing by Terry Wade, Lisa Von Ahn and Leslie Adler)
[© 2014 Thomson Reuters. All rights reserved.]
Copyright 2014 Reuters. All rights reserved. This material may not be published, broadcast, rewritten or redistributed.