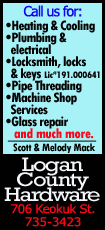 The possibility of a revision to the landmark apology, known as the Kono Statement, drew outrage from South Korea and China, from where many of the "comfort women" — as the women who served in the brothels are known in Japan — were recruited.

The move comes as remarks on the wartime past by aides to Prime Minister Shinzo Abe raise concerns about his increasingly conservative agenda, aimed at bolstering the military and recasting history with a less apologetic tone.

Japan's ties with South Korea are frayed by a territorial row and the legacy of its 1910-1945 colonization of the Korean peninsula, including the question of compensation and an apology to women forced to serve in military brothels in World War Two.

In 1993, then Chief Cabinet Secretary Yohei Kono issued a statement recognizing the involvement of military authorities in the brothel system and apologizing for the women's suffering.

The statement was based in part on the testimony of 16 South Korean women who had served in the brothels.
Current Chief Cabinet Secretary Yoshihide Suga repeated on Friday that the government would re-examine the women's testimony. But he sidestepped a direct reply when asked whether this might lead to a revision of the Kono statement.

"We will review their testimony," Suga told a news conference after being asked repeatedly about the issue.

He initially promised a re-examination of the women's testimony on Thursday in comments to a parliamentary committee.

CHINESE, SOUTH KOREAN DENUNCIATIONS

The Chinese Foreign Ministry denounced the recruitment of comfort women as "a serious crime against humanity".

"Any attempt by Japan to deny this crime and any move attempting to overturn the case of the history of invasion would be met with strong opposition from both the majority of the victims from countries and the international community," spokeswoman Hua Chunying Hua told a news briefing in Beijing.
South Korea's Foreign Ministry said Seoul could accept no attempt by Japan to raise questions "about whether there was coercion in the recruitment, transport and management of comfort women that it itself had recognized through the Kono statement".
At least one political group, the nationalist Japan Restoration Party, which Abe's government looks to for support on selected issues, called this week for revision of the 1993 declaration. It criticized Japanese foreign policy for aiming principally not to "rock the boat" in Asia.

"...We are starting a citizens' movement and petition drive calling on the government to revise the Kono statement which is concerned with the 'comfort women problem'," it said.

Abe came under fire abroad during his first tenure from 2006-2007 for denying government involvement in forcing women to work in the military brothels during World War Two.

In a cabinet statement issued then, his government said there was no proof that either the military or government officials had kidnapped women, but also said it was continuing the position expressed by previous governments.

Abe said in parliament on Thursday that Japan had caused great pain in Asia and elsewhere in the past. His government would stick by past apologies and the door was open for dialogue with Beijing and Seoul, he added.

Last December, Abe visited Tokyo's Yasukuni Shrine, where convicted war criminals are honored along with war dead, further straining relations with China and South Korea.

The visit also prompted a rare statement of "disappointment" from the United States.

(Reporting by Elaine Lies; additional reporting by Sui-Lee Wee in Beijing and Jack Kim in Seoul, editing by Jeremy Laurence and Ron Popeski)
[© 2014 Thomson Reuters. All rights reserved.]
Copyright 2014 Reuters. All rights reserved. This material may not be published, broadcast, rewritten or redistributed.