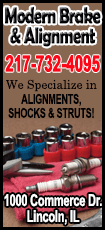 Trailing by two goals with under four minutes to play in regulation, Canada scored twice, including one with 55 seconds to play, before going on to win on Marie-Philip Poulin's goal eight minutes into the sudden-death overtime period.

"We've worked so hard all year, we've been together for a really long time, we never gave up and I think it showed," said Canadian forward Meghan Agosta.

"We never gave up, we kept battling and knew it was still possible and it just showed tonight."

The triumph capped an undefeated run in Sochi for a Canada team that have won four of the five gold medals awarded since women's ice hockey made its debut at the 1998 Nagano Games.

Switzerland beat Sweden earlier on Thursday to claim bronze.

The Americans, who were clinging to a 2-1 lead late in the third period, almost sealed the win when Kelli Stack sent a clearing shot down the length of the ice that hit the post of a Canadian net left empty in favour of an extra attacker.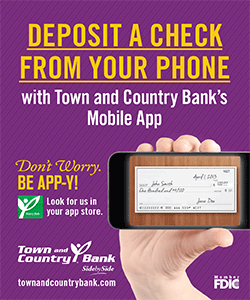 That proved costly as Poulin tied the game moments later, crushing the hearts of an American team that could almost taste their first Olympic gold medal since 1998.

"It's the worst feeling in the world, but maybe it wasn't meant to be. We worked so hard and got so close," said Stack.

"An inch to the right and we would have won the gold medal. An empty-net goal would have been a game-winning goal."

GLORIOUS CHANCE

In contrast to the high-octane ending, the first period was scoreless but things began to heat up in the second.

Canada's Agosta missed a glorious chance to open the scoring near the midway mark of the second period but her shot from in close was stopped just short of the goal line when U.S. goalie Jessie Vetter got her left pad out at the last second.

U.S. captain Meghan Duggan opened the scoring minutes later when, after a turnover right outside the Canadian zone, she sent a fluttering puck into the top right corner of the net with eight minutes left in the second.

A third period goal from American forward Alex Carpenter, who was parked alone outside the Canadian goal crease when she redirected a perfect Hilary Knight pass into the net, gave the U.S. team a lead that looked safe.

"I just kept thinking we're going to win this thing," said Duggan. "I looked over at one of our goaltenders and said there was no way they are going to score two goals on Vetts."

Canada's Brianne Jenner pulled Canada to within one when her shot bounced in off a defender's knee with under four minutes to play in the third to set up the frenetic finish.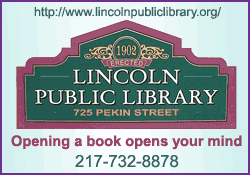 After Hayley Wickenheiser was hauled down on a breakaway opportunity, Canada made the most of the ensuing four-on-three power play. They had the Americans scrambling as they worked the puck around the net before Poulin knocked it in.

Poulin, who also scored both goals in Canada's 2-0 win over the Americans in the 2010 gold medal match, was swarmed by a sea of red and white jerseys while the distraught Americans looked on, many of them in tears and consoling each other.

The Canadian fans in attendance even sang 'O Canada' before the players were presented with their medals while the winning team skated around the ice to salute their supporters.

"It was a hard game, we came back, we never quit, and we believed in ourselves," said Wickenheiser. "We had great strategy, and we had the fitness and the composure to pull it off in the end."

"AMAZING FEELING"

Earlier on Thursday, Switzerland won their first medal in women's ice hockey after rallying from a two-goal deficit to beat Sweden 4-3 in a frenetic bronze medal game.

Trailing 2-0 going into the final period, Switzerland came to life with goals from Sara Benz, Phoebe Stanz, Jessica Lutz and an empty netter from Alina Muller.

"It's an amazing feeling," Muller told reporters. "It's amazing we came back from 2-0 down."

Sweden, the 2006 silver medallists, had looked on course for the win as they controlled the first two periods.

But Switzerland fought back with two goals in the opening six minutes of the last period, first when Benz pounced on a loose puck near the top of the crease and five minutes later when Stanz tallied on a power play.

With under seven minutes to play and the game tied, Sweden were unable to clear their zone and the Swiss made them pay as Lutz sent a perfect pass from Lara Stalder flying into the net.

Muller's empty-net goal with 67 seconds to play proved crucial to Switzerland's medal hopes as Sweden managed to get one back in the closing minute of a wild period.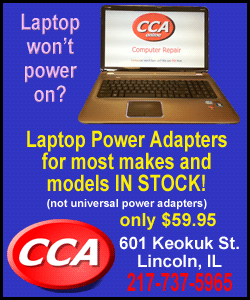 The final buzzer set off a crazy celebration among the Swiss players, who mobbed each other in the corner of the rink. The despondent Swedish team were littered on the ice and their bench staring down at their yellow jerseys.

"It sucks. We have been playing really well through the tournament but we lost all of it in that third period," said Jenni Asserholt, who assisted on Sweden's last-minute goal. "It feels really tough to accept. We just messed up."

After finishing last in their group during the preliminary round, Switzerland beat Russia in the quarter-finals before losing in the semi-finals to Canada.

Since women's ice hockey made its Olympic debut at the 1998 Nagano Games, Canada and the United States have competed for every gold medal except one. The lone exception came in 2006 when Sweden lost to Canada in the final.

Finland and Sweden had been the only countries apart from the two North American ice hockey superpowers to reach an Olympic podium, a trend that put the women's tournament under the microscope in Sochi.

"Hopefully, we can just get better from here," said Stanz. "Women's hockey is going to be taken seriously, especially in Europe."

(Editing by Peter Rutherford and Ken Ferris)
[© 2014 Thomson Reuters. All rights reserved.]
Copyright 2014 Reuters. All rights reserved. This material may not be published, broadcast, rewritten or redistributed.