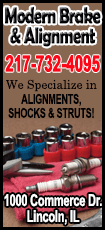 Miami Marlins: Fernandez, Jose
RHP Jose Fernandez looked sharp in early bullpen sessions during the first week of camp.

"Hopefully this year is going to be a lot better than last year," Fernandez said. "I've got some goals. When the time is right, I will tell you guys. They are written down, but I'm doing pretty good right now."

Fernandez, who defected from Cuba in 2008, said he is still learning about life and about baseball. He said he understands what the phrase "sophomore slump" means.

"A lot of guys have said something about it. Anything can happen," he said. "But man, I'm feeling really good."

Miami Marlins; Cishek, Steve

RHP Steve Cishek, Miami's closer, cut short a bullpen session Feb. 18 because of a sore neck. He said he didn't think it was serious, and he was embarrassed about how he tweaked his neck.

"I just reached to shut off the alarm (clock) and felt a nice little couple of pops in my neck and shooting pain," Cishek said. "It's a freak thing. Crazy. At least it happened now and not later."

Miami Marlins: Furcal, Rafael

2B Rafael Furcal is putting in extra work one-on-one with infield coach Perry Hill. Furcal, a shortstop over the majority of his 13 major league seasons, last started a game at second base in 2002, when he was with the Braves.

Furcal likely will bat first this season, manager Mike Redmond said.
Miami Marlins: Stanton, Giancarlo

RF Giancarlo Stanton said he is fine waiting until after the season before discussing a possible long-term contract with the Marlins. He is eligible for free agency after the 2016 season.

Stanton, who made $537,000 last year, is happy with the $6.5 million he will get in 2014. Before he seriously considers a long-term offer, he said, he wants to see signs that the front office won't dismantle the roster again

Stanton batted .290 with 37 home runs and 86 RBIs in 123 games in 2012 but fell to .249 with 24 homers and 62 RBIs in 116 games last year.

Washington Nationals: Harper, Bryce

OF Bryce Harper said he's ready to go after offseason surgery on the left knee that bothered him for much of 2013. He crashed into a wall at Dodger Stadium, injured the knee, and while eventually returning, it bugged him at times throughout the season. Harper said the surgery went well, and he feels great.

Washington Nationals: Desmond, Ian

SS Ian Desmond signed a two-year contract, reportedly worth $17.5 million, a few weeks ago. Former manager Davey Johnson really helped Desmond come into his own as a solid shortstop, and the Nationals will need his continued strong play in 2014.

Washington Nationals: Lobaton, Jose

C Jose Lobaton will serve as the team's back-up catcher this season. However, The Washington Post said Lobaton already is familiar with RHP Stephen Strasburg due to, well, PlayStation. "I knew him from PlayStation," he said. "He was with Tampa. I traded for him. PlayStation, it's a real game. You can see everything."

Washington Nationals: Espinosa, Danny

2B Danny Espinosa lost his starting job during a miserable 2013 season that was ruined by injuries and eventually pushed him back to the minors. But new manager Matt Williams said he'll have a shot to battle for that job once more — and also even help at shortstop. "You need somebody that can step in and play that position and play it effectively," Williams said in The Washington Post. "So he'll work both places."

Washington Nationals: Rendon, Anthony

2B Anthony Rendon is the player 2B Danny Espinosa would have to beat out at second. Rendon was one of the more pleasant surprises of 2013, hitting .265 in 98 games and eventually becoming the starter at second. His defense still is questionable at times but the bat seems ready for the majors.

New York Mets: Tejada, Ruben

SS Ruben Tejada, a year after reporting to camp out of shape, drawing the ire of Mets officials, came to Florida this spring with a leaner, more toned body. That was the result of offseason work that he put in at a team-sponsored fitness camp outside Ann Arbor, Mich.

Alongside a group of teammates including outfielder/first baseman Lucas Duda and infielder Wilmer Flores, Tejada worked on his agility and overall fitness. The shortstop felt so good about his work that as soon as he arrived in camp, he began bragging to manager Terry Collins about how much faster he is.

Unless the Mets sign a free agent such as Stephen Drew, the shortstop job will go back to Tejada, who hit .202 in 57 games last season, battling a right quad strain early in the season and a broken leg late.
New York Mets: Harvey, Matt

RHP Matt Harvey took the next step in his rehab Feb. 19, when doctors cleared him to begin throwing off flat ground for the first time. The Mets expect Harvey, who underwent Tommy John surgery in October 2013, to return to action by Opening Day 2015.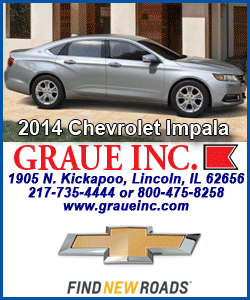 New York Mets: Syndergaard, Noah

RHP Noah Syndergaard drew rave reviews early in camp. Mets owners Fred and Jeff Wilpon were among a large group watching Syndergaard's first official bullpen session this spring, which admittedly made the rookie nervous. Manager Terry Collins later estimated that Syndergaard was throwing 97 mph with "a hook from hell," referring to the curveball that helped center the 21-year-old on the radar of scouts across the country.

New York Mets: Young, Chris

OF Chris Young reported to camp nearly a week ahead of schedule, saying he always wanted to play on the East Coast. Young boasted that with him, Curtis Granderson, Eric Young and Juan Lagares all in the fold, the Mets have the potential to field one of the best defensive outfields in baseball.

New York Mets: Hefner, Jeremy

RHP Jeremy Hefner began throwing for the first time since undergoing Tommy John surgery last August. Hefner, who is two months ahead of RHP Matt Harvey in his rehab, hopes to contribute to the Mets by late August or September.

Chicago White Sox: Eaton, Adam

OF Adam Eaton was another one of the White Sox position players who arrived into camp early, but there was a good reason for the newly-acquired player. Eaton tore his left ulnar collateral ligament during spring training last year, and felt the aftermath of that injury most of his season with Arizona. Since being acquired in a three-way trade that sent Hector Santiago to the Los Angeles Angels, however, Eaton insisted the elbow was fine. With the starting center field spot his to lose, he wanted to prove that in camp. "I think a good percentage was the injury," he said of last year's offensive inconsistencies. "For two stints, for four or five weeks each stint, I didn't hit at all. It was tough to come in in July, where guys are hitting midseason stride, for me to step right in as a rookie." There are no restrictions on him this spring.

Chicago White Sox: Jones, Nate

RHP Nate Jones was penciled in as the leading candidate to be the new closer and fill the shoes of Addison Reed, but the right-hander has been on the shelf since the second day of pitchers reporting because of a gluteus strain. And while the White Sox would like to see Jones win the job right away, they have enough history with him where they won't push him to get back until he is 100 percent. "Hopefully it's getting better," manager Robin Ventura said. "Don't do anything until you're well enough to do it. Still plenty of time down here to get ready. I would rather him not reinjure anything or do anything worse at this point."

Chicago White Sox: Beckham, Gordon

2B Gordon Beckham is one of many players team captain Paul Konerko has been an influence on over the years, and while Beckham knows that Konerko's role will be very different this season — more of a situational player than an everyday player — that doesn't mean that he's not an important presence in the clubhouse. That's why Beckham was overjoyed that Konerko signed a one-year deal rather than opting for retirement. "I wanted him to come back for one more year," Beckham said. "I think he deserves it. I think baseball deserves it. He would never say that, but I think he needs a little bit of a victory lap. I feel like he is one of the most unsung guys in the big leagues for as good as he is. I think he deserves at least to be recognized throughout the year. He doesn't want that, but as his friend and a guy that respects what he has done, he deserves that."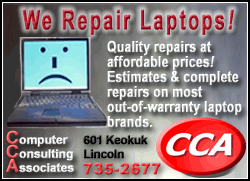 Chicago White Sox: Konerko, Paul

1B/DH Paul Konerko checked into camp Feb. 20 and quickly put to rest any speculation that he would be unhappy as only a part-time player. According to Konerko, he expected that all along, and the idea of helping the younger players out as sort of a player/coach was just fine with him. "Just knowing what the job description is, there are going to be some times when the most important thing to do that day is to ... come in and kind of rally the troops for a bit and get them up and going for a game," Konerko said. "That can be just as important."

Chicago White Sox: Flowers, Tyler

C Tyler Flowers (right shoulder surgery in September 2013) said that he was fully recovered from the surgery and will enter camp with no restrictions. The Sox could still be careful with him, but a job is on the line.

Atlanta Braves: Simmons, Andrelton

SS Andrelton Simmons signed a seven-year contract with the Braves, the team announced Feb. 20. The deal is worth $58 million, multiple media outlets reports.

Simmons, 24, earned his first career Rawlings Gold Glove Award in 2013, when he led all major league players with 499 assists. He was also named the Rawlings Platinum Glove Award winner as the National League's top defensive player.

Simmons hit .248 in 2013, with 76 runs, 17 home runs, 59 RBIs and just 55 strikeouts in 658 plate appearances.

Texas Rangers: Harrison, Matt

LHP Matt Harrison, who was due to undergo an MRI exam Feb. 20 for a stiff back, was removed from all baseball activities, according to general manager Jon Daniels.

Daniels said Harrison would return to Dallas on Feb. 24 to be examined by a spine specialist, Dr. Drew Dossett, who performed both of Harrison's back procedures last year.

Harrison, 28, had back issues last April after just two starts and ended up having a herniated disk repaired at the end of the month. He missed the remainder of the season after going 0-2 with an 8.44 ERA. Harrison subsequently had a rib surgically removed in September in an effort to alleviate thoracic outlet syndrome.

[© 2014 Thomson Reuters. All rights reserved.]
Copyright 2014 Reuters. All rights reserved. This material may not be published, broadcast, rewritten or redistributed.