IDVA hosting Desert Storm Remembrance Ceremony in Springfield
Send a link to a friend Share
[February 22, 2014] SPRINGFIELD — The Illinois Department of Veterans' Affairs will host the 23rd Desert Storm Remembrance Ceremony to honor and remember those who served and made the ultimate sacrifice during Operation Desert Storm 23 years ago.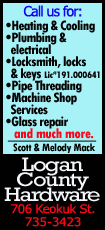 The ceremony will be on Feb. 28 at 11 a.m. at the Illinois State Military Museum, 1301 N. MacArthur Blvd. in Springfield. The event is open to the public.

Fourteen military personnel from Illinois died during the conflict. They are listed in the table below.

Desert Storm cost 382 American lives, 147 of those combat deaths. There were 467 wounded in combat, and the overall cost of the war was $61 billion, with some $53 billion paid for by contributing or coalition nations.

The military services of the United States — including active-duty, National Guard and Reserves — joined with coalition forces to stop aggression and eject Iraqi forces from Kuwait in early 1991 after a brutal invasion and occupation by forces under Iraqi dictator Saddam Hussein. The coalition air campaign began early on Jan. 17, 1991, and stripped away Iraqi air defense, command and control, and logistical capabilities.

The ground offensive operations — commonly termed the "100-Hour War" — began at 4 a.m. Feb 24, overwhelming Iraqi ground forces, capturing thousands and ejecting the remainder from Kuwait. The coalition forces, under the command of Gen. Norman Schwarzkopf, unilaterally ceased offensive operations against the Iraqis at 8:01 a.m. Feb. 28, 1991.
Specific Illinois benefits for Desert Storm veterans
A $100 Persian Gulf War bonus is available for those who served between Aug. 2, 1990, and Nov. 30, 1995, received the Southwest Asia Service Medal, were honorably discharged and a resident of Illinois 12 months immediately prior to entering the service. Individuals currently on active duty who served in the Persian Gulf War may apply.
Guests are welcome to tour the Illinois State Military Museum before or after the remembrance ceremony. The museum depicts the rich history of the Illinois National Guard. Overflow parking is available to the rear of the museum.
[Text from Illinois Department of Veterans' Affairs file received from the Illinois Office of Communication and Information]
---
| | | | |
| --- | --- | --- | --- |
| | Service | Date of death | Home of record |
| Stanley W. Bartusiak | U.S. Army | Feb. 25, 1991 | Calumet City |
| Charles W. Cooper | U.S. Army | Feb. 21, 1991 | St. Charles |
| Dale Thomas Cormier | U.S. Air Force | Feb. 15, 1991 | Crystal Lake |
| Gary W. Crask | U.S. Army | Jan. 19, 1991 | Springfield |
| William D. Cronin Jr. | U.S. Marine Corps | Oct. 8, 1990 | Elmhurst |
| James P. Heyden | U.S. Army | March 12, 1991 | Chicago |
| Raymond L. Horwath Jr. | U.S. Marine Corps | Nov. 30, 1990 | Waukegan |
| Patrick R. Hurley | U.S. Army | Feb. 21, 1991 | New Douglas |
| William J. Hurley | U.S. Marine Corps | Oct. 8, 1990 | Chicago |
| Kenneth T. Keller | U.S. Marine Corps | Oct. 8, 1990 | Glenview |
| Earnest F. Mitchem | U.S. Army | April 13, 1991 | Granite City |
| Stephen R. Phillis | U.S. Air Force | Feb. 15, 1991 | Rock Island |
| Christian J. Porter | U.S. Marine Corps | Feb. 27, 1991 | Wood Dale/Springfield |
| Bradley R. Schuldt | U.S. Air Force | Aug. 29, 1990 | Arlington Heights |