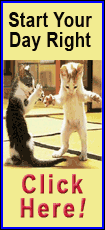 In central Georgia, trees and power lines were knocked down, and several buildings damaged on Friday morning, but no injuries were reported, a county official said.

The damaging winds came "very, very close" to a private school with children inside, Laurens County manager Bryan Rogers said.

The storm, called a panhandle hook for its origin in the panhandles of Oklahoma or Texas and its twisting shape, triggered concerns about damaging winds and possible tornadoes from parts of South Carolina through North Carolina, Virginia, southern Maryland and Delaware, forecasters said.

"There is a pretty extensive line of storms that extends from just west and southwest of Washington D.C. all the way down to the Florida panhandle," said Jeremy Grams, a meteorologist with the Storm Prediction Center.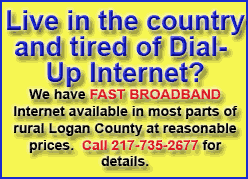 There were more than three dozen reports on Friday of high winds and damage in southern Georgia, northern Florida, North Carolina, Virginia and eastern Kentucky.

Nearly 3,000 flights were delayed around the United States and more than 700 canceled by about midday Friday, according to FlightAware.com, which tracks flights.

The same storm system slammed the north-central United States on Thursday with heavy snow and blizzard conditions in Iowa, Minnesota and Wisconsin, with severe thunderstorms and several tornado reports across central Illinois.

Reports of damaging winds stretched from Indiana south to Louisiana.
In Tennessee, winds ripped up the roof on a high school gymnasium in Gainesboro, Nashville TV station WKRN said. A wind gust up to 95 mph damaged trees and roofs in Hendersonville, a Nashville suburb. No injuries were reported.

The storm dropped up to a foot of snow in parts of Minnesota and Wisconsin. Motorists were advised to stay off ice and snow covered roads through much of Minnesota on Friday.

The Minnesota State Patrol reported 404 accidents since the storm hit on Thursday, one fatal. About 58,000 Minnesota and Wisconsin Xcel Energy customers lost power in the storm. Service was restored to all but 9,400 by midmorning Friday, Xcel said.

(Reporting by David Bailey in Minneapolis, Tim Ghianni in Nashville, David Beasley in Georgia, Kim Palmer in Cleveland; editing by Gunna Dickson)
[© 2014 Thomson Reuters. All rights reserved.]
Copyright 2014 Reuters. All rights reserved. This material may not be published, broadcast, rewritten or redistributed.