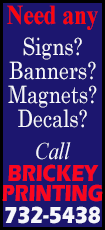 Gasol, who had not played since Jan. 31 because of a groin-muscle injury, scored 16 points in the Lakers' come-from-behind, 101-92 victory over the Celtics at Staples Center. It snapped the Lakers' franchise-record home losing streak at eight.

But the biggest lift the Lakers got was from just-arrived guards MarShon Brooks and Kent Bazemore, who had languished on the Golden State Warriors bench. Lakers coach Mike D'Antoni said made the difference with their energy as his team overcame an 11-point deficit in the fourth quarter to win going away, and his returning star agreed.

"They're looking for an opportunity, they got the opportunity and they did it," said Gasol, who added that he was pleased by his 22-minute stint. "I'm glad to be back out there again and be effective. Now, I just have to build on it."

Brooks, acquired with Bazemore from Golden State this week in the trade for Steve Blake, scored 10 of his 14 points in the fourth-quarter rally. Bazemore finished with 15 points and was lauded by D'Antoni for his work on defense.
"The first thing they brought was enthusiasm, and they competed the whole time," D'Antoni said. "I thought Bazemore did a great job defensively and running the floor. MarShon hit three or four baskets that kind of got us back in the game.

"So both of them played well, which I think energized the other guys that were on the court."

A pull-up jumper by guard Jordan Farmar gave the Lakers their first lead, 80-79, with 8:10 left, and they pulled away from there as the Celtics (19-37) were denied their first road victory this season against a Western Conference opponent. They're 0-for-11.

"The Lakers bench won the first four minutes (of the fourth quarter) and it never stopped after that," Celtics coach Brad Stevens said. "They just hit and got in a nice rhythm and we didn't do enough to break it. The new guys, Bazemore and Brooks, just killed us."

Brooks began the season with the Celtics before being traded to the Warriors.

"He can score and he can get it going," Stevens said. "If you let him get in a rhythm with shots at the rim, it can be a long night."

Boston guard Rajon Rondo said the switch in momentum was the biggest thing, noting the Celtics couldn't maintain theirs over from the third quarter, just like an earlier loss this week in Phoenix.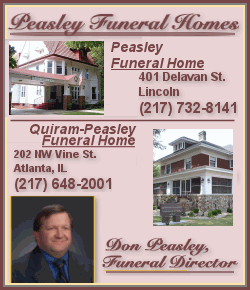 "It's frustrating to have the second game (in a row) where you have the lead," Rondo said. "We've just got to move on, we have another game. They made shots, they got loose balls and we didn't."

Lakers guard Jodie Meeks matched Gasol with 16, and center Chris Kaman added 16 points off the bench, including eight in the fourth, when he was dominant inside down the stretch.

Forward Jeff Green led the Celtics with 21 points and forward Brandon Bass added 20.

Bass scored 10 points in the third quarter as his team began to pull away. A Bass dunk with 2:17 left gave Boston a 72-59 lead, the largest to that point. The Celtics led, 74-63, at the end of three.

The Lakers trailed, 60-57, with 6:27 left in the third quarter when Green picked up his fourth foul and exited. But Bass and Jared Sullinger took up the slack by powering inside for scores, and the Lakers couldn't take advantage of Green's absence.

Bazemore looked to have almost instantly joined the team's massive casualty list when the guard's knee was rolled over by the Celtics' Gerald Wallace in a loose-ball scramble with 3:50 left in the third quarter. But Bazemore, slightly hobbled, gave the Lakers bench a thumbs-up sign and stayed in.

Boston led, 46-44, at halftime after a spirited second-quarter rally by the Lakers, who trailed early by as many as 11 points.

NOTES: The Lakers had 11 in uniform with the return of C Pau Gasol from injury plus the debuts of G Kent Bazemore and G MarShon Brooks, acquired from Golden State in the Steve Blake trade. That's a luxury for coach Mike D'Antoni, who had nine players or fewer the past two weeks. Bazemore and Brooks went right into the rotation as the Lakers evaluate candidates for next season's wide-open roster. ... D'Antoni said the return of Gasol, who last played Jan. 31, was an added plus in that "we need to judge players on how they can play with good players, and Pau can do that." ... Brooks, on his third team this season, started it with Boston before being traded to the Warriors. Celtics coach Brad Stevens said the swingman should be a good fit for D'Antoni's system. "He's easy to coach ... I think he'll do well for them." Brooks was actually a first-round pick by the Celtics in 2011 but was quickly traded to the Nets before returning briefly this season. ... Boston G Rajon Rondo, who made his season debut Jan. 31 vs. the Lakers, averaged 18.3 points and 8.7 assists in his past three games before Friday. "He's feeling more of a rhythm now," Stevens said. "He's playing more minutes and more minutes in a row, and I think that helps."
[© 2014 Thomson Reuters. All rights reserved.]
Copyright 2014 Reuters. All rights reserved. This material may not be published, broadcast, rewritten or redistributed.