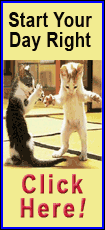 The Bulls (29-25) won their fifth straight game and improved to 17-7 since Jan. 1. They are now a season-high four games above .500.

Augustin, who joined the Bulls in December after being released by Toronto, scored a team-high 22 points. In the last five games, Augustin has knocked down 16 of 24 shots from 3-point range, including 5 of 7 against the Nuggets.

"I shot pretty well in Charlotte for a few years," Augustin said. "Just staying confident and not passing up on shots and just looking to shoot every time I'm open. My teammates are doing a good job getting me open."

During the five-game win streak, the Bulls opened at least a 10-point lead after the first quarter every time. Against Denver, the score was 32-19 after the opening quarter.

"I don't think you start getting ready a half hour before the game," Chicago coach Tom Thibodeau said. "I think there's a lot that goes into preparation. It's not something you can turn on and off. I think the people that are serious in this league, they do that. They build those habits."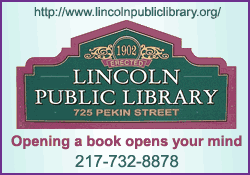 Bulls rookie forward Tony Snell scored a career-high 20 points, playing heavy minutes because guard Jimmy Butler left the game in the first quarter with a rib contusion and did not return. Butler appeared to take an elbow as he drove into the lane and threw in an acrobatic, backward bank shot. He stayed in the game and drained a 3-pointer but bent over in pain after the shot and headed to the locker room.

The Bulls were never pressed after jumping to a 24-10 lead. They scored a season-high 69 points in the first half while shooting 54.3 percent from the field.

Forward Taj Gibson added 15 points and 10 rebounds for Chicago, and center Joakim Noah finished with 14 points and 11 rebounds. Forward Carlos Boozer, forward Mike Dunleavy and guard Kirk Hinrich scored 10 points each.

The 117 points were a season high in a regulation game for the Bulls, who started the night as the NBA's lowest-scoring team.

After the game, Denver coach Brian Shaw expressed unhappiness with his team's effort.

"I felt like tonight we had some guys that just decided they weren't going to play," Shaw said. "They weren't going to put forth the effort to get the job done. It's unfortunate. It's a nationally-televised game, we're professionals and as a staff, we have to beg guys to give effort."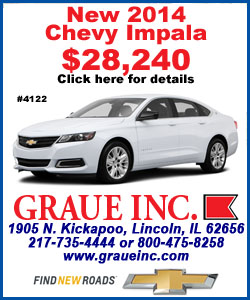 Denver (25-29) lost for the sixth time in the last seven games. The Nuggets are struggling with injuries, having lost center Javale McGee, guard Nate Robinson and forward Danilo Gallinari for the season. Guard Ty Lawson missed his fifth straight game with a broken rib.

Lawson's replacement, Randy Foye, led the Nuggets with 23 points and newcomer Aaron Brooks added 17.

"I told our team, I wish paychecks were predicated on night to night performance," Shaw said. "If you play like a star on a given night, you get paid as a star. If you play like an uninspired player, then either you don't get paid or you get paid as an uninspired player. You can't just pick and choose when you want."

Brooks, acquired from Houston on Thursday for guard Jordan Hamilton, scored nine points in the first quarter despite not going through a practice or shootaround with his new team.

Denver forward Darrell Arthur did not play in the second half after aggravating a left hip strain.

Nuggets forward Kenneth Faried was given a grade one flagrant foul with 3:42 left in the third quarter when he jumped on a pump fake and then pulled Snell to the floor from behind. Noah and Brooks were hit with technical fouls for some mild jawing and shoving after the play.

NOTES: Denver G Ty Lawson missed his fifth straight game with a fractured rib and his return to the lineup is uncertain. "He's done some things in practice," coach Brian Shaw said. "He'll make a move and twist the wrong way and he'll feel a sharp pain. So I don't know if he's getting close or he's not. He says he's feeling better." ... Shaw said assistant coach Melvin Hunt visited with new acquisitions Aaron Brooks and Jan Vesely on Friday afternoon to show them some plays. With Lawson out, Brooks is expected to get immediate playing time. "We're just trying to get up and down (the court) anyway, so I think he'll be able to figure it out," Shaw said of Brooks, who arrived from Houston in a trade on Thursday. ... Bulls C Joakim Noah had 45 assists in his previous five games. The last center to do that, according to Stats, LLC, was Vlade Divac in 2004. Divac had 47 assists in five games.
[© 2014 Thomson Reuters. All rights reserved.]
Copyright 2014 Reuters. All rights reserved. This material may not be published, broadcast, rewritten or redistributed.