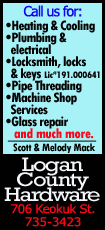 No shaking of hands or renewing old acquaintances. No smiles.

"None of that," Johnson said. "A lot of stares."

In the end, it was the Grizzlies who stared down the Clippers and, to some extent, the three officials who worked the game. Memphis hung on for a 102-96 victory on Friday night at FedExForum, surviving a parade of Clippers to the free-throw line.

"A tremendous game with playoff intensity," Memphis coach Dave Joerger said.

The Clippers (37-20) shot 43 free throws to 15 for Memphis, including 16 in the fourth quarter alone.

Memphis point guard Mike Conley was carrying five fouls late and Joerger was subbing him out on defense to make sure he had him to run the offense.

Clippers point guard Chris Paul finished with two fouls in almost 39 minutes.

"There were some tough calls," Conley said, choosing his words carefully. "We just had to play through it."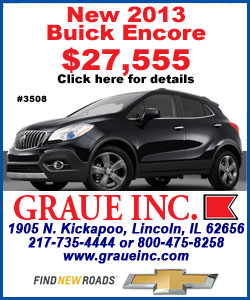 Power forward Zach Randolph had 21 points and 11 rebounds for the Grizzlies. Center Marc Gasol produced 17 points and 10 rebounds and Johnson had 15 points. Swingman Mike Miller added 13 points off the bench, shooting guard Courtney Lee finished with 10 points and Conley had nine points and six assists.

Memphis (31-23) shot 48.3 percent from the field (42-for-87).

Los Angeles forward Blake Griffin finished with 28 points for his 10th straight game with 25 or more points, which is a career high. He also had 13 rebounds.

Clippers guard Jamal Crawford scored 23 points, Paul had 18 points and 14 assists, and forward Matt Barnes contributed 15 points.

A driving layup from Conley with 9:23 left put the Grizzlies up 84-72 — the largest lead of the game. But the Clippers chipped away. Down 96-91 with 1:47 to play, Los Angeles scored its next five points from the foul line and closed to 98-96 with 1:05 left.

But the Clippers would not shoot another free throw and would not score again. They finished 27-for-43 (62.8 percent) from the line and Memphis was 13-for-15 (86.7 percent).

"It starts with me," Griffin said after making only 8 of 14 free throws. "I have to do a better job."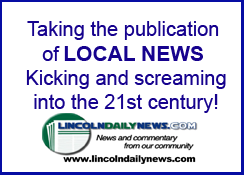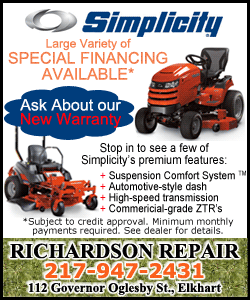 Memphis trailed by eight in the second quarter and seemed to be searching for a rhythm. That is when Johnson and guard Tony Allen, playing his first game after missing more than a month with a wrist injury, teamed up for some tenacious defense and high-energy offense.

Johnson scored 13 points in the quarter and had two assists, a rebound and a block. Allen had three rebounds, two points, two assists and a steal.

"They're terrific together," Clippers coach Doc Rivers said. "I thought Tony Allen, Mike Miller (seven second-quarter points) and James Johnson turned the game around with their energy."

"He's J.J. Dynamite," Allen said of Johnson. "That dunk he had today was unbelievable."

The Grizzlies had a promotion in Johnson's honor Friday, handing out temporary tattoos that said "Grizzlies" to pay homage to Johnson — now a crowd favorite — and the neck tattoo he has bearing his son's name.

As for the dunk ...

"I pump-faked," Johnson said. "The lane was clear. Z-Bo (Zach Randolph) had his man boxed out and I just used instincts" and tossed the ball off the backboard and slammed it home.

The Grizzlies held the Clippers to 38.8 percent shooting from the field (31-for-80), the fifth-lowest percentage that Los Angeles has shot this season.

"Even when you don't score, you've still gotta get stops," Rivers said. "That's what this game is about. Our misses on offense took away our energy on defense. That can never happen."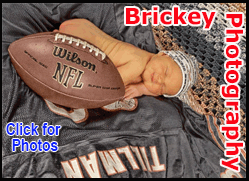 Paul injured a thumb late in the game.

"It happened on the last rebound that Gasol had," Paul said. "Just got caught reaching."

NOTES: The Clippers made two minor deals at the trade deadline Thursday. They sent reserve C Byron Mullens and a conditional second-round pick to the Philadelphia 76ers for a future second-round draft choice and traded veteran F Antawn Jamison to Atlanta for the draft rights to G Cenk Akyol, a 2005 second-round pick by the Hawks. Asked his thoughts about the deals, Clippers coach Doc Rivers said, "Salary cap stuff, you know, stuff coaches don't like." ... SG Tony Allen returned Friday night against the Clippers after having been out since Jan. 5 with a sprained left wrist. He had the wrist wrapped at Thursday's practice. "I play aggressive, physical," Allen said. "I'm trying to reach for deflections, steals, pushing off guys as I'm cutting through a passing lane."
[© 2014 Thomson Reuters. All rights reserved.]
Copyright 2014 Reuters. All rights reserved. This material may not be published, broadcast, rewritten or redistributed.