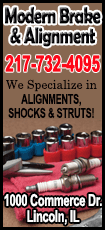 Lillard cranked out 28 points and seven assists as the Trail Blazers used a fourth-quarter rally to overhaul Utah 102-94 on Friday night at the Moda Center.

Guard Wesley Matthews added 24 points and center Robin Lopez collected 12 points, a career-high 18 rebounds and four blocked shots for the Trail Blazers (37-18), who ended a three-game losing streak.

Center Enes Kanter matched his career high with 25 points to go with 10 points and three blocks for Utah (19-35), which lost for the sixth time in nine games. Guard Gordon Hayward added 17 points, seven rebounds and seven assists.

"It was a win we desperately needed," Portland coach Terry Stotts said. "We found a way."

Lillard scored 14 points as the Blazers outscored the Jazz 38-21 in the decisive fourth quarter. That came two nights after the second-year point man scored 13 in the fourth quarter of a 31-point performance in a 111-109 loss to San Antonio.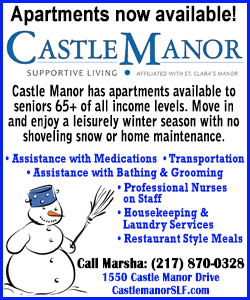 "As the other All-Star on the team, I'm going to take it upon myself to step up when the team needs it," Lillard said. "Other guys played a great role tonight, too. But there are times when I feel like I need to assert myself a little bit more."

Utah outscored Portland 34-21 in the third quarter to turn a four-point halftime deficit into a 73-64 lead heading into the fourth quarter.

The Blazers scored the first 10 points of the fourth quarter to jump on top 74-73 and increased the run to 16-2 for an 80-75 lead midway through the final quarter.

Utah got back to within 85-83, but Portland took a 92-87 advantage on two free throws by Matthews with 2:44 remaining. The Jazz closed to 94-91 on a Kanter jumper with 1:21 to go, but Portland guard Mo Williams answered with a jumper to make it 96-91 with 50 seconds to play, then iced the verdict with two foul shots with 25.3 ticks left.

"Portland's defensive pressure in the fourth quarter was the difference," Utah coach Tyrone Corbin said. "We had a nice cushion, but their veterans took them through the fourth quarter and we didn't respond to it. It's part of growing with a young group — what it takes to finish games out. (The Blazers) were the aggressors tonight."

Portland went 24-5 through its first 29 games but has gone 13-13 since then — 4-7 in the last 11 games.

"When you're going through a rough stretch, it's hard to get back on track," said Lillard, who was only 11 for 28 from the field. "This win was the one that's going to get us back on track. I won't say (it will be) smooth sailing, but we got that win.

"It's like, 'Let's get it going back north now.' That's what we're looking forward to doing."

Portland took a 16-15 lead out of a sluggish first quarter in which the Blazers shot .348 from the field, the Jazz .333.

Utah moved in front 21-18 early in the second quarter, but the Blazers turned it around behind Lillard, seizing a 39-33 advantage with 2:15 left before intermission.

Portland led 43-39 at the half despite 15 points and six rebounds from Kanter. Lillard had 12 points and three assists for the Blazers.

NOTES: Portland C Robin Lopez posted his 21st double-double of the season with 12 points and 18 rebounds. ... Portland is 3-0 against Utah this season, the first time the Blazers have beaten the Jazz in the first three meetings in a season since 1997-98. ... The Blazers were 17-for-17 from the line after not attempting a foul shot in the first half. ... Portland F Nicolas Batum started but played only 25 minutes as he dealt with gastrointestinal issues. He had three points on 1-for-4 shooting from the field with three rebounds and three assists. ... The Blazers were missing starting F LaMarcus Aldridge (groin) and reserves C Joel Freeland (knee) and C Meyers Leonard (ankle) for the second straight game. Utah was without starting F Derrick Favors (hip), also out for the second game in a row. ... With 21-year-old C Enes Kanter in the starting lineup, the Jazz are 1-23. Without the services of Favors, they are 0-8. ... Utah began the season 0-8 and 1-14 but since then has gone 18-21.
[© 2014 Thomson Reuters. All rights reserved.]
Copyright 2014 Reuters. All rights reserved. This material may not be published, broadcast, rewritten or redistributed.