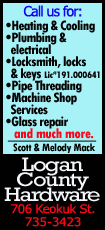 Smith had San Antonio choking on his exhaust Friday night, scoring 10 of his 15 points in the second quarter and keying a run of 19 consecutive Phoenix points as the Suns lapped the Spurs 106-85.

"I'm like Ricky Bobby," Smith said. "I just want to go fast."

Forward Markieff Morris scored 21 points and forward Channing Frye had 17 points for the Suns (33-21), who have won three games in four days coming out of the All-Star break and 11 of their last 15 overall.

The Spurs led the NBA with an average of 44.5 points off the bench this season. But Smith, Markieff Morris and brother Marcus Morris (13 points) carried the Suns' reserves to a 60-34 edge as Phoenix beat the Spurs for only the second time in the last 10 meetings in front of the first sellout crowd of the season (18,422) at US Airways Center.

"When you've heard so much about their bench ... all of us coming off the bench felt like we need to come out as the aggressors," said Smith, who made 7 of 9 shots from the field and added seven rebounds and four assists in 30 minutes. "I thought we did that and it kind of changed the pace."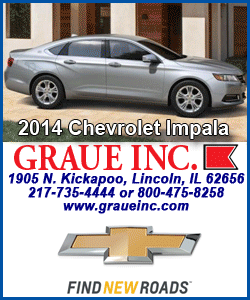 Hornacek said Smith was the key.

"He got the tempo going, really pushed the ball and got our guys in a running mode," Hornacek said. "We figured Ish, in our style, would be a good fit as a guy who can really push it. Other guys can feed off his energy."

Forward Danny Green had 15 points and forward Tim Duncan added 13 for the Spurs, who went 6-3 on their run of nine straight road games during their annual rodeo trip but did not have much left in the tank for the last stop. They again played without guard Tony Parker and guard Manu Ginobili logged just 13 minutes.

The Spurs shot 35 percent from the field and missed 14 of their first 15 3-pointers, finishing 2-for-21 for the night. Green was the only player to make one.

"I don't think the energy was there. We were all zapped," Duncan said. "I have to give Phoenix a lot of credit. Their energy absolutely changed the game, turning turnovers into fast breaks and continuing to push the pace. Plus, we just couldn't make a shot."

After almost 9,000 road miles and more than three weeks between home games, San Antonio coach Gregg Popovich made his priorities quite clear before the game.
"I just wanna go home," he said.

Patty Mills, who had 29 points in 29 minutes in a win at Portland on Wednesday night, missed 12 of 14 shots from the field against the Suns and all six 3-point attempts.

"He couldn't throw it in the ocean," Popovich said. "He had a tough night."

The first quarter was played at San Antonio's pace. The Suns missed 12 of 19 shots from the field and the Spurs led 23-19 without any Spur scoring more than four points.

Things changed quickly in the second quarter, when San Antonio missed 17 of 20 shots and had twice as many turnovers (six) as baskets while Smith and the Suns cranked up their running game.

After center Tiago Splitter pushed the San Antonio lead to 25-19 with a reverse layup 21 seconds into play, the Suns scored the next 19 straight points in 6:19. Smith, who had five baskets, five rebounds, three assists, two steals and no turnovers in the quarter, boosted the Phoenix lead to 38-25 on a fast-break reverse layup with 5:11 left.

Duncan tried to restore order with a three-point play to end the run, but the Suns answered with another seven points in a row, with a Smith driving layup pushing the Phoenix lead to 45-28 — and the second quarter advantage to 26-2 — with 3:06 left.

The 35 points were a season low in the first half for the Spurs and the fewest allowed in the first half by the Suns this season.

NOTES: Suns coach Jeff Hornacek has always admired Spurs coach Gregg Popovich's approach to the game and intimated he would have made a good Spur during his playing days. "They play together as a team, they play hard, they're constantly moving ... the way I played I always felt that was my strength," he said. Popovich said the feeling was mutual. "I know it's a sin, but I coveted him often," he said with a smile. "He was a hell of a player and now he's a hell of a coach." ... The game featured two of the best benches in the NBA. The Spurs average a league-best 44.5 points per game and the Suns rank sixth with 36.9 points. ... Phoenix G Goran Dragic came into Friday's game with a string of 25 straight games with 15 or more points. Since the 1990-91 season, only Amare Stoudemire (three times) and Charles Barkley have had similar streaks. But Dragic scored only eight points in 29 minutes to snap the run. ... The Spurs have lost 78 man-games because of injury and have used 24 different starting lineups this season.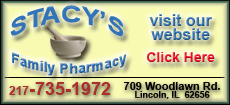 [© 2014 Thomson Reuters. All rights reserved.]
Copyright 2014 Reuters. All rights reserved. This material may not be published, broadcast, rewritten or redistributed.