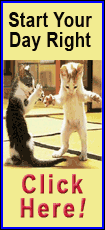 Milwaukee Brewers: Ramirez, Aramis
3B Aramis Ramirez will take it easy at the start of camp after having a non-cancerous polyp removed from his colon during an offseason procedure. Manager Ron Roenicke said Ramirez likely would miss the first few exhibition games and would let him know when he felt ready to play.

Milwaukee Brewers: Rodriguez, Francisco

RHP Francisco Rodriguez remained out of camp as he awaited a work visa in his native Venezuela. There were incidents of civil unrest there, but the Brewers were told his application date was Feb. 26.

Milwaukee Brewers: Braun, Ryan J.

RF Ryan Braun reported to camp and said he was suffering no after-effects of the thumb injury that plagued him prior to a season-ending, 65-game suspension for PED use. Braun said he would experiment in spring training with extra padding in his hitting gloves and on his bat to avoid a recurrence of that issue.

Milwaukee Brewers: Weeks, Rickie

2B Rickie Weeks, who missed the last two months of the 2013 season with a torn hamstring tendon, reported to spring camp ready to battle his injury replacement 2B Scooter Gennett for the starting job. Manager Ron Roenicke said he would not name a favorite for the position and would wait to see how the competition plays out.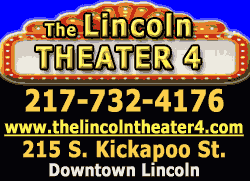 Milwaukee Brewers: Gennett, Scooter

2B Scooter Gennett, who played well in 2B Rickie Weeks' place after he was injured last season, reported to camp ready to battle for the starting role. Manager Ron Roenicke said he would not name a favorite for the position and would wait to see how the competition plays out.

Milwaukee Brewers: Green, Taylor

INF Taylor Green, who missed the entire 2013 season after suffering a hip injury in spring training that required surgery, will see most of his work in camp at third base. The Brewers are looking for a backup to 3B Aramis Ramirez, who missed two months of the '13 season with an ailing knee.

Minnesota Twins: Pinto, Josmil

C Josmil Pinto was able to play long toss when he reported to spring training. Pinto's season in the Venezuelan Winter League was cut short by shoulder tendinitis. The rookie is expected to be the Twins' starting catcher this season as Joe Mauer moves from behind the plate to first base. Pinto made his major league debut last September and batted .389 with four home runs in 21 games.

Minnesota Twins: Perkins, Glen

LHP Glen Perkins has been on a modified throwing schedule in the early portion of spring training as the Twins try to ease him into action after he underwent arthoscopic knee surgery in the offseason. Perkins converted 36 of 40 save opportunities last season and had a 2.30 ERA in 61 games.

Minnesota Twins: Mastroianni, Darin

OF Darin Mastroianni reported to spring training in full heath after being limited to 30 games last season by an ankle injury that required surgery in October. Mastroianni is favored to win a bench job as the fourth outfielder.

Minnesota Twins: Pelfrey, Mike

RHP Mike Pelfrey was sidelined for a few days early in spring training by an ear infection that caused dizziness. While Pelfrey's throwing schedule was interrupted, he should be ready to pitch in the exhibition games when the Grapefruit League schedule begins next week. He was 5-13 with a 5.19 ERA in 29 starts last season.

Minnesota Twins: Dozier, Brian

2B Brian Dozier felt some soreness in his hip after arriving at the Twins' spring training camp. However, he is not expected to miss any workouts. Last season, Dozier hit .244 with 18 home runs and 14 stolen bases in 147 games.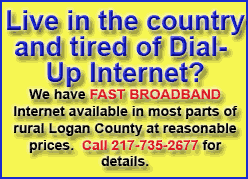 Toronto Blue Jays: Hendriks, Liam

RHP Liam Hendriks was claimed on waivers from the Baltimore Orioles. Hendriks, 25, provides some organizational pitching depth. He spent last season with the Minnesota Twins, going -3 with a 6.85 ERA in 10 appearances (eight starts). The native of Perth, Australia, has a 2-13 record with a 6.06 ERA in 30 major league games (28 starts) over three major league seasons with the Twins.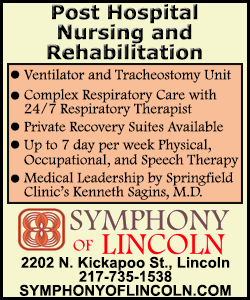 Toronto Blue Jays: Morel, Brent

INF Brent Morel was designated for assignment. Morel, 26, spent most of 2013 with the Triple-A Charlotte Knights in the Chicago White Sox organization. In 194 career major league games, he has hit .229 with 13 home runs and 54 RBIs.

Toronto Blue Jays: Romero, Ricky

LHP Ricky Romero is almost the forgotten pitcher when it comes to discussions about the rotation even though he is two years removed from being the opening-day starter. Now he is not even on the 40-man roster after spending most of last season at Triple-A Buffalo where he was 5-8 with a 5.78 ERA. In four outings with Toronto, including two starts, he was 0-2 with an 11.08 ERA. Pitching coach Pete Walker feels that Romero is a strong candidate to be the fifth starter. "He's definitely an option," Walker said. "He's a guy who could step into that spot. I've told him that. He's worked hard. We'll be watching his side sessions and live BPs and see how that goes but he'll be out there in games. If he has the kind of spring he's planning on having then I can easily see Ricky in that fifth spot."

Toronto Blue Jays: Dickey, R.A.

RHP R.A. Dickey will be the starter on opening day against the Tampa Bay Rays at Tropicana Field on March 31. "We open up in Tampa where he pitches well," manager John Gibbons said. "He's had some good outings down there. He's our guy." Dickey, who also was the Blue Jays' opening day starter last season, is 2-1 with 2.79 ERA in seven career games, including five starts, at Tropicana Field. Last season, his first with Toronto, the knuckleballer was 1-0 with a 2.45 ERA at Tropicana Field, allowing 13 hits in 22 innings in three starts. Overall against the Rays last season he was 3-1 with a 2.91 ERA in six starts. Gibbons said he has not decided how the rest of the rotation will set up.

Toronto Blue Jays: Reyes, Jose

SS Jose Reyes, the Blue Jays' leadoff man and catalyst, reported to training camp two days earlier and said that his left ankle is "way better" after the offseason. He suffered a severe sprain of the ankle in April last season and did not return until June. He was limited him to 92 games on the season. "We're very excited about this year, because last year was a tough year for me and for the whole team," Reyes said. "This year, I feel like I'm 100 per cent and back to normal. I feel like this offseason, I was able to move how I wanted to. Last year, it was kind of tough for me, running the bases, going from first to second. Stuff like that bothered me a little bit but this year, it's not a concern at all."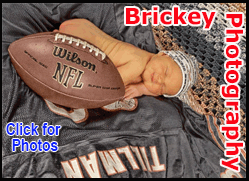 Toronto Blue Jays: Happ, J.A.

LHP J.A. Happ had some success in his final few starts of last season when he lowered his arm angle slightly instead of coming from straight over the top. It gave his pitches more side-to-side movement and he continues to use that arm slot at spring training. Manager John Gibbons likes what he sees. "I like everything I see about it," Gibbons said. "We saw two or three starts with it last year. Happ's big thing has always been command issues, walking guys or falling behind in the count. His problems were either up or down. Guys who come right over the top, that's where they run into trouble. We dropped him down just a little bit and now all he has to worry about is in and out. I thought he looked a 100 percent better at the end of last year and then he looked good again (when he started throwing at spring training)."

Toronto Blue Jays: Cabrera, Melky

LF Melky Cabrera arrived at camp looking slimmer and stronger, saying that he is in the best shape of his life. Cabrera had a disappointing season in which he was hampered by leg problems. He had surgery in September to remove a benign tumor from his spine, and that appeared to have been the problem all along. "All indications are that was the cause of it and he should be fine," manager John Gibbons said. "He should be back to normal. He's a big part of this team." "The doctors said they were surprised he was even playing," GM Alex Anthopoulos said. "He hit .279 and he wasn't able to get the slugging percentage up because he couldn't get to second base. There were a bunch of times that there should have been extra-base hits for him just because his speed was so compromised. He felt it defensively as well. We did MRIs on the quads and the hamstrings and the hips and couldn't find anything but inflammation. Finally, when we found (the tumor) and it had been there for a long time, it made sense."

[© 2014 Thomson Reuters. All rights reserved.]
Copyright 2014 Reuters. All rights reserved. This material may not be published, broadcast, rewritten or redistributed.