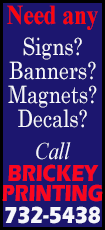 Gavin Block led three players in double figures as Lincoln won their 12th in a row, a 76-54 win over SHG. The victory allowed the Railers to stay in the hunt for a share of the Central State Eight title, a race that will be decided next Friday night as No. 3 Springfield Lanphier comes to town to wrap up the regular season.

The margin of 22 does not tell the whole story of this game as the Railers built an early 15-point lead only to head to the locker room with just a six-point advantage.

"They (SHG) are a good team," Lincoln coach Neil Alexander said after the contest. "They came ready to play, and we knew they were going to after the game at our place. I don't think we were surprised by their effort, but we came ready to play as well."

Trying to duplicate the 20-point win in January at home, Lincoln jumped on the scoreboard early with a 3-pointer from Joey Olden. SHG quickly answered on a 3 from Malik Turner, the senior who will be playing wide receiver for the University of Illinois next season. As has been the case in recent games, teams are having to pick their poison against the Railers. Friday night, the Cyclones chose to focus their attention on Block, Max Cook and Edward Bowlby. Other Railers have been put in a position to carry the early load, and their success has been the result of those others coming through. Tyler Horchem hit from 3-point range to give the lead back to Lincoln at 6-3. SHG held tough, taking the lead at 7-6.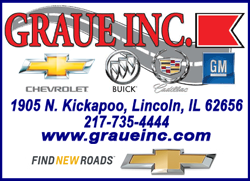 As the game struggled to find a rhythm, Max Cook sank a couple of free throws and then hit a 3-pointer to push the Railers back in front at 11-7. Another five in a row from SHG (17-8, 9-6) gave the home team their final lead of the night at 12-11. Block made his presence known with a basket and a pair of free throws. The junior then made a perfect pass to fellow classmate Will Cook, who scored on the give-and-go to put the Railers up 17-12. The bench continued their stellar play as Payton Ebelherr sank a 3 from the left corner in front of the SHG student section as the first quarter came to an end.
Will Cook kept the run going to start the second quarter as he hit from the far corner and was fouled. His free throw completed the four-point play and extended the run to 13-0 as Lincoln moved to a double-digit lead at 24-12.
"I thought our bench played great," Alexander said. "They've been playing well for a while and tonight was no different."
A free throw from SHG stopped the run, and a free throw from Adam Conrady and another 3 from Will Cook pushed the margin to the largest of the night in the first half at 28-13.
SHG's Ben Sestak and Dominic Aiello did what they could to keep the Cyclones in the game. Sestak scoring from outside, while Aiello was finding little difficulty on the offensive boards, allowed SHG to hang with Lincoln. After Olden took a steal and went in for the layup, the Railers were back up by 13 at 34-21. However, the duo of Sestak and Aiello brought the Cyclones closer by going on a 6-0 run, cutting the Lincoln lead to just seven. Edward Bowlby sank a 3 to get the Railer lead back to 10, but SHG took the momentum into the break with four in a row, and the Lincoln advantage was only six at 39-33.
Horchem kept the Railers in front to begin the second half by hitting two 3s, the second putting Lincoln up 45-37. The Railers continued to apply the pressure with an easy 2 from Bowlby on an assist from Max Cook, a driving layup from Cook and a one-dribble contested 3 from Block. One of the characteristics of this Lincoln team as of late is the ability to stretch leads quickly. By the time Block's 3 had found the bottom of the net, the Railers had jumped out on top by 15 at 52-37.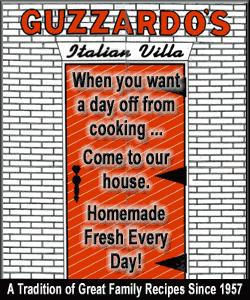 A 3 from Nate Lowis temporarily stopped the Lincoln push, but Block put five more on the board before the end of the quarter as the Railers (26-2, 14-1) took a 59-42 edge to the fourth quarter.
SHG made their last run of the night with a fast six points to start the fourth, closing to within 11. In a sight Railer Nation has gotten used to, Block started the run that would put this game out of reach. His 3 was followed by a reverse layup from Bowlby. Olden scored on a long pass on an out-of-bounds play, while Block scored prior to Max Cook scoring on a one-on-three layup. Cook's score gave Lincoln their first 20-point lead of the night, 70-50.
SHG's tried to stay close, but sending the Railers to the free-throw line late proved futile, and Lincoln was able to pull out a hard-fought 76-54 win.
Lincoln finished with six players scoring nine or more, with Gavin Block leading with 21 points and seven assists. Max Cook contributed 11 points, five rebounds, five assists and four steals. Bowlby added 11 points and six rebounds as Horchem, Olden and Will Cook chipped in with nine each. Conrady and Ebelherr both scored three to round out the scoring for the Railers.
Saturday night, the Railers play their final true road game as they head to Moline to take on the Maroons. Game time is set for 6:30 at the historic Wharton Field House.
___
LINCOLN (76)
Block 7-11 5-5 21, M.Cook 3-7 4-6 11, Bowlby 4-9 2-2 11, Olden 3-4 2-3 9, Horchem 3-4 0-0 9, W.Cook 3-4 1-1 9, Ebelherr 1-1 0-2 3, Conrady 1-1 1-2 3, Krusz 0-0 0-0 0, Perry 0-0 0-0 0, Dunovsky 0-0 0-0 0. Team 25-41 15-21 76. 3-point field goals 11-20 (Horchem 3-4, Block 2-3, W.Cook 2-3, Ebelherr 1-1, M.Cook 1-2, Olden 1-2, Bowlby 1-5).
SHG (54)
Sestak 20, Lowis 12, Aiello 10, Turner 8, Green 2, McDonald 2. Team 21-48 5-10 54. 3-point field goals 7-23 (Sestak 3, Lowis 3, Turner).
LCHS 20-19-20-17 76
SHG 12-21-9-12 54
On Friday, the IHSA released the pairings for the Lincoln Regional to be played at Roy S. Anderson Gymnasium. The schedule is as follows:
Monday, March 3, 7 p.m. — No. 4 Mount Zion vs. No. Decatur Eisenhower

Tuesday, March 4, 7 p.m. — No. 1 Lincoln vs. winner of Game 1

Wednesday, March 5, 7 p.m. — No. 2 Normal U-High vs. No. 3 Decatur MacArthur

Friday, March 7, 7 p.m. — Regional championship game
[By JEFF BENJAMIN]
Click here to respond to this article.
Jeff Benjamin's Railer basketball articles