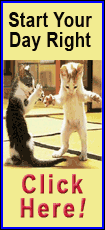 McDermott, who has 2,917 career points, moved ahead of Alfredrick Hughes, who scored 2,914 points for Loyola (Chicago) from 1981-85.

McDermott was 12 of 16 from the line and 8 of 14 from the floor. The 6-foot-8, 225-pound preseason Big East Player of the Year has scored 19 points or more in 25 of 27 games this season.

"As I've said before, it's even hard for me to even get my arms around it," said Creighton coach Greg McDermott about his son's accomplishment. "I think it will mean more to him (Doug) than it does today.

"I think as all of us look back on it five or 10 years from now we'll probably appreciate his accomplishments more than we do today because we're in the middle of it. But for now, the most important thing for all of us is to win our next game."

Creighton (23-4, 13-2 Big East) won for the eighth time in nine games and earned its 17th consecutive home win. Seton Hall (14-13, 5-9) dropped its fifth game out of the past seven. The Pirates have dropped four one-point Big East Conference games this season.

Guard Grant Gibbs added 16 points for the Bluejays.
Forward Fuquan Edwin led a balanced scoring attack for Seton Hall with 21 points. Center Eugene Teague scored 14 points and grabbed 11 rebounds, forward Patrik Auda added 12 points, and forward Brandon Mobley contributed 11 points.

After Creighton forward Ethan Wragge missed two free throws with four seconds left and the Bluejays ahead 72-71, Edwin's half-court heave bounced off the backboard as time expired.

"Sometimes over the course of a season you have to find a way to not be perfect," said Greg McDermott. "Tonight was an example of that, especially with our free throw shooting."

The Bluejays were 20 of 31 from the line.

McDermott was key for the Bluejays down the stretch, scoring on a free throw and a jumper that elevated Creighton's lead to 72-67 with 1:54 left to play. Edwin's two free throws closed the gap to 72-69 with 1:14 to go. Mobley had a 3-point attempt from the top of the key that would have tied the game with 26 seconds left, but the shot went off the back of the rim.

The Pirates got to within one point at 64-63 on an Edwin jumper with 5:45 to play, but they missed their final six shots of the game.

"It was a big-time game down the stretch," said Doug McDermott. "It was a tough, hard-fought victory for us. It says a lot about our maturity."

Creighton opened the second half on an 8-0 run to move ahead 46-36. McDermott scored seven points in the burst.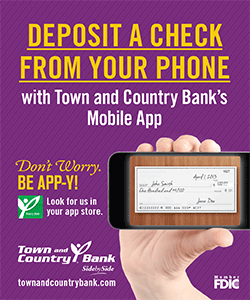 Seton Hall was without its leading playmaker, point guard Sterling Gibbs, who was suspended by coach Kevin Willard.

"He didn't come the other day with a great attitude, he didn't come ready to practice," Willard said before the game in a radio interview. "I've told all these guys, my expectation for them is to come with a great attitude and come ready to practice, and practice hard.

"No one is entitled to anything. You work hard, you earn your minutes, you earn what you get. Over the last week or so, week and half, Sterling hasn't had the greatest of attitudes. The other day, on Saturday, it just wasn't what we need from someone playing 34 minutes per game and taking a lot of shots."

Sterling Gibbs ranks third in the Big East Conference in assists, averaging 4.4 a game. His place in the starting lineup was taken by freshman Jaren Sina, as Seton Hall used its 15th starting unit this season. Sina finished with five points and three assists.

After making just one of six shots over a period of nearly six minutes, Seton Hall closed the first half on an 11-5 spurt, but still trailed 38-36 at the intermission.

Both teams shot the ball well beyond the arc. Creighton, which received 10 points apiece from McDermott and Grant Gibbs, was 6 of 8 from 3-point range. Seton Hall, paced by eight points from Teague, was 6 of 11 from long range.

The Pirates led 22-21 on a Teague layup with 8:58 left in the first half, then were outscored by the Bluejays 12-3 over the next 5:46. Guard Isaiah Zierden led the barrage for Creighton with five points, helping it to a 33-25 cushion.

NOTES: The crowd of 18,742 was the third-largest at CenturyLink Center. ... Creighton G Austin Chatman recorded five assists to move into nine place on the Bluejays career assist list (334). ... Creighton F Doug McDermott is averaging 30.7 points and has made 17 of 35 shots from 3-point range over his past seven games. ... A limited number of Doug McDermott bobbleheads were given out to fans on Sunday. ... Before Sunday, Seton Hall had not allowed more than five 3-pointers in a conference road game, keeping their first six opponents below 30 percent shooting from long range. Creighton went 8-for-15 (53.3 percent) from beyond the arc. ... Prior to Sunday's action, Creighton led the Big East in field-goal percentage (.499), 3-point field-goal percentage (.425) and scoring (81 points per game). ... Creighton G Jahenns Manigat led the team in charges in each of his first three seasons.

[© 2014 Thomson Reuters. All rights reserved.]
Copyright 2014 Reuters. All rights reserved. This material may not be published, broadcast, rewritten or redistributed.