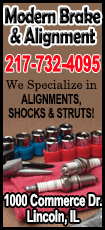 The Lincoln Railers used a 23-4 run to start the game and left no doubt who the best team on the floor was Saturday night as the No. 3 team in the state handled Moline 68-39. The Railers' victory moved their record to 27-2 and set the stage for Lincoln-Lanphier 2 on Friday night.

Lincoln's first two baskets came from the night's top two scorers. Edward Bowlby got the Railers on the board, scoring on an alley-oop lob from Max Cook. Bowlby led the night with 22 points. Tyler Horchem hit a 3 from the left wing on his way to a season-best 14 points in a building that holds fond memories for him. Two years ago, Horchem hit the last of his eight 3-pointers at the buzzer, leading the sophomores to victory. Just 50 seconds into the Saturday game, Moline's coaching staff figured out it might be a long night.

The great start for the Railers continued as Cook scored on an offensive rebound. Moline was finally able to score on a layup off a rebounded airball. Bowlby continued the start of his big night by hitting a 3-pointer. His reaction after the shot let you know he thought he should have been going to line after being fouled. Moline was able to answer with another putback off another airball. As my broadcast partner for the night, Scott Kirby, commented, "We haven't had the best luck with rebounded airballs" (remember the end of regulation at the Lanphier game).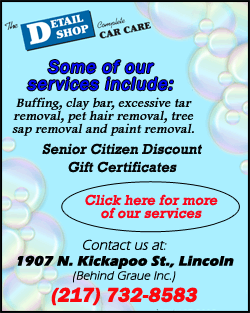 The Railers closed out the first-quarter scoring as Cook made the perfect lob pass on an out-of-bounds play to Gavin Block, whose layup put Lincoln up 12-4. As Railer Nation has become accustomed to seeing, every game seems to have a run of 3-point shots. Saturday night, they broke that out early in the second quarter. A pair of 3s from Joey Olden and another from Bowlby extended the Lincoln lead to 21-4. The 13-0 run ended on a basket by Bowlby off a nice pass from the free-throw line by Adam Conrady.
After a 3 from Moline's Sean Hanley made the score 23-7, Bowlby scored yet again, this time on a nice look from Block. It seemed that all night Bowlby was in the right place at the right time, and his teammates were more than willing to get it to the right guy.
"I thought Edward Bowlby had a strong night," coach Neil Alexander said.
Moline got another 3 from Hanley and a layup by Brandon Vice that those rooting for the Railers thought should not have counted as Vice used his left arm to hook around. Instead, Bowlby was whistled for the foul. Bowlby ended the first-half scoring with a pair of free throws, sending the teams into intermission with Lincoln up 27-12.
As the third quarter began, the Railers (27-2) used an 8-0 run to push the lead past 20. Block's 15-foot jumper started the run, while Horchem hit two more 3s. Lincoln was able to solve the Moline zone, and the coaching staff was glad to see it.
"They played us zone, and that's something we haven't seen since, what, Jacksonville," coach Alexander said. "It was good to see it because it's something we may see down the road over the next few weeks."
With Lincoln up 35-12, Moline scored one more time from 3-point range. The Railers ran off another seven in a row, including a basket from Bowlby on a great pass from Cook and a 3-pointer from Block. Lincoln's third-quarter scoring ended on a putback from Conrady as the game headed to the final quarter with the Railers' lead at 20, 45-25.
As we had seen in the first three quarters, there was another run for the Railers in the fourth. A 12-2 run put the Lincoln lead near 30. With Payton Ebelherr starting the run with a 3, Bowlby scored five during the stretch, while Horchem continued his good night with a steal and layup. After one more 3 from Horchem, the starters left to a nice ovation from the Railer fans who made the trip, as Lincoln was up 62-34. The Railers rounded out the scoring on a 3-pointer from Jordan Perry, the team's 11th of the night, a free throw from Bobby Dunovsky and a baseline jumper from Austin Krusz.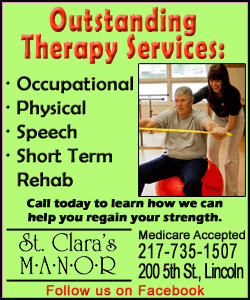 It was evident early on that the only excitement in Wharton was being generated by the play of the Railers and the fans there to cheer them on. It was apparent there was not much buzz in the gym, and it felt as though the Moline team was playing off that lack of energy from their crowd.
Along with the 36 combined points from Bowlby and Horchem, Block joined them in double figures with 12 points as well as pulling down seven boards. Olden's two 3s gave him six for the night, while Lincoln got three points from Perry, Ebelherr and Max Cook. Cook also had a team-high seven assists. Conrady and Krusz each scored two off the bench, while Dunovsky chipped in a free throw.
So now, officially, let the hype begin. Lincoln's final regular-season game is this Friday as the No. 1 team in the state, the undefeated Lions of Springfield Lanphier, come to Roy S. Anderson.
How big is the hype already? Even the usually reserved coach Alexander is ready.
"In the 24 years I've been here, there have been a lot of hyped games. But this one, this one will be number one," he said. "I'm ready. I'm excited. It will be a great basketball game and we'll give it our best shot."
The sophomores will begin at 6, with the varsity scheduled for 7:30. A reminder that it is Senior Night, so all the senior players, cheerleaders, band members and pom squad members will receive well-deserved recognition. If for no other reason, make your way out to Roy S. Anderson to show your appreciation for these students. Of course, after the game, it will be Fan Appreciation Night, including a chance to get autographs from the players and enjoy some food.
Another rundown on the tickets for Friday night. Lincoln High School will dismiss at 3:12 on Friday. The doors will open for ticket sales at 4:45, but you will not be allowed to line up until 3:45. The ticket booth will be open on both sides, and you will only be allowed to purchase tickets for the number in your party who are physically there with you. Holders of season tickets and Central State Eight passes will be able to go in and bypass the line for tickets. Those who are season ticket holders are strongly encouraged to arrive as soon as possible to reduce the amount of disruption and confusion regarding seating. Anyone with any questions regarding the tickets for Friday night is asked to contact the high school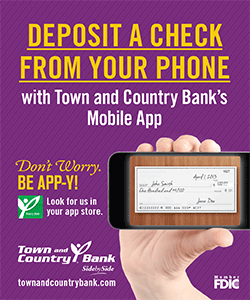 ___
LINCOLN (68)
Bowlby 8-13 4-5 22, Horchem 5-7 0-0 14, Block 4-11 3-5 12, Olden 2-5 0-0 6, M.Cook 1-3 1-2 3, Ebelherr 1-2 0-0 3, Perry 1-1 0-0 3, Conrady 1-3 0-0 2, Krusz 1-2 0-0 2, Dunovsky 0-2 1-2 1, W.Cook 0-3 0-0 0. Team 24-52 9-14 68. 3-point field goals 11-26 (Horchem 4-6, Bowlby 2-6, Olden 2-4, Block 1-3, Ebelherr 1-2, Perry 1-1, M.Cook 0-2, W.Cook 0-1, Dunovsky 0-1).
MOLINE (39)
Hanley 11, Basala 8, Vice 8, Requet 4, Owens 4, Biscontine 3, Ritchie 1. Team 15-37 5-9 39. 3-point field goals 4-17 (Hanley 3, Biscontine).
LCHS 12-15-18-23 68
Moline 4-8-13-14 39
[By JEFF BENJAMIN]
Click here to respond to this article.