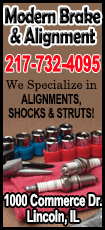 Meanwhile, with each stinging loss, the Cleveland Cavaliers move further from a shot at the playoffs.

The Wizards surged in the fourth quarter Sunday in a 96-83 win over the Cavaliers before 17,238 at Quicken Loans Arena.

All-Star point guard John Wall was outstanding for the Wizards (28-28), finishing with 21 points and nine assists, both game highs.

"We're a team right now that's just trying to play the right way and get on a roll," Wall said. "We played team basketball and tried our best to try and stop Kyrie Irving and not let him take over like he has been doing in the past."

Wizards shooting guard Bradley Beal added 17 points and five rebounds.

Washington's starting backcourt totally outplayed its Cleveland counterpart, posting a 38-21 scoring advantage.

Irving, the Cavaliers' point guard, finished with 15 points, five rebounds and five assists. He made just six of 17 shots from the field, leaving him 9-for-33 over his past two games.

His sidekick, shooting guard Jarrett Jack, wasn't any better. Jack ended with six points on 3-of-11 shooting.

"At the end of the day, it's about competing for 48 minutes," Irving said. "Time is of the essence right now. There needs to be a better sense of urgency."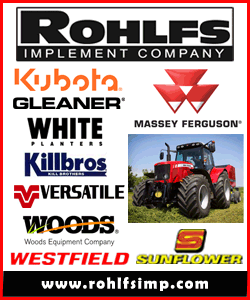 The Cavaliers (22-35) picked the worst time for the injury bug to hit, as they played without starting center Anderson Varejao (back), shooting guard Dion Waiters (knee) and swingman C.J. Miles (ankle).

"We will survive," Cavaliers coach Mike Brown said.

He admits that he checks the standings from time to time, even though he forever remains in the one-game-at-a-time mode.

The Cavaliers were still in the game after the third quarter, trailing 78-72.

However, it all came crashing down in the fourth, as they were outscored 18-11 while shooting 21 percent from the field (4-for-19).

Cleveland got just two field goals from a starting player in the fourth, both by forward Luol Deng. The other four starters were a combined 0-for-9 in the period.

"The ball was sticking in one area," Brown said. "We had some open looks that we normally hit. We didn't move the ball at times. Washington made us pay."

The Cavaliers, who lost their second game in a row after a six-game winning streak, were exploited by the Wizards behind the 3-point arc. The Wizards hit eight of 20 shots from long distance (40 percent). The Cavaliers made just two of 18 from 3-point range (11.1 percent).

Waiters and Miles are two of their top 3-point specialists on the team.
"We miss them," Brown said. "That's part of the NBA. We have to have guys step up and take advantage of the opportunities."

But they are not.

"Each game means something," Brown said. "We control what's in front of us. We can't afford to have the lulls like we have now and expect to win."

Wizards center Marcin Gortat was very effective around the basket with 13 points and a game-high 13 rebounds. Washington forward Trevor Ariza added 15 points and 10 rebounds.

Washington committed just five turnovers in the game, just one by Wall in 35 minutes.

"There are so many things we have to figure out — new pieces, guys missing — but we're not going to use that as an excuse," Irving said. "We just have to go out there and play basketball.

"I just have to raise my level, which I will do. We still have a goal in mind that we want to accomplish, and we're going to do everything in our power to do it."

Despite shooting 4-for-13, Deng paced the Cavaliers with 17 points and seven rebounds. Power forward Tristan Thompson added 11 points and 12 rebounds. Newcomer Spencer Hawes added 16 points and 12 rebounds for the Cavaliers.

"I felt a lot better tonight, especially offensively," Hawes said. "I'm kind of picking up guys' tendencies with the offense and I'm not running around asking guys where I need to be. (Brown) has done a great job of just simplifying (the offense), and the guys have been helping me on the fly."

The Cavaliers shot just 38.5 percent from the field. The Wizards made 42.7 percent of their shots.

"That was one of our better 48 minutes defensively," Wittman said. "You get yourself to the five-minute mark in the fourth quarter and you're built an eight-point lead, you have to win it defensively."

NOTES: Wizards PF Nene was knocked out of the game in the third quarter with a sprained left knee. Coach Randy Wittman said Nene would have an MRI exam. ... Cavaliers coach Mike Brown on 37-year-old G Andre Miller, who was acquired by the Wizards last week: "He's never relied on his quickness or athleticism to get by. Everything is about angles, intelligence and his ability to pass and read. He can help anybody. He'll definitely help Washington." ... F/C Arinze Onuaku signed a 10-day contract with the Cavaliers on Saturday. He was sent to Canton of the NBA Development League on Saturday night, then was recalled by Cleveland on Sunday morning. He did not see action against the Wizards. ... The Wizards evened their road record at 14-14. Wittman said that was the biggest difference in the team's resurgence.

[© 2014 Thomson Reuters. All rights reserved.]
Copyright 2014 Reuters. All rights reserved. This material may not be published, broadcast, rewritten or redistributed.