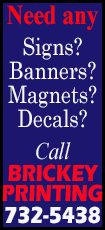 They scored 36 points in the third — 17 by guard Kyle Lowry who had 28 points overall — on Sunday night and went on to defeat the Orlando Magic 105-90.

They scored 37 points in the third quarter on Friday to defeat the Cleveland Cavaliers.

The Raptors know they can't continue to play that way, leaving their best effort only for the second half.

"You make adjustments," Raptors coach Dwane Casey said. "I thought the other night (in the first half) it was more missing shots. But you can only crack the whip so many times, I think our guys are seeing that we do have to get a better start."

It was the 15th consecutive road loss for the Magic since a Dec. 16 win over the Chicago Bulls.

Guard DeMar DeRozan added 24 points for the Raptors (31-25), guard/forward Terrence Ross scored 16 points and guard Greivis Vasquez chipped in with 10.

Raptors forward Amir Johnson had 12 points and eight rebounds before leaving the game with a sprained right ankle during the third quarter. He is listed as day to day.

"I think their offense helped their defense," Magic coach Jacque Vaughn said. "Their ability to get to the free throw line was huge. There was a huge free-throw disparity. In the first half we were able to get the ball up and down the floor."

The Raptors were 28-for-36 in free throws and the Magic were 13-for-17 from the line.
Forward Tobias Harris led the Magic (17-41) with 28 points and six rebounds and guard E'Twaun added 16 points after coming off the bench. Center Nikola Vucevic and guard Victor Oladipo added 11 points each while forward Kyle O'Quinn had 10 and guard Jameer Nelson scored nine points and added eight assists.

"We need to get a win on the road," Harris said. "We just have to continue to work, we just have to fight for it. A game like tonight, the first half, we're down three points and that was a game we can win. We didn't pull it out but again that's a winnable game."

Lowry opened the fourth quarter by banking in a driving hook shot to give the Raptors a 17-point lead. DeRozan got the lead up to 18 on a layup with 5:27 to play and had the game under control bolstered by their big third quarter.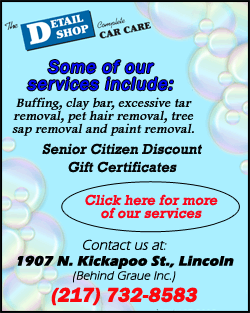 "We've just got to come out with some more energy and not easing ourselves into the game," Lowry said. "We've got to come out and play with hard-nosed and hard-headed intensity."

The Raptors expanded their three-point halftime lead to 10 early in the third quarter when Ross scored six consecutive points on a layup and a free throw and a 3-point shot.

Lowry's 3-pointer bumped the lead to 13. Soon after Johnson made two free throws to put the lead at 15, he limped off the court and did not return. The Magic cut the lead to eight on Moore's 3-pointer but Lowry made his fourth 3-pointer of the third quarter at the buzzer to restore the 15-point lead.

Johnson had 10 points and six rebounds in the first half to lead the Raptors to a 44-41 lead. Nelson made a step-back jumper with 6:21 to play in the half to give him 8,020 career points to move him past center Shaquille O'Neal into fourth place on the Magic's all-time scoring list.

"These records are an honor to me and a tribute to the organization as well, leaving me here so long," Nelson said. "And also for my coaches I've had to who put me in situations to be successful."

The Raptors scored the final five points of the first quarter to take a 19-14 lead. Harris led all scorers with 10 points in the quarter and had 15 at the half.

The Raptors again saved their best for the third quarter.

"It's just understanding what we've got to do," DeRozan said of the second-half adjustments.. "We can't rely on that. Against the top teams it's going to be tougher to make a comeback. We've got to start better."

NOTES: Magic G/F Arron Afflalo (right ankle sprain) was out against Toronto. He rolled over on the ankle Friday in a 129-121 double-overtime victory over the New York Knicks. ... Magic F Andrew Nicholson, who is from the Toronto suburb of Mississauga, was present on Saturday when his No. 44 was retired by St. Bonaventure. ... The Magic shootaround was held soon after Canada beat Sweden 3-0 to win the Winter Olympics men's hockey gold medal. "It's awesome," Nicholson said. "It means a lot. We're known for hockey, and I'm just proud of those guys." ... G Nando De Colo, acquired in a trade on Thursday with the San Antonio Spurs, was in uniform Sunday for the first time as a Raptor. ... The Raptors won their 30th game of the season Friday in their 55th game. They did not win No. 30 last season until game No. 78.
[© 2014 Thomson Reuters. All rights reserved.]
Copyright 2014 Reuters. All rights reserved. This material may not be published, broadcast, rewritten or redistributed.