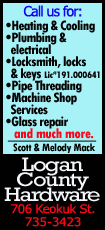 Baltimore Orioles: Cruz, Nelson
OF Nelson Cruz agreed to a one-year, $8 million contract with the Baltimore Orioles on Feb. 22, according to reports. Cruz reportedly can earn up to an additional $750,000 in incentives. Cruz had a batting line of .266/.327/.506 with 27 home runs and 76 RBIs last season with the Texas Rangers before serving a 50-game suspension related to the Biogenesis scandal. Over nine seasons, Cruz has a .268 batting average with 157 homers and 489 RBIs. Cruz cost himself millions of dollars as he rejected the Rangers' $14.1 million qualifying offer earlier this offseason. He was rumored to be seeking a long-term contract for $75 million.

Texas Rangers: Soto, Geovany

C Geovany Soto, of the Texas Rangers, had surgery on his left foot Feb. 22 morning because a small bone was pushing against his flexor tendon and creating some pain, ESPNDallas.com reported. Soto is expected to be ready for the start of the season. The arthroscopic procedure should alleviate the pain so Soto can resume baseball activities in less than two weeks and be ready to play in about three weeks. Soto is expected to return to training camp Feb. 24.

St. Louis Cardinals: Garcia, Jaime

LHP Jaime Garcia is headed back to St. Louis on Feb. 23 to have his surgically repaired throwing shoulder examined, meaning he is not expected to be ready for the start of the season. Garcia had season-ending surgery last year after experiencing shoulder pain. He was throwing at the team's spring training facility in Jupiter, Fla., until pain returned in the last couple of days. Garcia, 27, was considered the favorite to be the Cardinals' No. 5 starter. He is the only left-hander in the rotation. He went 5-2 with a 3.58 ERA last year. He won a career-high 13 games in 2010 and 2011.
Los Angeles Dodgers: Arruebarruena, Erisbel

SS Erisbel Arruebarruena finalized a contract with the Los Angeles Dodgers, the team announced Feb. 22. It is a five-year, $25 million deal that includes a $7.5 million signing bonus, according to reports. The 23-year-old, who defected from Cuba in November, is known as a defensive shortstop and is not as skilled at the plate. In Cuba's 2013 split season, Arruebarruena batted .275 in the first half and .317 in the second half, but analysts project him as a .220 hitter in the major leagues.

San Francisco Giants: Colvin, Tyler

OF Tyler Colvin signed a minor league contract with the San Francisco Giants with an invitation to spring training, the San Jose Mercury News reported. Colvin previously agreed to a major league contract with the Baltimore Orioles in January, but the deal was canceled after the club expressed concerns about his back during a physical exam. Colvin spent most of last season with the Colorado Rockies' Triple-A club in Colorado Springs, where he had a batting line of .275/.377/.480 with nine home runs and 32 RBIs in 67 games. He batted .160 with three homers and 10 RBIs in 75 at-bats with the Rockies. The 28-year-old will compete for a backup spot in the Giants' outfield.

Colorado Rockies: Arenado, Nolan

3B Nolan Arenado last year became the first National League rookie third baseman to win a Gold Glove. Offensively, Arenado, who made his major league debut April 28, made progress, hitting .298 after the All-Star break with a .323 on-base percentage and a .419 slugging percentage to finish the season at .267/.301/.405 with 10 homers and 52 RBIs. Where Arenado has the greatest room for improvement is on the road where his .619 OPS lagged behind his home OPS of .793. In 242 at-bats at Coors Field, Arenado hit .298 with a .335 on-base percentage and .459 slugging percentage. On the road, Arenado hit .238 in 244 at-bats with a .267 on-base percentage and .352 slugging percentage. "I'm always working on my defense," Arenado said. "But going into this offseason, the offense wasn't where I'd like it, so I started hitting a little bit earlier than usual. I want to be an impact hitter. ... I want people to be like, 'Arenado's coming up.' Yes, I want to help the team win but definitely want to be a guy that has an impact and helps the team, big-time." According to FanGraphs, Arenado, who turns 23 on April 16, swung at pitches out of the strike zone 42.8 percent of the time, fifth-most in the major leagues. Arenado said, "I wasn't staying back enough. I was out front too much, and that's why I was swinging at everything. I definitely need to be more selective, more patient. I need to swing at my pitches."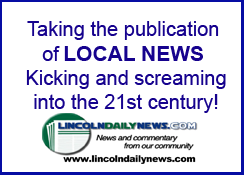 Colorado Rockies: De La Rosa, Jorge

LHP Jorge De La Rosa is coming off a difficult winter. His mother, Juana, underwent surgery for cancer in November and seemed to be progressing but got sick again and died at the outset of February. De La Rosa dedicated his 2014 season to her after a highly successful 2013. He went 16-6 with a 3.49 ERA in 30 starts, despite dealing with a painful bone bruise on his left thumb since mid-June. At Coors Field, De La Rosa went 10-1 with a 2.74 ERA in 14 starts. De La Rosa, who turns 33 on April 5, had a two-year, $21.5 million contract that included an $11 million player option for 2014 that he exercised. De La Rosa was erratic and floundering before the Rockies acquired him from the Kansas City Royals on April 30, 2008. With Colorado, De La Rosa is 55-34 with a 4.23 ERA in 124 games, 118 starts, and last season he made a successful return from Tommy John surgery in June 2011. While entering the final year of his contract, De La Rosa is concerned with matters on the mound and not whether this might be his final season with the Rockies — he hopes not — and where he will be pitching in 2015. "I don't really think too much about that," he said. "The only thing I have to do is pitch well. I don't know what's going to happen. I would like to stay here the rest of my career, but we'll see."

Colorado Rockies: Gonzalez, Carlos

LF Carlos Gonzalez opted not to have surgery after the season on his sprained right middle finger, an injury that originally occurred July 7 while taking a swing and one that flared up repeatedly and limited him to 37 at-bats after the All-Star break and none after Aug. 4. Surgery to repair the torn ligament in the finger would have cost Gonzalez some flexibility, so he rested the finger until December before swinging a bat and the finger, while still slightly swollen, no longer hurts Gonzalez when he swings. Gonzalez has made an adjustment and instead of hitting with the knob of the bat resting against his right middle finger, he is moving his hands up on the bat, so that the bottom of his right hand sits on the knob. "It was a change I needed to make," Gonzalez said. Gonzalez will not move to center field, despite the departure of Dexter Fowler. He will stay in left field where he has won a Gold Glove three of the past four years. Newly acquired Drew Stubbs is better in center field than either outfield corner. But Stubbs struggles against right-handed pitchers. Charlie Blackmon is a better defender than Corey Dickerson and can play center field.

Colorado Rockies: Chatwood, Tyler

RHP Tyler Chatwood finished last season with soreness in his right elbow. When the inflammation and fluid build-up persisted at the outset of the offseason, Chatwood underwent arthroscopic elbow surgery to remove what he called "a pretty good-sized" bone chip. Chatwood is fine, but the Rockies will ease him into Cactus League games, which start Friday. Chatwood began last season at Triple-A Colorado Springs. The Rockies recalled him on April 24, and in his first 14 starts, Chatwood went 7-3 with a 2.48 ERA. He missed all of August, having a start pushed back because of left hamstring tightness and then experienced elbow inflammation while preparing for a start and ending up on the disabled list. He returned on Sept. 1 and finished the season 8-5 with a 3.15 ERA in 20 starts, totaling 111 1/3 innings. It was a year of growth for Chatwood, whose slider was vastly improved, who realized he could throw plenty hard enough without maximum effort and who forced 17 double-play ground balls while allowing two or fewer runs in 16 of his starts. "I was repeating my delivery, finishing out front," Chatwood said. "I learned a lot about myself last year. I don't have to try as hard as I can. I could back off the intensity, yet I could still throw hard and stay in my delivery a lot easier."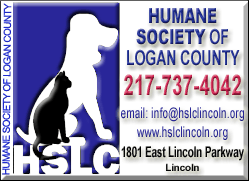 Colorado Rockies: Tulowitzki, Troy

SS Troy Tulowitzki wears No. 2 because of his admiration for New York Yankees shortstop Derek Jeter, who has worn that number throughout his career, which will end after this season. Tulowitzki has spoken several times with Jeter, and once worked at his baseball camp as an instructor. While they are not close friends, Tulowitzki, 29, said he has been "just kind of a fan from afar" and has relished watching Jeter, who will turn 40 in June. "Ever since I've known baseball, even as a kid, he's been involved," Tulowitzki said. "To hear that it's his last year is upsetting, because I'm such a big fan of his and appreciate what he's done for the game. At the same time, I'm happy for him. There comes a time when everybody has to say, 'Hey, this is my last year.' To be able to do it on his own terms, to come out before the season and say it like that, not too many guys get that opportunity. He's a legend, a first-ballot Hall of Famer, maybe the first guy to get 100 percent (of the Hall of Fame vote). I can go on and on about him. He's a special, special person."

Los Angeles Dodgers: Puig, Yasiel

OF Yasiel Puig reported to camp at 251 pounds, 26 pounds heavier than he weighed at the end of the 2013 season. Dodgers manager Don Mattingly said Puig was in the 235-245 range during spring training last year and lost weight over the course of the season. "I know anything with Yasiel is a big deal. We understand that," Mattingly said. "I don't think there's any huge alarms going off here."

Los Angeles Dodgers: Kershaw, Clayton

LHP Clayton Kershaw will not be overworked this season, manager Don Mattingly promises. Because of their two-game series in Australia on March 22-23 to start the season, the Dodgers could start Kershaw in three of their first six regular-season games without asking him to pitch on short rest in any of those games — March 22 or 23 in Australia against the Arizona Diamondbacks, March 30 in their stateside opener against the San Diego Padres and April 4 in their home opener against the San Francisco Giants.

Tempting as that might seem, Mattingly said he doesn't think it is a good idea given Kershaw's workload last season (259 innings including playoffs), the short winter (due to the Australia trip) and the way it would affect the other starters, forcing them to sit for long stretches before pitching. "I think we all are kind of cautious about that," Mattingly said.

Los Angeles Dodgers: Sellers, Justin

INF Justin Sellers was designated for assignment Jan. 22 to clear a roster spot for Erisbel Arruebarrena when the Cuban infielder's signing became official. Sellers, 28, was the Dodgers' Opening Day starter at shortstop last year after Hanley Ramirez was injured during the World Baseball Classic. He batted .199 in 82 games spread over the past three seasons.
San Diego Padres: Headley, Chase

3B Chase Headley will miss two weeks of spring training after suffering a right calf strain Feb. 22 during rundown drills. Headley, 29, who will be a free agent after the end of the 2014 season, last spring broke a bone at the tip of his left thumb in a Cactus League game and missed the first two weeks of the regular season. "It's frustrating," Headley said. "At the same time, if it had to happen, I'd rather have it be now."

San Diego Padres: Cabrera, Everth

SS Everth Cabrera is eager to put the 50-game suspension that prematurely ended his 2013 season far in the rearview mirror. The switch-hitting shortstop, the Padres' lone representative in the All-Star Game last July, was suspended after being implicated in the Biogenesis scandal.

"Those two months, I was thinking about my situation and the stuff that happened to me," Cabrera said after the full roster started drills at the Padres' Peoria, Ariz., training base on Feb. 18. "Now, I have to go out and work every single day. I have to come back from zero. I worked every day during the offseason to get back to normal, to find that momentum again. I paid. Now I'm here and excited to be here."

San Diego Padres: Fried, Max

LHP Max Fried, 20, the seventh overall pick in the 2012 draft, has been shut for at least two weeks due to soreness in the flexor-mass area where the forearm meets his left elbow. When Fried first suffered the injury while playing long-toss in pre-spring training drills, there was fear that he would be a candidate to be the seventh Padres pitcher to have Tommy John surgery since the start of the 2012 season. However, an MRI conducted Feb. 11 showed no damage to the ulnar collateral ligament.

San Diego Padres: Torres, Alex

LHP Alex Torres was still stranded in Venezuela awaiting clearance of a visa issue as of Feb. 23. The Padres believe the problems arose from the late trade that brought in Torres from the Tampa Bay Rays. They expect the relief pitcher to arrive by early March.

Colorado Rockies: Chacin, Jhoulys

RHP Jhoulys Chacin is experiencing right shoulder inflammation, and he will undergo an MRI exam Monday. He is expected to miss at least a week. Chacin has not thrown a full side session and has been limited to long-tossing this spring.

Trainer Keith Dugger said the injury is not related to the pectoral nerve injury that caused Chacin to miss much of the 2012 season when he made 14 starts and pitched 69 innings. Dugger said Chacin's current injury is inflammation of the right biceps tendon with the irritation near the rotator cuff.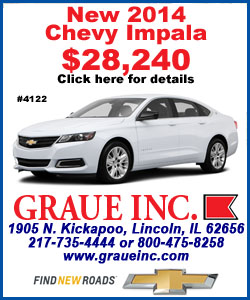 Colorado Rockies: Hawkins, LaTroy
RHP LaTroy Hawkins, 41, is penciled in as the Rockies' closer. "If LaTroy can be successful as a closer," manager Walt Weiss said, "and he will get some days off, our bullpen sets up really well. We will be able to match up from the sixth (inning) on, something we couldn't do last year."

Hawkins signed a one-year, $2.5 million contract in the offseason.

San Francisco Giants: Belt, Brandon
1B Brandon Belt was a late arrival to spring training because he was in Florida for an arbitration case that never happened — he and the Giants settled before the hearing. He'll make $2.9 million, a bit more than the two sides' midway point; he filed for $3.6 million, while the Giants offered $2.05 million. There is still a chance Belt could sign to a multiyear deal. GM Brian Sabean said the Giants "want to hold on to him. But first things first." Thus, the one-year deal.

Los Angeles Dodgers: Billingsley, Chad

RHP Chad Billingsley continues to progress in his recovery from Tommy John surgery, and he was throwing as many as 45 pitches during bullpen sessions as of the last weekend of February. The Dodgers' optimism about his recovery was evident in their decision to designated INF Justin Sellers for assignment. They could have cleared a roster spot by moving Billingsley to the 60-day DL, which would have made him ineligible to return until mid-May. "We're not prepared yet to put a timetable exceeding 60 days for Chad," Dodgers GM Ned Colletti said.

Los Angeles Dodgers: Maholm, Paul

LHP Paul Maholm was limited to flat-ground work for most of mid-February after experiencing tenderness in his elbow/forearm area. Maholm missed a start with the Atlanta Braves last September due to elbow pain. He threw a bullpen session Feb. 22 and reported no problems.

San Diego Padres: Luebke, Cory

LHP Corey Luebke had his second round of Tommy John surgery on Feb. 18. His original elbow reconstruction surgery was performed on May 23, 2012, by the late Dr. Louis Yocum. Padres general manager Josh Byrnes said the ligament transplanted into the elbow in the first surgery "never took." Dr. James Andrews performed the latest operation. Luebke will miss all of the 2014 season.

San Francisco Giants: Colvin, Tyler

OF Tyler Colvin, a former Cub and Rockie, signed a minor league contract with the Giants. The left-handed batter will be given a chance to win a roster spot, in competition with OFs Juan Perez and Roger Kieschnick. Colvin hit 18 homers in 2012 but just three last year in 27 games. He didn't make Colorado's roster out of spring training in 2013, and he finished the season hitting .160. In the offseason, he signed with the Orioles, who backed out of the deal, saying Colvin flunked his physical.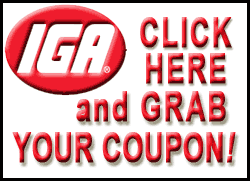 San Francisco Giants: Sandoval, Pablo

3B Pablo Sandoval lost a lot of weight in the offseason, and he wants to lose more. He will be a free agent after the season, and he is making a big push for a big year and a big contract. That is why he is accompanied in spring training by his personal trainer from Venezuela, Rafael Alvarez. "I'm trying to get the stamina to play 162 games to help my team," Sandoval said.

San Francisco Giants: Morse, Michael

LF Michael Morse figures to be a backup to 1B Brandon Belt, meaning C Buster Posey's time at first might be more limited than in the past. When Posey doesn't catch, manager Bruce Bochy said he would rather get him off his legs completely. Last year, Posey's "off days" often included games at first base. This year, Bochy said Morse could play first in games against a tough lefty, when Belt would be out of the lineup.

San Francisco Giants: Pagan, Angel

CF Angel Pagan (tight back) required treatment and missed some on-field training early in spring training, but he hoped to return to the field quickly.

Colorado Rockies Dickerson, Corey

OF Corey Dickerson's chances of making the Opening Day roster for the first time likely were not helped by the Rockies' decision to have Carlos Gonzalez stay in left field rather than move to center field. Newly acquired Drew Stubbs, a right-handed hitter, has done very well against left-handed pitchers but struggled against right-handers. Stubbs is a true center fielder, much more comfortable there than one of the corner outfield positions, and will make $4.1 million this season, all of which should give him an advantage over Brandon Barnes, another right-handed hitter and capable center fielder.

Stubbs could end up platooning in center field with Charlie Blackmon or Dickerson, both left-handed hitters. Dickerson has had limited experience in center field — which at Coors Field is vast — and is a left fielder by trade. Dickerson has worked hard on his defense, which is greatly improved. But Blackmon is the better defensive player. However, Dickerson is the better hitter. He could play his way onto the Opening Day roster this spring if he hits well and shows he can be a reliable center fielder.

Colorado Rockies: Pacheco, Jordan

C Jordan Pacheco is vying with Michael McKenry for the job of backing up C Wilin Rosario. Pacheco began his career as a second baseman after being drafted in 2007 and began the conversion to catcher following spring training in 2008. He caught before being told to take ground balls at third base shortly before his September 2011 promotion from Triple-A Colorado Springs to the Rockies. He played mostly third base and first base during a robust rookie season in 2012 and played mostly first base while getting few at-bats in 2013 before being optioned to Triple-A for three weeks and then catching upon being recalled Aug. 19.

Pacheco is below average defensively at the corner infield positions, and the Rockies and Pacheco see the 28-year-old as a catcher, where he has become adept at receiving, blocking and game-calling while improving his throwing.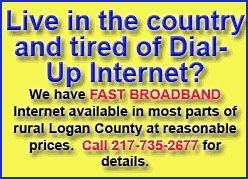 Colorado Rockies: Cuddyer, Michael

RF Michael Cuddyer signed a three-year, $31.5 million contract with the Rockies as a free agent in December 2011, and he is entering the final season of that deal. He turns 35 on March 27, won the National League batting title with a .331 average last year and has been a huge contributor both on and off the field for the Rockies. His contract status and whether he will be with them in 2015 is of less concern to Cuddyer than the team's prospects after consecutive last-place finishes in the National League West.

"I am an open book," he said. "If they want to talk, that's great. It won't be a distraction. I promise you that. They had a lot of other work to do (this offseason), and I am really excited about the guys we added. We are going to compete. You can't promise results, but you can promise to put in the work. We will be better. This is what I signed up for."

Colorado Rockies: Tulowitzki, Troy

SS Troy Tulowitzki will turn 30 in October, and after this season he will have $118 million remaining on his contract. That is a manageable sum for the New York Yankees, who will be looking for a shortstop for 2015 following the retirement of Derek Jeter.

Rockies owner Dick Monfort said during this offseason that the club had no intention of trading Tulowitzki. But what if the Rockies struggle again this year? Might they be more inclined to trade Tulowitzki, whose contract runs through 2020 with a club option for 2021 and who embarks on five straight seasons with a $20 million salary starting in 2015?

In any case, Tulowitzki is bound to appeal to the Yankees as they begin the post-Jeter era. "There's no doubt that the question is not going to go away," Tulowitzki said.

Arizona Diamondbacks: Ross, Cody

OF Cody Ross is making so much progress in his rehabilitation from a fractured right hip that the D-backs are forced to keep pushing forward their projections for his return. At the winter meetings, Ross' anticipated return was said to be April or May. In January, the timeline was moved up to April, perhaps by the start of the March 31 series against San Francisco. Two weeks ago, general manager Kevin Towers indicated Ross might able to accompany the D-backs to Australia for their season-opening series against the Los Angeles Dodgers on March 22.

"I'm trying to be smart about it," Ross said. "It would be awesome to be ready for Sydney, but that's not the ultimate goal. The ultimate goal is to play for the majority of all of the season. It's going great, that's for sure."

Arizona Diamondbacks: Corbin, Patrick

LHP Patrick Corbin, 14-8 with a 3.41 ERA in his first full season as a starter in 2013, has added about five pounds after working to strengthen his legs and his core. He is up to 205 after being drafted at about 165 four years ago. "I think it will help in the long run," Corbin said. "Through the course of the year, to have a little bit more weight behind you and have a little less stress on their arm and your body. To just be able to get through a full season."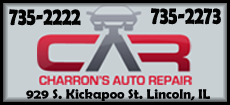 Arizona Diamondbacks: Putz, J.J.

RHP J.J. Putz, for the first time in his four seasons with Arizona, is not the nominal closer entering spring training after the offseason acquisition of RHP Addison Reed. Putz, 37, is not ceding the job without a battle, but also is taking a team-first approach. "I want to be the guy at the back end, but at the same time, where I'm at in my career, I want to win a World Series. I think we just want to win and whatever gives us the best chance day in and day out to win is going to be what we are going to go with."

Arizona Diamondbacks: McCarthy, Brandon

RHP Brandon McCarthy was named to start the D-backs' first exhibition game Feb. 26 against the Los Angeles Dodgers, and if he pitched every fifth day from that point, he would be in line to start the second game of D-backs' regular season two-game series against the Los Angeles Dodgers in Australia on March 23. D-backs manager Kirk Gibson has not named his starters for the Australia trip, and said it would be a mistake to read anything into McCarthy's first spring training start.

Arizona Diamondbacks: Pollock, A.J.

OF A.J. Pollock enters spring training as the D-backs' center fielder after winning the job last season, but he is taking nothing for granted. "No one's going to hand me a job here," Pollock said. "I don't want to just be handed something. I don't think that works in the long run. I feel like it's going to catch up to you, and eventually someone's going to pass you if you've got that mentality." Pollock, who made the team last spring only after injuries to Cody Ross and Adam Eaton, hit .269 in 137 games and was second among NL rookies in stolen bases (12), doubles (28) and multi-hit games (35).

New York Yankees: Gardner, Brett

OF Brett Gardner and the Yankees agreed to a four-year, $52 million contract extension on Feb. 23. Gardner's new deal begins in 2015, and it buys out the first four years of his free agent eligibility. It also includes a fifth-year club option for $12.5 million, according to the YES Network.

Gardner, 30, had a batting line of .273/.344/.416 with 33 doubles, an American League-best 10 triples, eight home runs, 52 RBIs, 81 runs and 24 stolen bases in 2013. He has played center field, but with the signing off Jacoby Ellsbury, he will move back to left field.

Los Angeles Angels: Trout, Mike

CF Mike Trout and the Angels are negotiating a six-year, $150 million contract extension, Yahoo Sports reported Feb. 23.

Trout, 22, is not eligible for salary arbitration until next winter, and is under team control through the 2017 season. He is due to make less than $1 million this year.

Trout had a batting line of .323/.432/.557 with 39 doubles, nine triples, 27 home runs, 97 RBIs, 109 runs and 33 stolen bases in 2013. He finished second behind Detroit Tigers first baseman Miguel Cabrera in voting for the American League MVP in each of the past two years.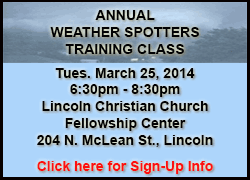 Texas Rangers: Wilson, Russell

2B Russell Wilson, better known as the Super Bowl-winning quarterback of the Seattle Seahawks, announced via Twitter that he would be at the Rangers' spring training facility on March 3.

Wilson tweeted a photo of himself holding a Rangers No. 3 jersey with a message that read: "Hey @Rangers fans... See you at "Surprise" Arizona on March 3!"

It is not clear if Wilson will participate in drills or just meet and greet players. Rangers officials said they will contact Wilson's agent, Mark Rodgers, to coordinate a schedule, but it is not likely that Wilson will spend much time in Arizona.
[© 2014 Thomson Reuters. All rights reserved.]
Copyright 2014 Reuters. All rights reserved. This material may not be published, broadcast, rewritten or redistributed.