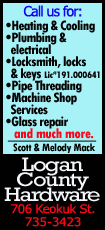 Mike Geriets, deputy chief of the Lincoln Police Department, brought everyone up to speed on a shift in manner of response that would save more lives if an "active shooter" incident would happen here.

Already, Geriets said he has been going into schools throughout the city of Lincoln, preparing teachers, staff and administration for a better "active shooter" response. The work has been between law enforcement, the Logan County Emergency Management Agency and in coordination with the local fire departments, which includes both the Lincoln Rural Fire Protection District with Chief Chad Letterle, and the city of Lincoln Fire Department under Chief Mark Miller.

Together, the response agencies have conducted training for all staff at Lincoln College, Lincoln Christian University, Lincoln Community High School, West Lincoln-Broadwell and Chester-East Lincoln schools, along with all District 27 schools.

Geriets said he has attended a number of training conferences in the last year and many include a focus on active shooter. While school preparations have been the focus, he said that the active shooter principles are the same for other situations, "whether it is here at Eaton Corp., at Wal-Mart or a movie theater."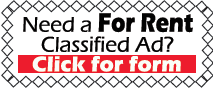 Active shooter preparations include response, evacuation and reunification of students, things to do, things not to do, and more.
The local awareness effort has included training, actual exercises and working with each school to develop a response plan.
Geriets said that as he was looking at the big picture of an event requiring multi-agency response, he realized more fully that it would take time to get specially trained SWAT teams to the scene of an incident like this, and then to the inside.
"The initial response is going to be us," he said.
While considering the size of response that would be required and the timeliness, he asked himself, "Are we prepared to deal with this?"
Geriets began doing some additional research and learned that since the first widely reported school shooting incident, Columbine, the whole response paradigm has been changed.
"We have had the opportunity to learn from other people's mistakes," he said.
Rescue agencies used to wait for backup. Law enforcement went in first.
The game plan had been to wait for highly specialized teams, which would be coming from a distance and would take time to arrive. The plan now is that "when an officer shows up, he's going in where shots are fired, if that is known."
Geriets explained further: "If it is unknown (where the problem is located), as agencies arrive, a forward operations base with law enforcement securing an area, then fire and EMS, could get in as soon as possible, even possibly before the entire school has been deemed safe. The idea is to develop a casualty collection point where victims can be brought, basic life support given and get them to a hospital as soon as possible."
Geriets said that the shift to go in more quickly would save more lives.
"Statistics show that if a shooting victim can get to an operating table within that golden hour, and they are still alive, they have a 90 percent chance of survival," he said.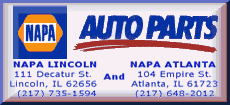 When looking at the totality of an event, the time upfront is important in saving lives. The sooner victims can get to an operating room, the better their chances of survival.
"We're looking at number one, rescue to the victims," Geriets said.
"We have learned that out of 300 shootings studied, there were only 31 documented cases where law enforcement had a positive effect stopping the shooter," Geriets continued. "Ninety-three percent of the shootings ended before law enforcement even entered the scene. Usually by the time help can arrive, a shooter has been subdued by someone else or committed suicide. For this reason, law enforcement has developed a new approach to immediately, systematically enter a building so that rescue and treatment of victims can begin sooner."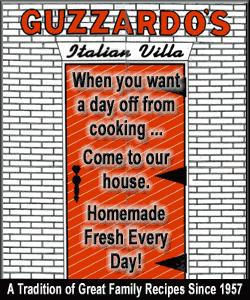 Geriets said that a number of organizations have made statements regarding support for this new practice. They include the U.S. Fire Administration, International Association of Chiefs of Police, International Association of Fire Fighters, along with the National Center for Disaster Medicine and Public Health.
Chris Mueller, an internal affairs and tactical commander with the Springfield Police Department and lead commander for Illinois Law Enforcement Alarm System, Weapons of Mass Destruction tactical team, has worked exercises with many agencies in Logan County. Geriets has met with Mueller to create a tactical response that Logan County can follow.
Mueller told Geriets that the logistics of planning a multi-agency response training would be difficult to put together. But Geriets recognizes, "what would be more difficult, would be a multi-agency response with no training."
Training would include the initial law enforcement response. Police everywhere are training for an active shooter.
"We are trained to go to the sound of the shots. What if it's quiet and there are no shots fired? This changes our response immensely," Geriets said.
That's why it's important to concentrate on securing an area a piece at a time, establishing a forward operating base in the hot zone and getting the injured evacuated as soon as possible, he explained.
Being prepared is more than a written plan with options.
"What also is of value is to be prepared to not just do what is on paper if something else is more practical in the moment. We have to have clear guidelines. However, we must be able to adapt to the changes of the environment," Geriets said.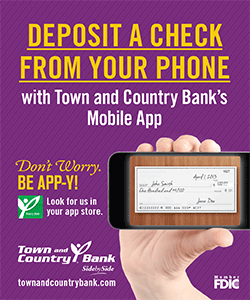 He further clarified: "We must have a response structure that is integrated, unified and practical, with defined roles for multiple agencies."
Geriets has been working to set up an exercise that would bring agencies together and provide practical, real-time experience. The mock practice would involve student casualties. The exercise is now being planned for May.
"It's something we need to do," Geriets said. "There have been hundreds of school shooting incidents all across the United States, resulting in hundreds of deaths, and I'm not waiting for one to happen here. We need to be prepared now."
With the increasing incidence of mass violence acted out in public places and the understanding that a more active, quicker response saves lives, new response plans are needed. Locking down used to be the main course of instruction.
"Now it's: Run, hide, then fight. You can fight like a lion or die like a lamb," Geriets said.
The active shooter response plan is suitable to a number of different environments -- in particular where there would be crowds, such as churches, organizations, theaters, hospitals, offices, anywhere people gather.
Training and education opportunities would be made available to any community group in the near future.
[LDN]