Get Covered Illinois partners with CVS/pharmacy to provide health coverage information
Representatives from the Illinois Health Marketplace to participate in CVS/pharmacy's Project Health free health screening program

Send a link to a friend Share
[February 25, 2014] CHICAGO — Get Covered Illinois has partnered with CVS/pharmacy's Project Health program to provide education and enrollment information about affordable health coverage available as a result of the Affordable Care Act. Throughout the rest of the open enrollment period, Get Covered Illinois insurance experts will be present at select Project Health events at CVS locations in Illinois to answer questions and provide uninsured residents with the information they need to enroll for health coverage.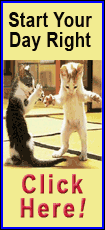 "Get Covered Illinois is happy to team up with CVS/pharmacy on their Project Health campaign," said Jennifer Koehler, executive director for Get Covered Illinois. "As we enter a critical enrollment period, this partnership gives us the opportunity to directly interact with more uninsured residents and expand the reach of our effort to create a 'culture of coverage' in Illinois."

CVS/pharmacy's Project Health events provide free health screenings to the public, including blood pressure, body mass index, glucose, total cholesterol and vision acuity screenings. The events take place in areas where there are large populations of uninsured residents, providing CVS/pharmacy and Get Covered Illinois with the perfect opportunity to meet consumers in their communities and provide them with the information they need to get covered.

"The free, comprehensive health screenings offered at our Project Health events give our customers the opportunity to access vital health care services at times and locations that are convenient for them and can help identify health concerns or risk factors that they may be unaware of," said Everett Moore, area vice president at CVS/pharmacy. "We are pleased to partner with Get Covered Illinois to help our customers make informed decisions about their health care."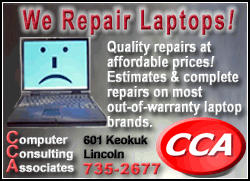 Project Health is part of CVS/pharmacy's commitment to improve access to health care and ensure that cost is not a barrier to critical preventive services. Project Health events, scheduled in cities with large multicultural populations, are free and open to everyone.
Get Covered Illinois kicked off its partnership with CVS/pharmacy at three Project Health events in Chicago last week.
As the March 31 deadline to enroll nears, Get Covered Illinois is mounting an all-out effort to engage the uninsured across the state. In addition to digital promotions and advertisements on TV, radio and in community newspapers, Get Covered Illinois is hosting hundreds of education and enrollment events in communities throughout Illinois. Events are designed to inform residents about their coverage options and provide them with the assistance they need to enroll.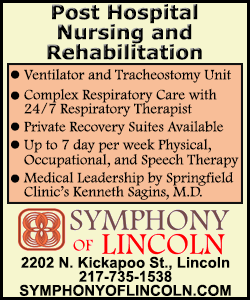 "There are just a few weeks left to sign up for health coverage before the end of the enrollment period," Koehler said. "Get Covered Illinois working hard to meet uninsured residents where they live and work, as well as where they shop, to ensure they have all the information they need to get covered."
To find a Get Covered Illinois event near you, visit GetCoveredIllinois.gov/events and enter your ZIP code.
Get Covered Illinois is urging health care consumers to take advantage of the assistance that is being offered via the Web, over the phone and in person through hundreds of community partners across the state:
Visit the GetCoveredIllinois.gov website, which includes a Spanish-language version.

Call the Get Covered Illinois help desk at 866-311-1119. Operators are available each day from 8 a.m. to 8 p.m.

Meet in person with a specially trained "navigator," who can help you understand your options and help you even enroll at one of the hundreds of partner sites across the state. There are more than 1,500 navigators throughout the state, and they can be located by visiting the website and entering your ZIP code, or through the help desk.
[Text from file received from Get Covered Illinois]
Follow Get Covered Illinois on social media at: