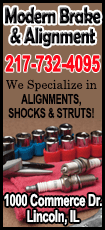 Defense Secretary Chuck Hagel, previewing the Pentagon's ideas on how to adapt to government belt-tightening, said the defense budget due out next week would be the first to look beyond 13 years of conflict, shifting away from long-term ground wars like Iraq and Afghanistan.

He cautioned, however, that the country needed to be clear-eyed about the risks posed by lower budget levels, which would challenge the Pentagon to field a smaller yet well-trained force that could cope with any adversary, but might not be able to respond simultaneously to multiple conflicts.

"We ... face the risk of uncertainty in a dynamic and increasingly dangerous security environment," Hagel said. "Budget reductions inevitably reduce the military's margin of error in dealing with these risks, as other powers are continuing to modernize their weapons portfolios."

The cuts come as the Pentagon is attempting to absorb nearly a trillion dollars in reductions to projected spending over a decade. A two-year bipartisan budget deal in December eased some of the pressure on the department, but still cut its planned spending by $31 billion in 2014 and another $45 billion in 2015.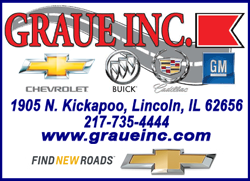 The Pentagon's budget for the 2015 fiscal year beginning in October is an estimated $496 billion, about the same amount as the current fiscal year. Beginning in 2016, the department's budget is slated to assume even larger spending cuts, an event Hagel said could jeopardize national security.

Defense analysts said the budget priorities sketched out by Hagel would begin to move the Pentagon in the right direction on issues like military compensation reform and eliminating waste but could have difficulty winning support from lawmakers facing mid-term elections to Congress.

"Congress always modifies the president's budget request. They will again. The question is will they do it in small ways or large ways," said Kathleen Hicks, a former senior defense official who is now an analyst at the Center for Strategic and International Studies think tank.

"I think the personnel pieces are the trickiest for them," she added, saying the challenge for the Pentagon was judging "in advance what is most likely to be accepted, particularly in a mid-term election year, and what is off the table."

The proposed cuts ran into resistance from senior lawmakers in both houses of Congress.

Representative Buck McKeon, the Republican chairman of the House Armed Services Committee, said it would be "foolish" to change military benefits before a report on the issue next year, while Senator Carl Levin, the Democratic head of the Senate Armed Services Committee, said the Pentagon would have "heavy challenge" convincing lawmakers to retire the A-10 fleet.

Hagel said the Pentagon plans to reduce the size of the Army to between 440,000 and 450,000 soldiers. The Army is currently about 520,000 soldiers and had been planning to draw down to about 490,000 in the coming year.

A reduction to 450,000 would be the Army's smallest size since 1940, before the United States entered World War II, when it counted a troop strength of 267,767, according to Army figures. The Army's previous post-World War II low was 479,426 in 1999.

"We chose further reductions in troop strength and force structure in every military service — active and reserve — in order to sustain our readiness and technological superiority and to protect critical capabilities," Hagel said.

Despite a congressional rebuff of Pentagon efforts to reform personnel costs in recent years, the defense chief announced a series of new steps to try to curb military and civilian personnel spending, which now makes up about half its budget.

Hagel said the department would seek a 1 percent raise in pay for military personnel but would slow the growth of tax-free housing allowances, reduce the annual subsidy for military commissaries and reform the TRICARE health insurance program for military family members and retirees.

Todd Harrison, a defense budget analyst with the Center for Strategic and Budgetary Assessments think tank, said the Pentagon was heading in the "right direction with military compensation reform," and that notions of keeping faith with troops were about more than just pay.

"Keeping faith also means ensuring our troops are the best trained and equipped in the world," Harrison said, adding that the proposed reforms sought to balance tradeoffs between pay and benefits and training and modernization.

"The clear message is that if Congress chooses to ignore these reforms again, it will force additional cuts in training and modernization which will break faith with the troops," he said.

Hagel also said the Pentagon would eliminate the Air Force fleet of A-10 "Warthog" close air support planes, which are much beloved by ground troops, in order to ensure continued funding of the new long-range bomber, the Lockheed Martin F-35 Joint Strike Fighter and a new aerial refueling tanker.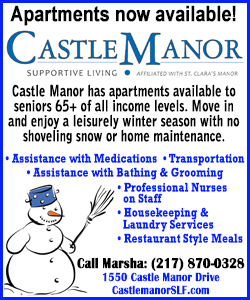 In a reversal of an earlier decision, he said the Pentagon decided to retire the 50-year-old U-2 spy plane in favor of the unmanned Global Hawk system after success in reducing the operating costs of the newer plane.

The defense secretary added the Pentagon had decided to build only 32 of its new Littoral Combat Ships, down from the 52 originally planned. He said the funds would be plowed back into developing a fast, new, more lethal ship similar to a frigate.

(Additional reporting by Phil Stewart and David Lawder; editing by Sandra Maler and G Crosse)
[© 2014 Thomson Reuters. All rights reserved.]
Copyright 2014 Reuters. All rights reserved. This material may not be published, broadcast, rewritten or redistributed.