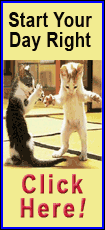 The decision underscored that the two-year-old case that has frayed ties between the two countries was far from over — despite Monday's move to drop the more serious charges.

"They will still be tried in India, under Indian law," foreign ministry spokesman Syed Akbaruddin told Reuters. "It is not a bilateral issue. It is about trying to ensure that those who are charged with crimes against Indian nationals will be held accountable under Indian law."

Charges have yet to be filed in the case, not unusual in India's notoriously slow legal system, which spurred Italy to approach the Supreme Court last month demanding a ruling for the marines to return home. Italy also recalled its ambassador to New Delhi last week in protest at the delays.

The sailors, part of a military security team protecting a privately owned cargo ship, say they mistook the fishermen for pirates and fired warning shots into the water during the incident in February 2012, off the coast of Kerala state.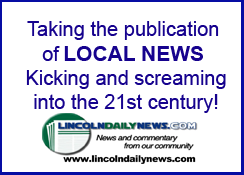 Massimiliano Latorre and Salvatore Girone do not admit to killing anyone. They are on bail, but cannot leave India.

There is wide public support for the marines in Italy, while in India, protesters have marched through city streets to demand harsh penalties.

Indians in Italy, and the Indian embassy, have received hundreds of threats demanding the return of the marines. Dozens have poured in by post and email in the last few weeks, the foreign ministry said. The embassy says it found a bullet in its mailbox in recent days.

INVESTIGATION AGENCY

Indian attorney general Ghoolam Vahanvati told the Supreme Court on Monday the prosecution would not proceed against the marines under the anti-piracy section of the Suppression of Unlawful Acts. He gave no reason.

The two men can still be tried under India's criminal laws, but the punishment in case of a conviction is ordinarily less stringent than under the piracy law.

India will still argue that the National Investigation Agency, which handles cases related to national security, should investigate the fishermen's deaths. Italy will likely ask for the agency to be taken off the case, according to a member or the attorney general's team.

India's top court is due hold its next hearing on the matter in March.

Italy's new Prime Minister, Matteo Renzi, made it clear on Monday that the issue remained a priority, promising the Italian Senate his "personal effort" in the "absurd and infuriating affair".

The shooting was one of the most high-profile maritime incidents in recent years in India. It highlighted the loosely regulated, and growing, practice of placing private and military armed guards on ships as protection against pirates.

There have been other incidents involving India, which is strategically placed near international shipping routes. In October, India charged 33 men aboard an armed ship operated by a U.S. maritime security firm for allegedly failing to produce papers authorizing it to carry weapons in Indian waters.

On Tuesday, the International Organization of Masters, Mates and Pilots, said in a statement that the crew members were being subjected to "inhumane conditions in an Indian prison".

(Reporting by Frank Jack Daniel; writing by Sruthi Gottipati; editing by Ron Popeski)
[© 2014 Thomson Reuters. All rights reserved.]
Copyright 2014 Reuters. All rights reserved. This material may not be published, broadcast, rewritten or redistributed.