Kelch blasts four hits as Redbirds sweep doubleheader at Arkansas State

Send a link to a friend Share
[February 25, 2014] JONESBORO, Ark. — Joe Kelch tallied four hits and three RBIs as Illinois State (4-1, 0-0 MVC) swept a doubleheader at Arkansas State (3-4, 0-0 Sun Belt), 3-2 and 9-7, Saturday at Tomlinson Stadium. The Redbirds came from behind to win the first game and held off a late Red Wolves rally in the second game to secure the nonconference series win in Jonesboro, Ark.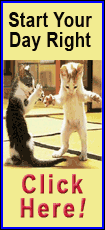 Game 1 recap
Dylan Craig (1-0) allowed one run on four hits over six innings to guide Illinois State to a 3-2 win in the first game of the doubleheader Saturday afternoon at Arkansas State. Steve Heilenbach and Jeremy Rhoades did not allow an earned run over the final three innings to finish the win for Illinois State. Arkansas State starter Chandler Hawkins (0-1) was ticketed for two runs in 5.1 innings and suffered his first loss of the season.
Arkansas State scored first, rallying for one run in the second inning off Craig. Derek Birginske opened the frame with a walk and was sacrificed to second base. After Craig struck out Dustin Jones for the second out, Kevin Fitzpatrick rolled a ground ball into right field to score Birginske and give the Red Wolves a 1-0 advantage. Craig settled in, allowing just two base runners over the next three innings to keep it a one-run ballgame going into the sixth inning.
Brock Stewart opened the Redbird sixth inning with a walk and advanced to second on Cody Voelker's base hit. Mike Hollenbeck sacrificed both runners into scoring position. Arkansas State lifted Hawkins with one out and two on and brought in Colton Kibler to face Brian Rodemoyer. The Redbird first baseman struck out looking for the second out, before Arkansas State went back to the bullpen and brought in left-hander Coulton Lee to face Daniel Dwyer. Mark Kingston inserted Joe Kelch as a pinch hitter, and the right-handed batter launched a two-run double into the left field corner to give Illinois State a 2-1 advantage. Both runs were charged to Hawkins.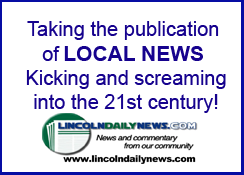 Craig worked out of trouble in the sixth inning, exiting the game with a 2-1 advantage.
The Redbirds added one run in the seventh inning as DeJong launched a one-out double and scored on Stewart's run-scoring single. Heilenbach allowed one unearned run over the next two frames, paving the way for Rhoades in the ninth.
Rhoades walked two in the final inning, setting up a two-on, two-out situation with runners on second and third in the ninth inning. On a 3-2 pitch, Rhoades struck out Austin Baker to secure his second save in as many days and cap a 3-2 Redbird win.
___
Box score (PDF)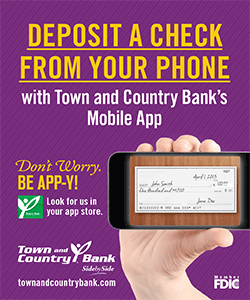 Game 2 recap
Joe Kelch and Daniel Dwyer paced Illinois State with three hits each as the Redbirds held off Arkansas State 9-7 in the seven-inning nightcap of the doubleheader Saturday. The Red Wolves rallied for four runs in the bottom of the seventh before David Suarez picked up the first save of his college career to clinch the series win for ISU.
Illinois State scored three runs in the first inning off Arkansas State starter Morgan Croft (0-1). Mike Hollenbeck, Dwyer and Kelch had three straight run-scoring singles to give J.D. Learnard (1-0) an early lead. Croft was lifted after 3.2 innings and Learnard worked four complete innings for the win.
Arkansas State added one run in the third inning and one more in the fourth inning off Learnard; however, only one of the two runs was earned. Illinois State added two runs in the fourth inning, scoring on RBI knocks from Sean Beesley and Dennis Colón.
Cam Verbeke replaced Learnard and allowed one run in the fifth inning before working a perfect sixth inning. In the Illinois State sixth, Beesley beat out a fielder's choice to plate Dwyer, giving the Redbirds a 6-3 advantage going into the final frame.
In the top of the seventh inning, five straight Redbirds reached base, and Hollenbeck, Dwyer and Kelch drove home runs off Adam Grantham to extend the lead to 9-3.
Nine Red Wolves would bat in the bottom of the seventh inning, with four runners scoring. With two outs and two on, Suarez battled Lucas Feddersen, resulting in a fly out to Dwyer to end the game.
___
Box score (PDF)
Overall statistics (PDF)
___
After winning three games versus Arkansas State, the Redbirds finished the four-game series with a nine-inning contest on Sunday afternoon. (See report.)
[Text from news release received from Illinois State University]