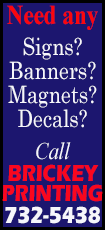 Oakland Athletics: Moss, Brandon
1B/OF Brandon Moss must improve his bunting skills this spring, manager Bob Melvin said. Melvin was pleased when Moss put down a successful bunt during an intra-squad competition while facing a shift; the left-handed platoon first baseman sees shifts regularly during the season, far more than any other Oakland player.

Oakland Athletics: Chavez, Jesse

RHP Jesse Chavez will start Oakland's Cactus League opener. The A's long-man was among the team's most versatile and reliable pitchers last year, manager Bob Melvin said, so he was deserving of the start. RHP Josh Lindblom, who will vie for the long-man spot, also is scheduled to pitch in Wednesday's opener.

Oakland Athletics: Doolittle, Sean

LHP Sean Doolittle had a minor calf strain the first few days of camp that kept him off the mound. Doolittle already had thrown half-a-dozen bullpen sessions before camp, though, so once back in action, he caught up quickly. The reliever is now on the same schedule as the other relievers.

Oakland Athletics: Gentry, Craig

OF Craig Gentry, the A's new backup outfielder, strained his lower back early in camp and is expected to miss several days. Gentry is unlikely to play in the first few Cactus League games.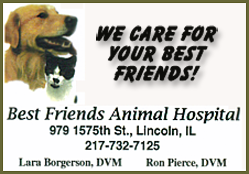 Oakland Athletics: Cook, Ryan

RHP Ryan Cook did not throw a bullpen session during the first week and a half of camp because of right shoulder tightness, but the reliever might be throwing off the mound by the end of February. Manager Bob Melvin does not believe Cook will miss the start of the season; he's expected to be on the Opening Day roster.

Houston Astros: Santana, Domingo

RF Domingo Santana, who hit 25 home runs with 64 RBIs and a .842 OPS last year at Double-A Corpus Christi, showcased his tremendous power Sunday during an intrasquad game in which the players hit of a pitching machine. "He crushed one that kept going and going and going. He's a good looking outfielder, and it's really impressive to look at what he did at the age of 20 in Double-A," general manager Jeff Luhnow said of Santana, who did not turn 21 until Aug. 5. "That kind of power is hard to find. He's always been the youngest player at every level."

Houston Astros: Singleton, Jonathan

1B Jonathan Singleton, who atoned for a disappointing 2013 season with an impressive winter league showing in Puerto Rico, has drawn early raves. "Singleton showed up in great shape," general manager Jeff Luhnow said. "We do body comps on everybody, and he obviously spent a lot of time this offseason working hard and it's showed in his body comps."

Houston Astros: Wojciechowski, Asher

RHP Asher Wojciechowski had a minor setback last Thursday in his quest to return from the lat strain he sustained during a bullpen session Feb. 1. "Wojo has had a minor setback," general manager Jeff Luhnow said. "He'll probably have to rest for a couple of days before he throws again. He's (on a) no-throw (restriction) for a couple of days, but nothing major."

Houston Astros: Valdes, Raul

LHP Raul Valdes, who underwent arthroscopic left knee surgery on Jan. 31, is making solid strides in his quest in his rehab. "We're pleased with the progressed Valdes has been making," general manager Jeff Luhnow said.

Houston Astros: Harrell, Lucas

RHP Lucas Harrell, who is trying to overcome the 6-7 record and 5.86 ERA he had last year, will start the Astros' first Grapefruit League game. Harrell was a contender for the 2013 opening day start after going 11-11 with a 3.76 ERA in 2012, but he stumbled badly and was dumped from the rotation in August. Now he is fighting for the fifth spot in the rotation.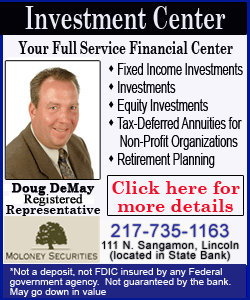 Houston Astros: Amador, Japhet

1B Japhet Amador, the big slugger the Astros signed from the Mexican League last fall, was still away from the club on Monday. He remained behind in Mexico as his wife dealt with pregnancy complications, and it is not certain whether he will report to the team this year. "It's not clear," general manager Jeff Luhnow said Monday. "We're still in daily touch with him. We're still hopeful, but we should know something in the next few days."

Seattle Mariners: Pryor, Stephen

RHP Stephen Pryor made a surprise return to the mound during the final weekend of February, throwing a 20-pitch bullpen session. It marked the first time Pryor threw with the team since he underwent surgery to repair a torn shoulder tendon last August, and he wasn't initially expected to be ready for the season opener. The flame-throwing reliever could give the Mariners a solid setup man to team with RHP Danny Farquhar and closer Fernando Rodney. "We're very pleased," manager Lloyd McClendon told MLB.com. "We'll just keep him moving forward. You get a guy like that healthy and back to where he was, he has the ability to help shorten up games."

Seattle Mariners: Ackley, Dustin

OF Dustin Ackley made the transition from second base to outfield last season. He closed out the year playing mainly in center field, and he looked like a candidate for a starting job there this year. However, manager Lloyd McClendon told reporters during the first week of spring training that Ackley's days as a center fielder likely are over. McClendon plans to use Ackley primarily in left field, and Ackley's lack of arm strength appears to be a big reason why.

Seattle Mariners Maurer, Brandon

RHP Brandon Maurer suffered some back tightness during a Feb. 21 throwing session but said the following day that he was feeling "100 percent" better. Maurer struggled as a member of the rotation last season, eventually getting demoted and turned into a reliever, but the Mariners hope he can be in the mix for a starting spot again — especially if RHP Hisashi Iwakuma (finger) isn't ready when the season begins.

Seattle Mariners: Hart, Corey

1B/OF Corey Hart is a leading contender to earn the starting job in right field, manager Lloyd McClendon said recently, but it wouldn't be a big surprise if he ends up serving as the Mariners' main designated hitter. Not only is Hart coming off surgeries on both knees — he sat out the entire 2013 season — but the Mariners also are running out of DH options now that free agent Nelson Cruz signed with the Baltimore Orioles. The best free agent option could be Kendrys Morales, who did a solid job in that role with Seattle last season but has yet to find a suitor on the open market.

Seattle Mariners: Ramirez, Erasmo

RHP Erasmo Ramirez is scheduled to be the first Mariners starter to take the hill in a spring training game, as he will pitch Feb. 27 against the San Diego Padres. Ramirez has an inside track on a spot in the rotation, and keeping him healthy is the priority this spring after an injury-plagued March set him back in 2013. The Mariners also hope that Ramirez can regain the pinpoint control he had as a late-season call-up in 2012 if he is to be a No. 3 or 4 starter this season.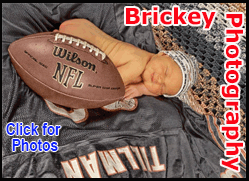 Seattle Mariners: Walker, Taijuan

RHP Taijuan Walker was the Mariners' top-rated player among Baseball America's latest list of prospects, checking in at No. 11 overall. Walker, 21, was solid in a limited stint with the Mariners late last season (1-0, 3.60 ERA in three starts) but showed up for spring training with a sore shoulder. He since took the mound for throwing sessions and said he was fully healthy heading into what could be his first full season as a major league pitcher.

Seattle Mariners: Montero, Jesus

1B/DH Jesus Montero showed up for spring training out of shape at a reported 270 pounds. "I have zero expectations for Jesus Montero. Any expectations I had are gone," GM Jack Zduriencik said of the promising-catcher-turned-minor-league-first-baseman.

Los Angeles Angels: Richards, Garrett

RHP Garrett Richards is on the right side of the locker room at Tempe Diablo Stadium, the Angels' spring training home. That is important to the 25-year-old, who holds a firm role for the first time in four major league spring trainings with the Angels.

"It's really reassuring," Richards said. "The past three big-league camps I've sat across the room. This big-league camp I'm sitting in the starting rotation side. It gives you confidence. This is ultimately where I wanted to be, right here."

Last season, Richards made 47 appearances (17 starts) and finished 7-8 with a 4.16 ERA. After settling into a full-time starting role in late July, he went 5-4 with a 3.72 ERA in 13 starts.

Los Angeles Angels: Freese, David

3B David Freese, dealt from the Cardinals to the Angels in November, said he immediately turned the page following a rough 2013 season for St. Louis. "I turned it the day after the World Series," he said. "Later in the winter, it's easier to reflect on how cool of a season that was, whether you personally struggle or not." He hit just .262/.340/.381 with nine homers and 60 RBIs in 138 games, then struggled in the postseason, batting .179 with one homer and four RBIs in 17 games. Freese could hit as high as fifth in the Angels' everyday lineup.

Los Angeles Angels: Tracy, Chad

INF Chad Tracy, who turns 34 in May, needed two hits in his last game of 2013 to raise his average above .200 for the first time all season, so his eight-year major league career appears to be nearing its end. However, he is pushing back on retirement for now and is competing for a bench spot with the Angels this spring. "I didn't feel it in my heart," Tracy said. "I wasn't ready to go out yet."?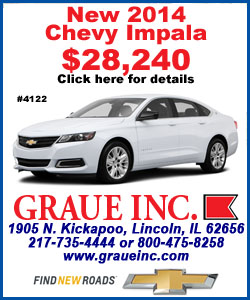 Los Angeles Angels: Jimenez, Luis

INF Luis Jimenez reported to camp several days after the position players' reporting day, as his arrival from the Dominican Republic delayed by visa issues. Jimenez will get repetitions at first base and in the middle infield this spring as he battles for a bench spot, manager Mike Scioscia said. "We're gonna see if versatility is something that can work in his favor," Scioscia said.

Los Angeles Angels: Calhoun, Kole

RF Kole Calhoun, after little more than two months' worth of stellar play in the big leagues, proved himself enough that the Angels felt comfortable dealing slugger Mark Trumbo in the offseason to hand him a starting spot. Now, it looks as though Calhoun will be leading off ahead of star CF Mike Trout. Calhoun said his approach would change some if he is batting in front of Trout, as he will focus on getting on base.

Texas Rangers: Richmond, Scott

RHP Scott Richmond was re-signed to a minor-league contract but not invited to major-league spring training. In 20 starts with Triple-A Round Rock last season, Richmond went 6-7 with a 5.91 ERA. The 34-year-old pitched in 36 games, making 29 starts, over four seasons with the Blue Jays from 2008-12, going 9-14 with a 5.27 ERA.

Texas Rangers: Kouzmanoff, Kevin

3B Kevin Kouzmanoff was scratched from an intrasquad game Monday because of a sore back. Kouzmanoff, in spring training as a non-roster player, hit 23 home runs for the San Diego Padres in 2008 but has not played in the major leagues since 2011 when he batted a combined .235 with seven homers in 73 games with the Oakland Athletics and Colorado Rockies.

Texas Rangers: Rios, Alex

OF Alex Rios returned to workouts Monday after sitting out two days because of toe soreness. Rios has had toe problems since his days playing for the Toronto Blue Jays from 2004-09 on the Rogers Centre artificial surface. Rios has been durability despite the discomfort, averaging 151 games a year in the four full seasons since being claimed by the Chicago White Sox off waivers from the Blue Jays.

Texas Rangers: Soto, Geovany

C Geovany Soto underwent surgery Saturday to remove the trigonum bone in his left foot but is expected to be ready for Opening Day. Doctors removed the bone because it was putting pressure on the flexor tendon. Soto is expected to miss three weeks. He will be the Rangers' primary catcher this season following the offseason departure of C A.J. Pierzynski to the Boston Red Sox in free agency.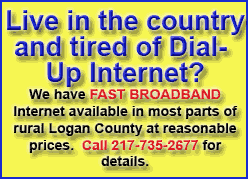 Texas Rangers: Profar, Jurickson

2B Jurickson Profar still has not been cleared to throw after reporting to spring training with a case of right shoulder tendinitis. However, Profar did begin swinging a bat Friday and is optimistic about being ready for the opener.

Texas Rangers: Harrison, Matt

LHP Matt Harrison (stiff back) returned to Dallas on Feb. 24 to be examined by a spine specialist, Dr. Drew Dossett, who performed both of Harrison's back procedures last year. Dossett gave Harrison the go ahead to return to his throwing program Feb. 27.

Harrison, 28, had back issues last April after just two starts and ended up having a herniated disk repaired at the end of the month. He missed the remainder of the season after going 0-2 with an 8.44 ERA. Harrison subsequently had a rib surgically removed in September in an effort to alleviate thoracic outlet syndrome.

Los Angeles Angels: Lindsey, Taylor

2B Taylor Lindsey has developed into the Angels' consensus top prospect since being selected in the first round of the 2010 draft. Manager Mike Scioscia said there is no doubt the 22-year-old is a future major league starter. It is just a matter of figuring out how soon he will be ready and whether that affords the Angels the opportunity to unload incumbent 2B Howie Kendrick. Lindsey, 22, batted .274/.339/.441 with 17 homers and 56 RBIs in 134 games for Double-A Arkansas last year.

Los Angeles Angels: Burnett, Sean

LHP Sean Burnett (left elbow surgery in August 2013) expects to be ready for Opening Day. He could resume throwing off a mound in the first week of March.

New York Mets: Davis, Ike

1B Ike Davis told the New York Post on Feb. 23 that he hid an oblique injury from the team last year, but he downplayed the story on Feb. 24.

Davis said he did not tell the Mets about the injury because he did not want them to think it was an excuse for being sent to Triple-A Las Vegas. Davis was hitting .161 when the Mets demoted him in early June.

"I thought about saying, 'Hey, I would like to take a couple of weeks off, because I'm not feeling great,' " Davis said. "But then the timing was bad and it was when I was getting sent down. It would have been a great time, but it looks bad and I just can't say that. ... It makes me look like a baby. It looks like I'm whining about how I (stunk). I was terrible. Now it's over."

Davis changed his tune Feb. 24, angrily downplaying the story to reporters, including the Post writer.

Washington Nationals: Mattheus, Ryan

RHP Ryan Mattheus underwent an MRI exam Feb. 24 to determine the severity of a chest injury he sustained, according to MLB.com. The results weren't immediately known. Team doctors told Mattheus they believe he has irritation in a joint on the inside of his right pectoral muscle. Mattheus initially felt pain in his chest after recently throwing a bullpen session. The team then shut him down from throwing.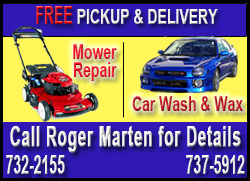 New York Yankees: Gardner, Brett

OF Brett Gardner officially signed a four-year contract extension with the Yankees on Feb. 24. The team did not announce the financial terms, but multiple media outlets reported the deal was worth $52 million. Gardner's new deal begins in 2015, and it buys out the first four years of his free agent eligibility. It also includes a fifth-year club option for $12.5 million, according to the YES Network.

Gardner, 30, had a batting line of .273/.344/.416 with 33 doubles, an American League-best 10 triples, eight home runs, 52 RBIs, 81 runs and 24 stolen bases in 2013. He has played center field, but with the signing off Jacoby Ellsbury, he will move back to left field.

New York Yankees: Rodriguez, Alex

3B Alex Rodriguez if no longer on the outs with his union. Tony Clark, executive director of the Major League Baseball Players Association, said he expects Rodriguez to be back on the playing field next year when A-Rod comes off his season-long ban. Clark does not expect any retribution against Rodriguez from players who were reportedly angered that he filed a lawsuit against the union. "Alex is a member of the players' association," Clark said at the Yankees' spring training facility in Tampa, Fla., on Feb. 24.

Baltimore Orioles: Cruz, Nelson

OF Nelson Cruz finalized a one-year, $8 million contract with the Orioles on Feb. 24. Cruz reportedly can earn up to an additional $750,000 in incentives. Cruz had a batting line of .266/.327/.506 with 27 home runs and 76 RBIs last season with the Texas Rangers before serving a 50-game suspension related to the Biogenesis scandal. Over nine seasons, Cruz has a .268 batting average with 157 homers and 489 RBIs. Cruz cost himself millions of dollars as he rejected the Rangers' $14.1 million qualifying offer earlier this offseason. He was rumored to be seeking a long-term contract for $75 million.

Baltimore Orioles: Jones, Chris

LHP Chris Jones was designated for assignment by the Orioles on Feb. 24 to clear a spot on the 40-man roster for newly signed OF Nelson Cruz. He was just added to the 40-man roster after last season. Jones, 25, went 4-4 with two saves and a 2.85 ERA in a combined 36 games (two starts) for Double-A Bowie and Triple-A Norfolk last year. He was acquired in an April 2013 trade that sent RHP Luis Ayala to Atlanta.

Pittsburgh Pirates: Morel, Brent

INF Brent Morel, designated for assignment by the Blue Jays on Feb. 21, was claimed off waivers by the Pirates three days later. Morel, 26, spent most of 2013 with Triple-A Charlotte in the Chicago White Sox's organization. In 194 career major league games, he has a .229 average with 13 home runs and 54 RBIs.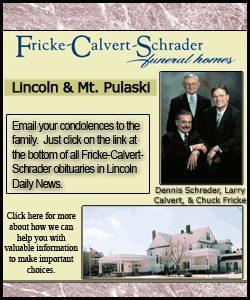 Boston Red Sox: Capuano, Chris

LHP Chris Capuano signed a free agent deal with the Red Sox on Feb. 22, and he will compete for a bullpen job this spring. Capuano, 35, went 4-7 with a 4.26 ERA in 24 games (20 starts) for the Dodgers last year. In nine major league seasons, including time with the Diamondbacks, Brewers, Mets and Dodgers, Capuano is 73-83 with a 4.27 ERA in 238 games (209 starts).

Boston Red Sox: Dempster, Ryan

RHP Ryan Dempster was officially placed on the restricted list by the Red Sox on Feb. 22. Dempster stopped short of declaring himself to be retired. But in a surprise announcement Feb. 16, the Red Sox veteran starter said he would give up $13.25 million and sit out the season because of lingering neck and groin injuries and family concerns.

Pittsburgh Pirates: d'Arnaud, Chase

INF Chase d'Arnaud, 27, was designated for assignment by the Pirates on Feb. 24 to clear a spot on the 40-man roster for newly acquired INF Brent Morel. After opening last season on the major league disabled list as he recovered from left thumb surgery, d'Arnaud spent the entire season in the minors, hitting .231/.287/.346 with four homers, 21 RBIs and 19 stolen bases in 67 games for three teams in the Pittsburgh farm system. He appeared in a total of 56 games for Pittsburgh in 2011 and 2012, hitting .208/.232/.275 with no homers, one RBI and 13 steals.

[© 2014 Thomson Reuters. All rights reserved.]
Copyright 2014 Reuters. All rights reserved. This material may not be published, broadcast, rewritten or redistributed.