Voter registration and grace period registration and voting for the March 18 general election

Send a link to a friend Share
[February 26, 2014] The following notice on grace period registration and voting is provided by the county clerk's office: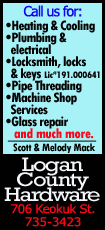 (Copy)

N O T I C E

VOTER REGISTRATION AND GRACE PERIOD REGISTRATION AND VOTING

FOR THE MARCH 18, 2014 GENERAL ELECTION

Pursuant to Article 4 of the Illinois Election Code, Grace Period Voter Registration and Voting will be offered from Wednesday, February 19, 2014 through Saturday, March 15, 2014 in the Office of the County Clerk. Grace Period Registration allows a resident to register to vote and or change their name or address beyond the close of registration. The registrant must provide two forms of identification with at least one form showing a current residence address. Individuals registered during Grace Period Voting may only vote at the time of their registration in the Office of the County Clerk and are not eligible to cast a ballot at their polling place on Election Day. The Office of the County Clerk is open from 8:30 a.m. to 4:30 p.m. Monday through Friday.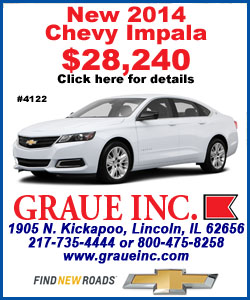 For more information, please call our Election Department at (217) 732-4148.
/s/ Sally J. Litterly,
Logan County Clerk
Election Authority
[Text copied from file received]