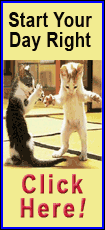 In a sign of reluctance to ease policy further, Koji Ishida said the Bank of Japan (BOJ) should be careful in its economic assessment because data in the first half of fiscal 2014 will be more volatile due to the tax hike itself, suggesting the central bank will not be easily swayed by a temporary slowdown.

Ishida's comments, which are in line with the BOJ's standard assessment, may weaken speculation that the central bank will offer additional stimulus this year due to doubts about the economy after the sales tax increase.

"We cannot avoid the negative impact that the tax increase will have on real household incomes," Ishida said in a speech to business leaders in Saitama, north of Tokyo.

"However, government stimulus is a supporting factor and I expect exports and capital expenditure to expand."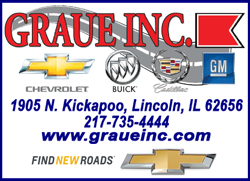 The BOJ last week maintained its pledge of increasing base money, its key monetary policy gauge, at an annual pace of 60-70 trillion yen ($589-$687 billion).

The BOJ has stood pat on policy since launching an intense burst of stimulus last April, when it pledged to accelerate inflation to 2 percent in roughly two years via aggressive asset purchases in a country mired in deflation for 15 years.

The government will increase the sales tax in April to 8 percent from 5 percent, and consumers have been buying cars, homes and durable goods before the increase, with growth in other consumer spending also driving industrial production.

The debate about the economic outlook after the sales tax hike comes at an awkward time for Prime Minister Shinzo Abe as investors start to worry that his reform agenda will not be ambitious enough to increase growth over the long term.

If consumer spending were to rise more than expected before the tax increase, it could magnify the contraction in growth immediately afterwards, Ishida said on Wednesday.
Still, Ishida was confident that growth would continue as a positive economic cycle where gains in output fuel higher wages and spending remains intact.

Exports will become a driver of economic growth as renewed strength in advanced economies supports some emerging markets, Ishida said.

However, emerging markets still pose some risks to the global economy and the BOJ needs to monitor whether Japan's exports do indeed gain more momentum, he said.

Ishida's views on exports may seem optimistic after Japan suffered a record trade deficit in January as a weak yen pushed up the cost of imports and failed to substantially raise exports.

Exports are likely to increase this year, but some economists worry that a shift of production overseas means Japanese exports are not the engine of growth that they once were.

Ishida also said that he saw a strong chance that Japan's consumer prices will increase enough to reach the BOJ's 2 percent inflation target from the second half of fiscal 2014 to fiscal 2015.

BOJ Governor Haruhiko Kuroda, who appeared in parliament on Wednesday, also expressed confidence that prices are heading for the central bank's inflation target.
(Editing by Eric Meijer)
[© 2014 Thomson Reuters. All rights reserved.]
Copyright 2014 Reuters. All rights reserved. This material may not be published, broadcast, rewritten or redistributed.