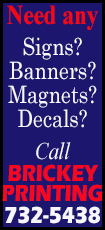 Shares of the company, which reported quarterly results on Monday, fell as much as 15 percent in early trade on Tuesday.

Analysts and investors had expected the company to address concerns that the drug, once seen as a potential blockbuster, has not lived up to expectations after 18 months on the market.

Qsymia was the first diet pill to launch in the United States in more than a decade.

But both doctors and patients have shown reluctance to embrace it and other diet pills, including Arena Pharmaceuticals Inc's Belviq, because of the long history of safety concerns surrounding diet treatments.

In Qsymia's case, side-effects can include a rise in heart rate, suicidal thoughts, eye problems, and a higher propensity for women to give birth to children with defects.

Analysts said on Tuesday that Vivus, with its limited sales force, needed a partner to ensure the drug's success.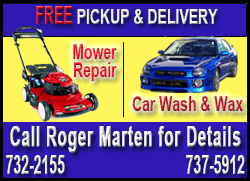 "(But) while management's dialogue on the (earnings) call stated that it is 'open' to signing an agreement, we did not get the sense that an announcement on this front will occur soon," J.P. Morgan analyst Cory Kasimov said.

Kasimov downgraded the stock to "neutral" from "overweight".

Vivus is negotiating from a position of weakness due to "flattish" prescription trends for Qsymia in spite of discount programs, BofA Merrill analysts said.

They cut their rating on the stock to "underperform" from "neutral" and slashed their peak sales estimate for the drug to $1 billion in 2021 from $1.8 billion.

"Fourth-quarter results of $7.7 million in Qsymia sales were disappointing in our view and illustrate the limited reach of Vivus' 150 rep sales force," the analysts said.
Vivus blamed "seasonality" for weighing on Qsymia sales in November and December.
"We knew (the Qsymia) launch wouldn't be easy, but disappointment still stems from the fact that after 5 full quarters, a drug that is indicated for over a 100 million people in the United States has yet to eclipse $10 million in quarterly sales," Kasimov said.
Jefferies & Co analysts, reiterating their "underperform" rating, cut their price target to $2 from $5, citing a lack of clarity on partnerships and evidence of an improved strategy following a proxy battle last summer.

Dissident shareholder First Manhattan Co won an acrimonious proxy fight last July and succeeded in appointing a new CEO, Tony Zook, after accusing the drugmaker's previous management of having bungled the launch of the pill.

Vivus reported total revenue of $44.1 million in the fourth quarter, up from $2 million a year earlier, due mostly to $34.8 million in license revenue from Auxilium Pharmaceuticals Inc and Sanofi SA, which have licensed its erectile dysfunction drug.

(Reporting by Natalie Grover in Bangalore; Editing by Sriraj Kalluvila)
[© 2014 Thomson Reuters. All rights reserved.]
Copyright 2014 Reuters. All rights reserved. This material may not be published, broadcast, rewritten or redistributed.