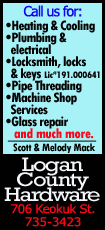 Nineteen projects received amounts ranging from nearly $1,000 to more than $73,000. Ten grants went to Southern Illinois University School of Medicine and the remaining nine to projects that enhance education, research, technology and patient care throughout Memorial Health System.

Since 1984, the foundation has distributed an estimated $7.5 million in health-related grants. The deadline for the next round of grant applications is Nov. 1.

"These grant applications are outstanding initiatives that will help advance patient care, education and clinical research that will benefit the people and communities we serve," said Elena Kezelis, the foundation's executive director.

The grant recipients are:
SIU School of Medicine/Memorial Health System: $73,340 to buy two lifelike human simulators for the SIU surgical skills lab in the Memorial Center for Learning and Innovation.

Mental Health Centers of Central Illinois: $70,780 to expand integrated depression care in primary care to the Springfield physician clinic locations of Memorial Physician Services. A previous foundation grant helped to embed therapists in Memorial Physician Services' locations in Petersburg and Lincoln.

SIU School of Medicine Urology Department: $58,900 to fund a pilot study of biomarkers and their response to platinum-based chemotherapy as a prelude to developing personalized treatment options for patients with bladder, ovarian, fallopian tube and peritoneal cancer.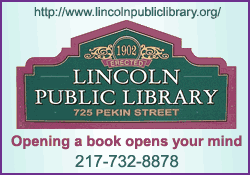 SIU School of Medicine Department of Plastic Surgery: $39,476 to study the quality of life after discharge for patients from Memorial Medical Center's Regional Burn Center and their use of mobile applications.

SIU School of Medicine Internal Medicine Department: $31,826 to study the management of chronic non-cancer pain. Funding will provide for the development of educational videos, tablet acquisition, survey development and analysis, and conduct of group sessions.

SIU School of Medicine: $30,685 to fund a randomized clinical trial using a prophylactic antiviral drug for burn patients with herpes simplex virus, which can complicate burn recovery via infection, delayed wound healing, pain and scarring.

SIU School of Medicine Department of Plastic Surgery: $27,937 to continue advancements in tissue engineering by developing a novel hair follicle stem cell transplant system for individuals who suffer from male pattern baldness.

Memorial Medical Center's Infection Prevention and Control Department: $21,840 to implement digital wound photography and provide team members with an efficient and objective wound assessment. It will decrease nursing resources and supplies currently used to change dressings multiple times for each health care provider to visualize the wound.

Memorial Center for Learning and Innovation: $17,105 to support needs in the new facility scheduled to open in early 2015.

SIU School of Medicine: $16,762 to help fund a randomized, controlled international clinical trial of 400 patients (six sites in the United States and Canada, including SIU) who undergo carpal tunnel surgery.

SIU School of Medicine: $16,740 to fund a study to compare the effectiveness of treatment-as-usual models with a living-well public health strategy that uses weekly in-home caseworker visits in the management of mental health patients between 18 and 55 years old who have had two or more emergency room visits within six months for psychiatric complaints.
SIU School of Medicine Department of Vascular Surgery: $15,367 to conduct a pilot study of 20 patients undergoing total knee arthroplasty in order to evaluate changes in calf muscle pump function.

Memorial Medical Center's Nursing Administration: $8,350 to fund an all-day conference for Memorial nursing team members about medical-surgical nursing and management of changing patient conditions and bedside emergencies.

Memorial Medical Center's Nursing Operations: $8,350 to fund a one-day comprehensive critical care conference for registered nurses and other professional colleagues to share evidence-based practices in critical care units at Memorial.

Memorial Medical Center's Social Services/Case Management Department: $7,500 to host a summit to encourage new relationships between local agencies and physician offices, to encourage development of new services to fill community gaps, and to streamline and demystify the referral processes. Memorial and the Sangamon County Medical Society intend to convene this summit annually.

SIU School of Medicine Department of Plastic Surgery: $2,251 to buy a device for use in conjunction with fat-grafting surgery to provide a safe and effective alternative for breast construction in appropriate patients.

Memorial Medical Center's Nursing Research Council: $2,205 to provide funding for the 2014 Nursing Research Council conference titled "Celebrating 20 Years of Nursing Excellence: A Tapestry of Research."

Memorial Medical Center's Food and Nutrition Department: $2,128 to purchase three iPads for inpatient registered dietitians to improve bedside nutrition services.

Memorial Medical Center's Division of Nursing: $999 to certify critical care and progressive care nurses through The American Association of Critical Care Nurses.
The Memorial Medical Center Foundation secures financial support and awards grants for health-related services that benefit people served by Memorial Health System, its affiliates and other not-for-profit community organizations.
The foundation makes grants only to central Illinois organizations with 501(c)(3) classifications in communities served by Memorial Health System. Grants are not awarded to individuals.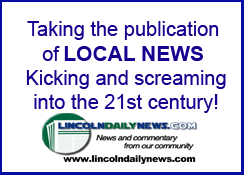 For more information about the foundation's programs and services or its grant application process, call 217-788-4700. Information and grant applications also are available on the foundation's website at MemorialMedicalFoundation.com.
The foundation's officers are Bridget L. Lamont, chair; Rob Pietroburgo, vice chair; Ann Coombe, secretary; Gary D. Neubauer, treasurer; Robert W. Kay, assistant treasurer; and Edgar J. Curtis, president.
Other board members are R. Lee Allen, Geri Lynn Arrindell, Virginia Conlee, Dr. David L. Griffen, Jennifer Isringhausen, Cherrilyn Mayfield, J. William Roberts, Henry Dale Smith Jr., Val Yazell and Dr. Donald H. Yurdin.
[Text from file received from Memorial Health System]