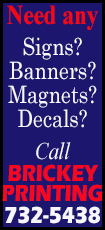 Hours after Sabres general manager Tim Murray said he was attempting to trade his star before the trade deadline, Miller made 36 saves to lead Buffalo to an improbable 3-2 win over the Carolina Hurricanes on Tuesday.

The Sabres were outshot 31-10 through 45 minutes and 38-18 overall. Miller also collected two assists in the win.

"I wasn't really getting too far ahead or thinking about that kind of stuff," Miller said. "The best thing I can do is just continue to play my game and try to play at a high level and prepare. Either way, I'm helping the Sabres, or if they feel like it's an opportunity to trade me, I need to help somebody else."

Sabres interim coach Ted Nolan had high praise after watching his goalie steal two points for his team.

"It just shows what kind of goaltender we have in Ryan Miller, and how important goaltending is," Nolan said. "I don't think we had too much reason to say we were a better team tonight outside of Ryan Miller stealing that game for us."

Miller is in the last year of his contract and is set to become an unrestricted free agent this summer. That makes it likely he'll be on his way out of Buffalo with the Sabres (16-34-8) in last place in the NHL.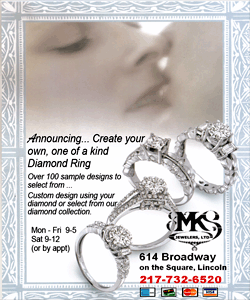 Murray said before the game that a trade would likely be best for both the Sabres and the veteran goaltender. Miller has a save percentage of .923 this season.

"It's tough to kind of correlate seeing what they're going to do and what they can do, and what I might need to do for my career," Miller said. "I don't want to close anything off right now, but I know they're kind of looking around for an opportunity. I think that's probably the best for everybody."

Despite the disparity in shots and offensive chances, the Sabres rallied against the Hurricanes (26-23-9) with a late goal from defenseman Christian Ehrhoff, who scored twice on the evening. Ehrhoff netted the game-winner with 43.4 seconds remaining.

Ehrhoff put forth a terrific effort on the winning goal. The defenseman skated into the Carolina zone and around the net before putting the puck in the crease. It deflected off a Carolina defenseman and into the Hurricanes net to give Buffalo a late 3-2 lead.

"Sometimes the hockey gods are good to you," Ehrhoff said. "I had Marcus (Foligno) on the back door there and just got a lucky bounce in and obviously it was a big goal in the last minute."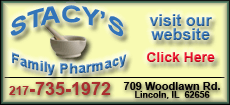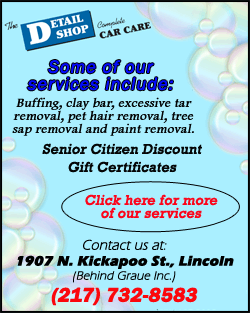 Ehrhoff also scored in the second period for Buffalo, and center Tyler Ennis scored in the third.

"(Miller) was 99 percent of that one," Ennis said. "We've gotta tip our hat to the guys that competed. We battled and got the win but Miller pretty much got us that one."

Right winger Alexander Semin and center Eric Staal scored for the Hurricanes, who were disappointed to come up short after having the upper hand throughout most of the game.

"Definitely it's big," defenseman Jiri Tlusty said. "We are kind of giving away points and it's not good. We have to make sure we're playing 60 minutes right and finish the game. It would be a big one point and you never know what's going to happen in overtime but it would be a big point for us to even grab the tie. We just have to find a way."

Cam Ward, making his first start since Dec. 31 due to a lower-body injury, made 15 saves.

"I'm sure he probably would like to have a couple of those shots back because we had a solid game there," Carolina coach Kirk Muller said.

Semin tied the game at 2 on a pretty wrist shot from the high slot with four minutes remaining. Semin beat Miller on the goalie's glove side.

Ennis made it 2-1 with 7:43 remaining with a sprawling effort. After two Sabres shots were stopped by Ward, the puck came to a standstill inches from the goal line. Ennis came diving in from the left side of the ice and pushed the puck into the net for his 14th goal of the season.

Staal tied the game at 1 on a low wrist shot with 3:08 remaining in the second period. It was Staal's 15th goal of the season.

Ehrhoff opened the scoring 5:54 into the second period with a blast from the point on the power play. Ehrhoff's shot appeared to deflect off a player in front of the Carolina net and had just enough pace to trickle past the goal line.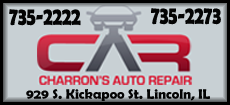 NOTES: Prior to the game, Sabres GM Tim Murray had this to say about Miller: "The route we're looking at is to get value for him, to put him in a position to succeed," Murry said. "Our goal right now, I think on both sides, is to pursue a proper trade." ... This game, which was the first NHL game since the end of the Winter Olympics, was rescheduled from Jan. 7 due to a snowstorm. Four games are scheduled for Wednesday and there are 12 games around the league Friday. ... D Mike Komisarek, C Elias Lindholm and G Justin Peters were scratched for the Hurricanes. ... D Henrik Tallinder and C Zenon Konopka were scratched for the Sabres. ... This was the second of three meetings between the two teams this season. The final meeting will take place March 13 at Carolina.
[© 2014 Thomson Reuters. All rights reserved.]
Copyright 2014 Reuters. All rights reserved. This material may not be published, broadcast, rewritten or redistributed.