Australia's Qantas cuts 5,000 jobs, sheds aircraft after hefty loss
Send a link to a friend Share
[February 27, 2014] By Jane Wardell and Lincoln Feast
SYDNEY (Reuters) - Australian carrier Qantas Airways Ltd <QAN.AX> plans to cut 15 percent of its workforce, sell older jets and reduce capital spending after reporting a first-half loss amid growing competition in both international and domestic operations.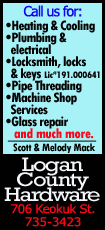 The deep cuts are part of Qantas' plans to slash costs by A$2 billion ($1.8 billion) over the next three years - a bid by the airline to convince the federal government and investors it is worthy of the state assistance it says it needs.

Qantas, known as the 'Flying Kangaroo', is seeking a government debt guarantee to give it access to cheaper capital. Battered by high fuel costs and a strong Australian dollar, its credit rating was relegated to junk status last year amid a price war with arch-rival Virgin Australia Holdings <VAH.AX>.

Shares in Qantas, down a quarter over the past year, fell 7 percent after the Sydney stock market opened. "For us the composition is worse than expected, the leakage out of the international business is really surprising and we think that Qantas will find it very hard to articulate how it plans to stop this," said Peter Esho, chief market analyst at Invast Financial Services.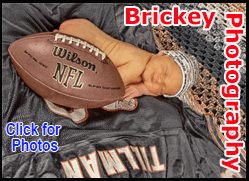 The underlying loss before tax of A$252 million ($226 million) was in line with the A$250 million to A$300 million loss the airline warned last month it would report for the six months ended December 31. In the same period a year earlier, Qantas made a profit of A$220 million profit.

"It's clear that the market Qantas operates in has changed, with structural economic shifts exacerbated by an uneven playing field in Australian aviation policy," Chief Executive Alan Joyce said in a statement.

Qantas claims Virgin's access to foreign funding, via its major shareholders Gulf carrier Etihad, Singapore Airlines <SIAL.SI> and Air New Zealand <AIR.NZ>, has put Virgin at an advantage.

Of the 5,000 jobs to go, 1,500 were management and non-operational roles, the airline said.
Joyce said Qantas would defer receipt of the final three Boeing <BA.N> 787 Dreamliner jets it ordered for budget arm Jetstar, as well as the eight remaining Airbus <AIR.PA> A380s it has on order. The moves are part of a plan to either defer or sell a total of 50 aircraft.
The airline also said it has agreed to sell a lease it owns at Brisbane airport, raising A$112 million in cash.

Prime Minister Tony Abbott said earlier this week it was in Australia's interests for Qantas to "survive and to flourish" as a major employer for the country.

"This government will do what it can to give it a level playing field," Abbott said in parliament, adding that the airline needed "to put its own house in order".

The government is drafting changes to the Qantas Sale Act to lift the current 49 percent foreign ownership limit as well as alter restrictions on smaller shareholdings for foreign airlines. ($1 = 1.1159 Australian dollars)

(Reporting by Jane Wardell and Lincoln Feast; Editing by Kenneth Maxwell)
[© 2014 Thomson Reuters. All rights reserved.]
Copyright 2014 Reuters. All rights reserved. This material may not be published, broadcast, rewritten or redistributed.