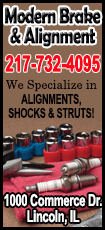 1B Edwin Encarnacion had season-ending surgery to clean out the cartilage on his left wrist last Sept. 19 said he does not expect it to be an issue in 2014. "I feel ready and ready to go," Encarnacion said. "It took almost seven weeks to be 100 percent. I didn't want to hurry my plan to recover, so I took my time to make sure it would be ready." He has had previous problems with the wrist and after the 2009 season had a large bone spur shaved off his hamate bone. He missed two months during the season with a fractured left wrist. "This time it (wasn't) a big surgery," Encarnacion said. "It was something for clean up, so I know I'm going to be all right. I knew before I came here, I knew I was ready to go, because I was hitting batting practice in the Dominican. I hit a couple of live BPs and my swing looked great. I'm not worried. I know I'm going to be all right."

-----------------------------------------------

MLB Note - Toronto Blue Jays Lawrie, Brett

3B Brett Lawrie worked on his flexibility during the winter in the hopes that hot yoga and hip stretching will help him get through 2014 without injury. The 24-year-old started 2013 on the disabled with a strained right oblique suffered during in an exhibition game with Team Canada to prepare for the World Baseball Classic. Next he went on the disabled list with a sprained left ankle. Lawrie is an all-out player but that can take a toll playing on the artificial turf at Rogers Centre and it might have hampered his return to form from injury. "That was tough for me," he said. "I'm trying to find a way to get it done, trying to help my teammates. But at the same time, I know I'm not at the top of my game where I need to be. I'm trying to find the balance between that and trying to slow everything down and not trying to press on it, it's tough. It starts to wear on your body a little differently. ... Once that starts, it makes my body just a little bit off. I've been working on a lot of flexibility and just trying to stay loose. That's the thing. My body's already wound tight enough as it is."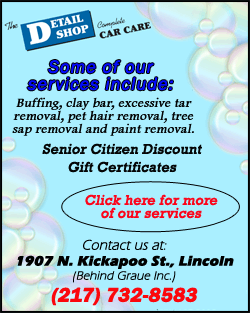 -----------------------------------------------

MLB Note - Toronto Blue Jays Kawasaki, Munenori

INF Munenori Kawasaki, who is on a minor league contract, spent some time in left field during an intrasquad game and he likely will see some more time there during spring training to increase his versatility. "If he can do it, it just makes his opportunities better on the team," Blue Jays manager John Gibbons said. "He's a good athlete, he can play out there. You'll see him out there a bit. How often? I'm not sure."

-----------------------------------------------

MLB Note - Baltimore Orioles Machado, Manny

3B Manny Machado has participated in light baseball workouts early in camp. The breakout star ended 2013 with a leg injury and underwent a procedure on the right knee. The Orioles will take their time with the 21-year-old, who will be re-examined March 18, the Baltimore Sun reported. He is more likely to debut later in April than on Opening Day.

-----------------------------------------------

MLB Note - Baltimore Orioles Casilla, Alexi

INF Alexi Casilla left a Feb. 25 workout with tightness in his right hamstring. The non-roster invitee, who is battling for a reserve infield spot and some possible playing time at second base, anticipated that he might return within three days.

-----------------------------------------------

MLB Note - Baltimore Orioles Matusz, Brian

LHP Brian Matusz was given the ball to start the club's first intrasquad game, but barring an injury to another pitcher or some eye-popping performances from Matusz, he seems destined for the bullpen. Once a starter after being drafted fourth overall in 2008, Matusz worked exclusively in relief in 2013, going 2-1 with a 3.53 ERA. In particular, he is key against the American League East's top left-handed hitters, holding lefties to a .165 average last season.

-----------------------------------------------

MLB Note - Baltimore Orioles Hart, Josh

OF Josh Hart made headlines after he was assigned a paper on Hall of Famer Frank Robinson. Manager Buck Showalter said he thought Hart was better for learning about one of the greatest Orioles and that it was not a means of punishment. Hart, 19, was a supplemental first-round pick last June and is considered a multi-tool center field prospect. He appeared in 36 games between the Gulf Coast and short-season Class A leagues in 2013.

-----------------------------------------------

MLB Note - Baltimore Orioles Hobgood, Matt

RHP Matt Hobgood will work as a reliever again in 2014 after the club saw progress in the former first-rounder in 2013. Hobgood, the fifth overall pick in the 2009 draft, worked exclusively in relief last season, pitching 93 2/3 innings in 33 appearances between two Class A stops. He could start 2014 with Double-A Bowie.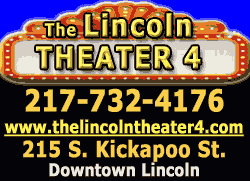 -----------------------------------------------

MLB Note - New York Yankees Gardner, Brett

LF Brett Gardner possibly was going to be traded over the winter after the Yankees signed Jacoby Ellsbury to man center field for the next seven seasons. However, the Yankees also have made a long-term financial commitment to the speedy Gardner, who signed a four-year contract extension worth $52 million on Sept. 23. "I don't want to be anywhere else," Gardner said. "When they signed Jacoby, definitely when your name gets thrown out in the trade rumors and all that, it's kind of annoying, really. I didn't want to get traded. I don't want to go anywhere else. I let them know that and we were able to get this done."

-----------------------------------------------

MLB Note - New York Yankees Suzuki, Ichiro

OF Ichiro Suzuki appears to be facing a reserve role for the first time in his Hall of Fame career after the Yankees signed OF Carlos Beltran and OF Jacoby Ellsbury as free agents, with OF Alfonso Soriano expected to see plenty of time as the designated hitter. "We signed a number of outfielders but things have a way of working out in spring training," manager Joe Girardi said. "Exactly how (Ichiro) fits in, I can't tell you. My job is to keep everyone fresh, health and contributing."

-----------------------------------------------

[to top of second column]
MLB Note - New York Yankees Teixeira, Mark

1B Mark Teixeira knows he and LHP CC Sabathia will need to assume much of the leadership void when SS Derek Jeter joins his other longtime Yankees teammates in retirement after this season. "If I had a question or I wanted to see how things were done, I looked at Andy (Pettitte), Mo (Rivera), Derek and Jorge (Posada)," Teixeira told the New York Daily News. "Those guys had been here the longest and they had won the most ... CC and I won't be here for another 10 years, but there might be a young guy in here that will be. We can help bridge the gap to the next great young Yankees player. Hopefully he comes here in the next year or two."

-----------------------------------------------

MLB Note - New York Yankees Bailey, Andrew

RHP Andrew Bailey isn't likely to pitch for the Yankees until the summer of 2014 at the earliest following shoulder surgery, but the 2009 AL Rookie of the Year signed a minor league deal with an option for 2015 with New York on Feb. 23 with the idea that the former All-Star closer can help the Bombers' bullpen at some point this season. "Still a long road, but I'm in a great spot, with a great opportunity, with a great organization that knows what's ahead and is willing to walk that road with me," Bailey said. "It's just nice to be affiliated again with a baseball environment. The offseason is frustrating; you have surgery, don't really know where you're going to end up, if you're ever going to play again, all this stuff. To have this opportunity afforded to me is something I'm not going to take lightly, and work to get back."

-----------------------------------------------

MLB Note - Baltimore Orioles Berry, Quintin

OF Quintin Berry (back spasms) was sidelined for a few days in late February and underwent an MRI. He was expected to return by March 3.

-----------------------------------------------

MLB Note - Los Angeles Angels Hamilton, Josh

OF Josh Hamilton likely will be sidelined at least two weeks due to a strained left calf. Hamilton was on crutches Feb. 25 when he left the clubhouse after suffering the injury earlier during a base-running drill. "It sucks. I felt really good swinging the bat," Hamilton said, according to the Los Angeles Times. "I'm not going to rush back. There's no reason to rush."

-----------------------------------------------

MLB Note - Los Angeles Angels Wilson, C.J.

LHP C.J. Wilson was hit by a line drive on the side of the head Feb. 25, and the bloodied pitcher was taken for a neurological exam. The team said tests showed no damage. "Everything is fine," Wilson tweeted, "except that pitch I threw."

-----------------------------------------------

MLB Note - Los Angeles Angels Trout, Mike

OF Mike Trout received a one-year, $1 million contract from the Angels on Feb. 26, and the player and the team hope to reach agreement on a long-term deal by the end of the spring.

The Los Angeles Times reported that a proposed extension would be for approximately six years and $150 million. With Trout under contract for the 2014 season, the Angels would be able to sign him to a new long-term contract and not have it count against their luxury tax until 2015.

The $1 million pre-arbitration salary tops the previous record of $900,000 received by Albert Pujols from the St. Louis Cardinals in 2003 and Ryan Howard from the Philadelphia Phillies in 2007.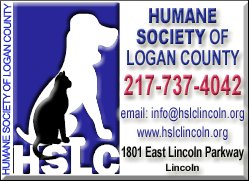 -----------------------------------------------

MLB Note - New York Mets Niese, Jon

LHP Jon Niese, projected as the Mets' Opening Day starter, is going to New York for tests on his sore pitching shoulder. Niese was bothered by discomfort during spring training in Port St. Lucie, Fla., and the team decided to send him for a precautionary MRI. Manager Terry Collins said Niese felt pain after a live batting practice session but cautioned that the problem could be in the triceps area and not the shoulder.

"I wanted to keep it quiet," Niese told ESPNNewYork.com. "It's just a precautionary thing to make sure it's not worse from last year. I just want peace of mind."

Last season, Niese spent from June 21 to Aug. 11 on the disabled list with a partial tear in his rotator cuff. He managed to make 24 starts in 2013, posting an 8-8 record with a 3.71 ERA and 105 strikeouts in 143 innings.

-----------------------------------------------

MLB Note - Chicago White Sox Cleto, Maikel

RHP Maikel Cleto was claimed off waivers by the White Sox from the Royals on Feb. 26. Cleto, 24, was claimed off waivers by the Royals from the Cardinals last June. In his only major league appearance of 2013, he gave up five runs in 2 1/3 innings for St. Louis. Overall for Triple-A Memphis and Triple-A Omaha last year, he went 3-5 with one save and a 5.52 ERA in 35 games (10 starts).

-----------------------------------------------

MLB Note - Chicago White Sox Elmore, Jake

INF Jake Elmore was designated for assignment by the White Sox on Feb. 26 to clear a spot on the 40-man roster for newly acquired RHP Maikel Cleto. Elmore, 26, played all nine positions for the Astros last season, when he hit .242/.313/.325 with two homers and six RBIs in 52 games. Chicago picked him up off waivers from Houston in November.

-----------------------------------------------
[© 2014 Thomson Reuters. All rights reserved.]
Copyright 2014 Reuters. All rights reserved. This material may not be published, broadcast, rewritten or redistributed.