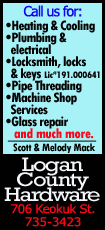 For the second time in two nights, the last-place Sabres came away with an improbable victory, topping the Boston Bruins 5-4 in overtime.

Right winger Matt D'Agostini scored the game-winner for Buffalo 22 seconds into overtime on a partial breakaway.

"It's always tough coming back from a break like that, but to come out with two straight wins here, and everyone knows what place we're in and our situation," D'Agostini said. "As long as we go out there and play hard and fight for wins, it'll be a happier feeling in here for the rest of the year."

One night earlier, goalie Ryan Miller made 36 saves to carry Buffalo to a 3-2 win over the Carolina Hurricanes.

D'Agostini caught Boston captain Zdeno Chara flat-footed on the winning goal. He raced past Chara on a partial breakaway and beat Bruins goalie Chad Johnson with a backhand deke.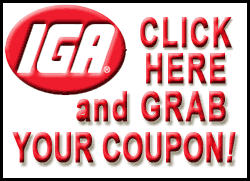 "Once I saw the puck go out, I could tell he didn't know I'd be coming up from behind him," D'Agostini said. "I think he just thought he had time to go back and retrieve the puck. I kind of just snuck up behind him. I heard their bench screaming. I tried a little sneak attack on him in there, so it was good that I got by him and snuck it through the pad."

"I think he was surprised," Bruins coach Claude Julien said of Chara. "I'm not sure; you're going to have to ask him. But definitely we should have had that puck."

D'Agostini's game-winner came after Sabres left winger Matt Moulson tied the score at 4 with 52.3 seconds remaining in regulation.

Center Zemgus Girgensons, defenseman Tyler Myers and center Brian Flynn also scored for the Sabres (17-34-8). Buffalo goalie Jhonas Enroth made 29 saves.

Moulson tied the game on a terrific effort in the final minute of regulation, with Enroth pulled for an extra attacker. After Moulson tried to feed left winger Ville Leino in the Boston crease, the puck deflected off Boston defenseman Johnny Boychuk and came back to Moulson, who fired the puck into the net for his 16th goal of the season.

"It was a game of momentum swings," D'Agostini said. "We had the early momentum after getting that lead. And then they tied it up. It's tough to not get that feeling of, 'It's the Boston Bruins, they're back in the game now.' But we kept playing. We defended. We got big saves from Jhonas, which is huge, and we ended up gutting one out."

Center Chris Kelly, defenseman Zdeno Chara and left wingers Brad Marchand and Milan Lucic scored for the Bruins (37-16-5), who erased a two-goal deficit in the second period only to falter late. Johnson had 21 saves.

[to top of second column]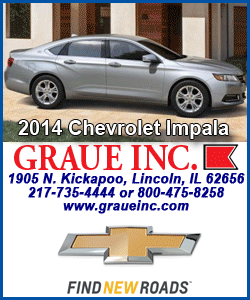 "You score four goals, you should win those kind of games, but we were definitely rusty defensively," Julien said. "The goals that we gave them are certainly not the way we normally give up goals. (We had) some loose gaps, two goals from just around the slot area where we should have had a guy closer to them, and we needed some timely saves and we didn't get them tonight."

Lucic ended a frantic sequence of events in the Buffalo end to give Boston a 4-3 lead midway through the third. After the Sabres turned away several chances from defenseman Torey Krug, Chara found Lucic open on the left point. With Enroth out of position due to Boston's pressure, Lucic hammered a slap shot into the top corner of the net for his 18th goal of the year.

The Sabres opened up a two-goal lead by scoring twice in a span of 2:45 in the second period, but the advantage didn't last long.

Myers put Buffalo on top 2-1 on the power play at 6:25 after burying a rebound opportunity to the right of the Boston net. Flynn made it 3-1 at 9:10 off a wrist shot in the slot.

The Bruins quickly came back, however, and picked up momentum following Flynn's goal. Girgensons took a hooking penalty moments after the Sabres went up 3-1, and Boston made Buffalo pay when Chara slammed home a loose puck in the crease at 11:01.

Marchand made it 3-3 before the period was over by beating Enroth with a wrist shot to the blocker side. Following a turnover by Buffalo enforcer John Scott -- who recently moved from forward to defense -- right winger Reilly Smith found Marchand in the slot, and Marchand buried his chance with 2:14 left in the second.


Girgensons opened the scoring 3:22 into the first period. Kelly tied it at 1 10:47 on a terrific wrist shot high to the glove side.

NOTES: C Tyler Ennis and C Zenon Konopka were scratched for the Sabres. Ennis played Tuesday in Buffalo's 3-2 win over the Carolina Hurricanes but was sore Wednesday. ... The Bruins scratched G Tuukka Rask, RW Jordan Caron and D Adam McQuaid. ... This was the fourth of five meetings between the two teams this season. The final meeting will take place on April 12 in Boston. The Bruins won two of the previous three meetings. The Sabres are the only team that Boston has never swept in a season series.
[© 2014 Thomson Reuters. All rights reserved.]
Copyright 2014 Reuters. All rights reserved. This material may not be published, broadcast, rewritten or redistributed.