Chicago not poised to go the way of Detroit -S&P
Send a link to a friend Share
[February 28, 2014] By Karen Pierog

CHICAGO, Feb 27 (Reuters) - Standard & Poor's Ratings Services posed the question on Thursday that has been lingering in the minds of many in Chicago: Will significant budget pressures put the city on the same path that led Detroit into bankruptcy?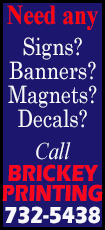 The answer, contained in a report by the credit rating agency, is no.

"We believe that Chicago's growing economy and taxing flexibility provide it with the resources to avoid a fate similar to Detroit's should it capitalize on this flexibility and remain on course," the report concluded.

S&P gave Detroit its lowest credit rating of D after the city defaulted on its general obligation bonds in October. Chicago's bond rating remains solidly investment grade at A-plus, albeit with a negative outlook.

Chicago also has strong and stable management, while Detroit, which is currently being run by a state-appointed emergency manager, has suffered from "very weak" management over the years, according to the report. Illinois' largest city, in contrast to Michigan's, has a strong economic profile.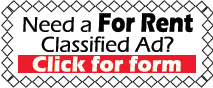 Both Midwest cities, however, are weak when it comes to outstanding debt and pension liabilities. Debt service as a percentage of total governmental spending was 12 percent in Chicago and 14 percent in Detroit in 2012, S&P noted.

Detroit's emergency manager has pegged the city's unfunded pension liability at $3.5 billion and is seeking cuts to retirement benefits in federal bankruptcy court. Chicago's four pension systems are only 35 percent funded and the city is facing a state-mandated $600 million pension payment increase.

[to top of second column]
How Chicago deals with the higher payment could have an impact on its debt profile and rating, S&P said.

"If Chicago substantially draws down its reserves in an effort to increase its pension payments in line with state mandates rather than raising taxes, it could lead to a downgrade," the report said.

S&P added that it believes "the magnitude of Chicago's budgetary issues does not put it in the same league as Detroit."
[© 2014 Thomson Reuters. All rights reserved.]
Copyright 2014 Reuters. All rights reserved. This material may not be published, broadcast, rewritten or redistributed.