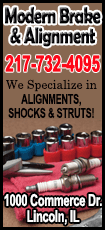 Behind a career-high 30 points from Sheehey, Indiana upset No. 20 Iowa 93-86 in Assembly Hall.

The Hoosiers (16-12, 6-9 Big Ten) defeated a ranked team in Assembly Hall for the third time this season. The Hawkeyes (19-9, 8-7) lost its third game in a row.

Indiana received a career-high 17 points from guard Stanford Robinson and 12 points from guard Evan Gordon.

"We really felt like it was going to be an important night for guys like Stanford Robinson, Evan Gordon and (forward) Jeremy Hollowell," Indiana coach Tom Crean said, "and low and behold, they did it."

Guard Roy Devyn Marble led the Hawkeyes with 20 points. Forward Aaron White added 19 points, and forward Melsahn Basabe scored 14.

For Sheehey, the night started with him being recognized for scoring 1,000 points, the 46th Hoosier to do so. He accepted a commemorative ball before the game, then went to work.

Sheehey scored six of Indiana's first eight points to keep the Hoosiers in the game after it looked as if they might get run out of the gym early. Late in the contest, he had a tip-in followed by a dunk with 1:35 to go that brought the crowd to its feet and gave Indiana an 82-73 lead, all but sealing the outcome.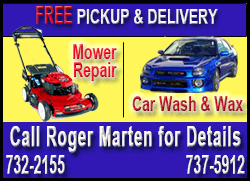 Sheehey made 13 of 20 shots from the floor overall.

"Will's performance -- just fantastic," Crean said. "What an unbelievably ironic thing to have his career high on his night he gets honored for his 1,000 points. Really, I thought he was going for 2,000 tonight considering he (topped) 1,000 a few weeks ago."

After the game, Sheehey was quick to give the credit to his teammates for his big night, saying they found him in transition.

Sheehey's momentum-swinging dunk in the closing minutes insured that Indiana would not blow a second-half lead. The Hoosiers have struggled to close out games this season, as they did Tuesday night when they lost to Wisconsin after squandering a 10-point lead.

After falling behind by as many as seven points early in the second half Thursday, the Hoosiers quickly clawed back, tying the game three times before retaking the lead for good on a three-point play by forward Devin Davis with 9:33 to go.

"Really proud of our players and the way they just kept taking punches and responding to it," Crean said. "From the beginning of the game to the second half, it was a game of runs, and we were right in the middle of it. I thought our response, our intent, our resiliency was excellent."

Sheehey hit a jumper with 8:16 to go to give Indiana a 71-68 lead. Sheehey added another jumper, and Robinson made a three-point play as the Hoosiers stretched the margin to 77-69 with 6:29 to play.

Iowa got within five before Sheehey made his late-game push. The Hawkeyes once more pulled within five with less than 10 seconds to go, but Gordon hit two free throws to ice the game.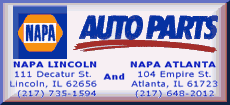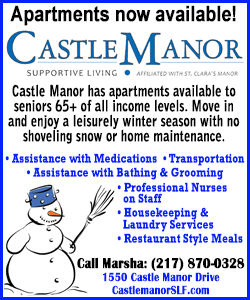 "It just gives our team confidence," Gordon said of the win. "They're one of the best teams in the country. For us to get that win under our belt, I think it's a big building block that we can move forward on."

Iowa coach Fran McCaffery expressed frustration with his performance. Despite limiting Indiana guard Yogi Ferrell to eight points, the Hawkeyes came up short.

"Defense wasn't great," McCaffery said. "You can't go on the road and turn it over 18 times and expect to win."

Iowa led 52-49 at intermission after a frantic first half of offensive basketball.

The speed allowed Indiana to get into transition frequently, leading to the Hoosiers piling up points.

"Good things happen when we run," Robinson said.

The Hawkeyes led or were tied with the Hoosiers until the 10:25 mark of the first half. After then getting behind by as many as eight points, the Hawkeyes retook the lead at the 1:16 mark on a dunk by White to make it 50-49.

Sheehey scored 19 points in the first 20 minutes, just three points shy of his previous career high.

It was a game of runs in the first half. Iowa raced out to a 10-2 lead, but Sheehey scored four points and Indiana tied it at 10-10. Iowa then went on a 7-0 run, and Indiana answered with its own 7-0 run to tie the game again.

"Bottom line is, when we get an opportunity to run, we think we're pretty good at that, too," Crean said.

Iowa played at a high pace in its last game, too, falling 95-89 to Minnesota on Tuesday.

"We're fine with the pace," McCaffery said. "We like to play at that pace, but clearly they played better tonight at that pace."

After a brief Iowa lead, Indiana tied the game at 23 on a 3-pointer from Ferrell.


Indiana took the lead for the first time at 25-23 when freshman forward Noah Vonleh made two free throws. The game would be tied two more times in the half.

Marble had 14 points at the break to lead the Hawkeyes.

NOTES: Iowa shot just 4-for-20 from 3-point range, while Indiana hit six of 15 shots from beyond the arc. ... Indiana's 49 points at the break and 93 points total were both season highs for Big Ten play. ... There were a total 35 turnovers between both teams ... Iowa scored 50 points in the paint. ... The Hoosiers play host to No. 22 Ohio State on Sunday. The Hawkeyes return home to play Purdue on Sunday
[© 2014 Thomson Reuters. All rights reserved.]
Copyright 2014 Reuters. All rights reserved. This material may not be published, broadcast, rewritten or redistributed.