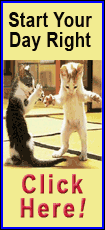 The Czech-born netminder put in a sensational performance through 65 minutes and the shootout as the Jets beat the Phoenix Coyotes 3-2 in the first post-Olympics test for both clubs.

Pavelec stopped 34 shots, including two highlight-reel saves on Phoenix right winger Radim Vrbata just over a minute into overtime and another on blue-liner Keith Yandle to give the Jets life.

Center Olli Jokinen's shootout goal, a deke that goalie Mike Smith couldn't handle, proved to be the winner for Winnipeg (29-26-6). Pavelec stopped three of four shooters, including center Mike Ribeiro on Phoenix's final attempt, to earn the extra point for the Coyotes (27-21-11).

Jets right winger Devin Setoguchi and Coyotes center Antoine Vermette traded goals earlier in the shootout.

"It's my job (to stop pucks)," Pavelec said, rather succinctly. "I'm back from the Olympics, just trying to stay in the blue (crease) and really not trying too hard -- just relax and be patient, that's what I was trying all game. I'm just happy we got the win."

Phoenix center Martin Hanzal whacked in his 15th goal of the year at 6:40 of the third period to knot the score at 2 while the Jets were a man short. Defenseman Oliver Ekman-Larsson, with his ninth goal of the year, also scored for the Coyotes.

Winnipeg forward Blake Wheeler, with his team-leading 23rd goal, and center Bryan Little, with his 19th, beat Smith, who finished with 27 saves.

The Jets are battling to grab one of two wild-card spots in the Western Conference, but challengers such as the Dallas Stars, Nashville Predators and Dallas Stars keep winning.

"It's not easy to win in this league, especially against teams like Phoenix," Pavelec said. "Before this game, we said there's 22 games left and we have to give it everything we've got. It's like 22 playoff games."

There is little doubt he will get the bulk of the work down the stretch for the Jets, and he knows he has to be better than he was during crunch time for the Czech Republic at the Winter Olympics.

The Czechs finished in sixth place, losing 5-2 to the United States in a quarterfinal game that didn't exactly feature Pavelec's finest work. He allowed the first four goals and was pulled midway through the second period.

The focus, he said, has clearly shifted back to performing at a much higher level for Winnipeg.

"I played four games (in Sochi) but didn't play well the last game -- the most important game," he said. "You have no choice. You have to come back here, try your best and help the team gets points. There's nothing I can do about (the Olympics) now. Of course we wanted a better result. We wanted a medal, but it is what it is. It's history right now."

[to top of second column]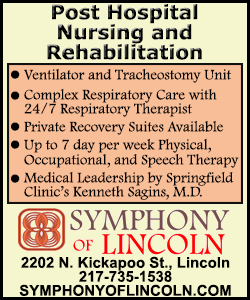 Jets coach Paul Maurice was impressed with the way his goalie battled through traffic in front of his net to get to pucks.

"(Phoenix) had three prime chances in overtime, and it's just him there," he said. "Goalies never get thought of as guys who are competing, but that's what his game was."

Back to business after three weeks off for the Olympic break, the clubs traded goals in a rather slow and slopping first period that looked a whole lot like preseason play. And the final 40 minutes weren't much better.

"I still thought it was sloppy. The ice wasn't great and pucks were bouncing," said left winger Andrew Ladd, the Jets' captain. "I thought we worked to get in the right areas, and we'll get better as we move forward."

Smith, who was the third goalie for Team Canada at the Olympics, said he was excited to get back to action again.

"Obviously, it was an unbelievable experience. I'll have those memories for the rest of my life and wouldn't give them back for anything. But it was tough to watch over there, to not be in games," Smith said. "But I accepted that role and I knew when I came back I'd be getting a lot of ice time, so I'm well rested."

NOTES: The Jets' Paul Maurice era began with a game against the Coyotes on Jan. 13. Winnipeg whipped the visitors 5-1 that day to begin a solid run (9-3-1) under their new coach before the Olympic break. ... Coyotes C Antoine Vermette saw his 10-game point streak (eight goals, five assists) end. It was the club's longest since D Keith Yandle's 10-game streak in January 2011. ... Jets C Olli Jokinen represented Finland at the Olympics and helped his country capture a bronze medal. The medal was the third of his career, after he won silver in 2006 and bronze in 2010. ... Three members of the Coyotes won Olympics medals. G Mike Smith took gold as the Canadian team's third netminder, D Oliver Ekman-Larsson settled for silver with Sweden and LW Lauri Korpikoski won bronze with Finland. ... Winnipeg captain LW Andrew Ladd has proved to be among the healthiest NHL players during his career and, specifically, since the start of the 2008-09 season when he played for the Chicago Blackhawks. He ranks second in the league in games played since that time (436), just one behind Anaheim Ducks C Andrew Cogliano. ... C Jim Slater returned to the Winnipeg lineup after being out with a hernia since mid-October. ... Phoenix C Shane Doan is one of three former members of the original Jets still in the NHL, along with Anaheim Ducks RW Teemu Selanne and injured Chicago Blackhawks G Nikolai Khabibulin.
[© 2014 Thomson Reuters. All rights reserved.]
Copyright 2014 Reuters. All rights reserved. This material may not be published, broadcast, rewritten or redistributed.