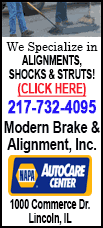 However, since I'm a guy who is hard to buy for (what do you buy a guy who has everything?), there was still time to try to surprise me for my birthday. As I had said in my previous article, written just before the Illini's last nonconference game, I really didn't know what to expect with this year's team. Even after a league-opening win, I still don't!

But don't mistake that as any complaint from me, as there was likely not a happier soul in the Assembly Hall on New Year's afternoon than yours truly. I mean a victory over Indiana is always the perfect gift! And it set off and set up the best New Year's Eve celebration that I have had in years.

But as our own Greg Taylor uttered along press row, we always have to do it the hard way. First we were playing well in the first half, and then our bigs decided to get into foul trouble. Then we woke up, made a nice run and had a little cushion. Then out of nowhere Illini coach John Groce was called for a technical foul (btw, when the ref came over to the table, he said it was because Groce was out of the coach's box? What? Was coach Crean ever even in the coaching box Tuesday? And for that matter, has any coach been in the box all season? Just a thought — sorry for the rant ...)

Then we finally had a three-point lead and I was hoping to take a breath at halftime, only to watch IU's Will Shehey nail a 3 to knot the score at 39 going into intermission.

Then things really got bad. We watched IU point guard Yogi Ferrel blow up on his way to a 30-point performance, and before you could say, "What are the new rule points of emphasis this season?" the Illini were staring up at a seven-point deficit. It did not look good. And once again I wondered how it is that my gift wish list never seems to get distributed.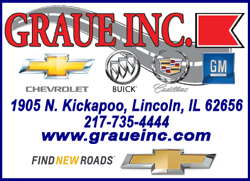 But then something happened. The planets aligned, the stars got in order, and the heavens opened up. And the Illini went on an 11-2 run and actually took the lead, only to see a rare call result in tying free throws, last-possession shots for both teams in regulation and then into overtime.
By then, my gift wish list had finally made it to the Illini bench. How else could you explain the way Illinois dominated the extra session? And so it was that the Illini somehow pulled out an 83-80 opening-day win. Let's go to my three stars:
Star 1: Rayvonte Rice
Ray literally did everything ... a career-high 29 points, eight rebounds, three steals, and he may have been spotted twisting pretzels and squeezing cheese into those cute little cups in the concession stand near section C-30! It was a performance for the ages. There were many times throughout the contest when he just took over. In fact, I ran the risk of getting tossed myself (for you newer readers, you need to know that I will literally do anything in my power to help the good guys win) during every timeout, as I simply made the suggestion in the direction of coach Groce: "Here's an idea, fellas. How 'bout giving the ball to Ray and everybody else get out of the way." You think I'm joking, but I'm not!
Simply put, I didn't believe the hype. All last season the reports from practice were that Ray was the best player out there. I thought it was nice, but I also knew that with the departure of our five seniors, they had to say something to motivate him. So, I knew he would be good, but this good? I didn't see it coming. There were times Tuesday when Ray was the best player on the floor, in the building or maybe in the state! At times, he willed the team to victory — and he made sure I got what I wanted. How could I not make him my No. 1 star?
Star 2: Tracy Abrams
Tracy Abrams has been on the rise for the last few weeks. All he did Tuesday was contribute 17 points, three assists, three steals and four turnovers. In fact, the Illini as a team only had 10 turnovers but turned IU over 23 times, and that was a huge factor in this game. The haters will point to the "Brandon Paul-like pass" that he fired over Jon Ekey's head almost into Greg Taylor's lap at a crucial moment. But time after time, he came up big for us.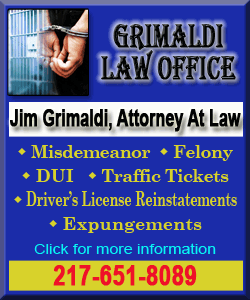 I think he is picking his spots better, penetrating better and finishing better. Maybe being pushed by the freshmen has been a good thing. Maybe Groce's confidence in him has been a good thing. Whatever it is, I'm all for it and just want to see more of it. I don't think he is getting the praise he deserves right now. We are not where we are currently without his improved play, period. So, we're heaping on the kudos in hopes of seeing more.
Right now I think he is one of the most underrated, undervalued players in the league. And without a big game from him on Tuesday, we don't beat Indiana. So, I smile as I place him on this list.
Star 3: Joseph Bertrand
My son loves Joe Bertrand, so I have to give him consideration every time out. First thing he said to me in the car was, "Dad, that alley-oop dunk by Bertrand was sick!" I had to agree. But Bertrand was more than a highlight reel or a SportsCenter top play nominee in this game. He contributed 13 BIG points, seven rebounds and made some big steals (a couple didn't make the stats sheet) and big plays on defense.
I know that he seems to go quiet at times, but when other teams decide to double-team Rice, Joe's going to have to step up. He did that in this contest, and he was a difference-maker. I sometimes feel that Joe doesn't realize how good he can be. If and when he does, I believe he could explode, and so could our good fortunes; but I tip my cap to him on this one, as he was a big factor in the win.
Honorable mentions
I almost gave my No. 1 star to Illinois coach Groce. He always brings the energy and the passion. Reminds me a lot of our own great local coach, Neil Alexander. In all the years I have known him, I have never once seen him show up for a game unprepared ... not once! He always brings the fire, the energy, the juice and it is infectious to everyone else. Coach Groce was on top of his game as he usually is as well.
Nnanna Egwu had eight points, three blocks and two clutch free throws when we needed them.
Kendrick Nunn had seven huge points and three steals off the bench in this one. If he and Jaylon Tate can provide that much help while spelling Rice and Abrams, our ceiling goes up.
Maverick Morgan had some nice minutes, and we'll take the four points, too. If you could've seen him earlier this season, you might have wondered how he even got here. However, he looks much more comfortable now and seems to be growing and improving every time out.
Jon Ekey's dive, steal and rollover timeout might have been the play of the game!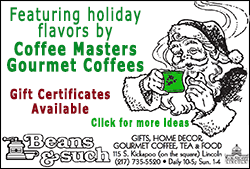 There are others I could mention, but we have to get this posted. Any way you slice it, with the win Illinois is now 12-2, 1-0, and I think two of these last three wins could come in handy on Selection Sunday. But what I loved best about this particular game wasn't just getting another win over Indiana ... I will always love that. But what I particularly liked was that we were not going to back down! We were going to fight on every possession. And we were ready.
I got everything I wanted for Christmas and didn't need anything for New Year's or my birthday. But the Illini wrapped up the perfect gift anyway and delivered it special delivery, and for that I am grateful.
[By JEFF MAYFIELD]
Respond to the writer at jeffqmay@gmail.com.