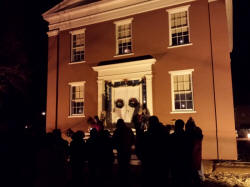 Mount Pulaski Courthouse hosts fourth annual New Year's Eve tolling

Send a link to a friend
[January 03, 2014] MOUNT PULASKI — Mount Pulaski and area residents braved the New Year's evening cold to huddle together in front of the steps of the original 1840s Mount Pulaski Courthouse with bowed heads to honor the passing of local and area 2013 deceased — family members and loved ones, friends, acquaintances, and some long-ago former residents, many of whom had much to do with the ongoing success and advancements of the surrounding countryside.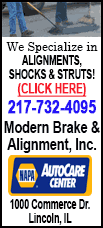 Tom Martin, chairman of the Mount Pulaski Courthouse Foundation, read the names, with Melody Williams tolling the bell. Retired Pastor Barbara Stroud-Borth, a member of the courthouse foundation, began the short remembrance with excerpts from John Donne's "For Whom the Bell Tolls" — "giving apologies to John Donne because I revised it for our times and place," she said.

This observance began in 2010 to kick off Mount Pulaski's 175th anniversary year (1836-2011). Subsequently, the Mount Pulaski Courthouse Foundation was established to provide repair, maintenance and renovation of this former Illinois 8th Judicial Circuit Logan County seat venue, where Abraham Lincoln, Judge David Davis, Stephan A. Douglas, Samuel Treat, Billy Herndon and other notables traveled by horse and by horse and buggy to bring the court of law to the people (1848-1855).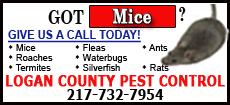 The foundation has received approximately $300,000 on the road to hopefully doubling and tripling this amount for the needed attention to this state historic site, which is one of only two surviving courthouses from the once 15-county 8th Judicial Circuit of the mid-1800s.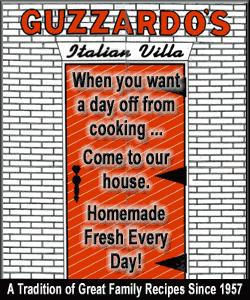 Visitors are welcomed and volunteer docents are on duty Tuesdays through Saturdays, noon to 4 pm. Admittance is free. All furniture and decor is from the mid-1800s, with the floorboards in the courtroom the originals on which Abraham Lincoln walked — as well as a desk at which he worked on display in one of the offices on the first floor. Many students and adults alike tour this facility each year.
___
No one is an island
Entire unto itself.
Every one is a piece of the continent,
A part of the main.
If a clod washed away by the sea,
Our continent is the less…
Any person's death diminishes me,
Because I am involved in humankind.
And, therefore, never send to know for whom the bell tolls.
It tolls for you and me.
[Text from file received from Phil Bertoni]