Harbinger knocks Dish's bid for LightSquared's spectrum
Send a link to a friend
[January 04, 2014] By Nick Brown
NEW YORK (Reuters) — Phil Falcone's Harbinger Capital Partners, which controls bankrupt satellite company LightSquared, has asked a judge to reject a takeover effort by Dish Network Corp, saying its $2.2 billion bid for a chunk of LightSquared's spectrum is a "Trojan horse".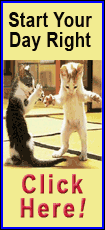 In a court filing on Thursday, Harbinger said the bid undervalues LightSquared's assets, laying out its opposition to the takeover ahead of a hearing scheduled for next Thursday in the U.S. Bankruptcy Court in Manhattan.

In a separate filing, LightSquared itself also called for the rejection of the Dish plan, calling it a "short-sighted" liquidation that benefits only its proponents.

The filings are the latest salvoes in a fierce battle for LightSquared's wireless spectrum. The company is fending off the Dish bid while it pursues a standalone restructuring under which it would receive $2.75 billion in fresh loans and at least $1.25 billion in equity investment from private equity firms Fortress and Melody Capital Advisors LLC, as well as JPMorgan Chase & Co and Harbinger.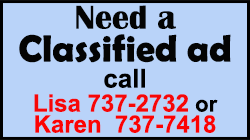 But that plan is contingent on LightSquared obtaining certain regulatory approvals, while Dish's competing takeover bid is not.

In Thursday's filing, Harbinger said Dish's bid was priced only high enough to gain the support of a class of creditors that Dish already controls. That accusation echoes a separate lawsuit filed by Harbinger in August accusing Dish of unlawfully buying up huge chunks of LightSquared debt in an effort to control the company's restructuring.

Falcone, through LightSquared, had planned to create a terrestrial wireless network, but was forced to put LightSquared in bankruptcy in May of 2012 after the Federal Communications Commission blocked the plan over fears of interference with GPS navigation.
The Chapter 11 filing was meant to provide a "breathing spell" while LightSquared worked to regain regulatory approval, a reality that is now "within reach," it said in Thursday's filing. The Fortress-led standalone plan would allow that to happen, while Dish's bid would simply keep LightSquared's assets tied up in bankruptcy until Dish decided how it wanted to use them, Harbinger said.

Dish will present its plan at Thursday's hearing.

Proponents of the standalone plan will make their case on Jan. 21. Judge Shelley Chapman, who is overseeing LightSquared's bankruptcy, will then decide between the competing proposals.

(Reporting by Nick Brown; editing by Bernard Orr)
[© 2014 Thomson Reuters. All rights reserved.]
Copyright 2014 Reuters. All rights reserved. This material may not be published, broadcast, rewritten or redistributed.