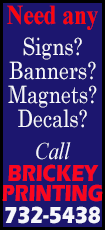 Light Louisiana Sweet <LLS-> for February delivery at St. James, Louisiana, rose $1.65 a barrel to trade for as much as a $6.60 premium to the front-month U.S. crude oil futures contract .

Mars sour <MRS-> shot up by more than $2 a barrel to trade at $3.50 over benchmark futures, the highest differential to the futures contract since June.

Eugene Island <EUI-> traded early at $3.50 a barrel over futures and later was bid at $5.10 a barrel over.

Two sources pegged the rally to increased volumes as traders returned to work following the Christmas and New Year's holidays.

Others pointed to the large, 7 million-barrel drop in U.S. oil inventories last week with Gulf Coast stocks accounting for 3.8 million barrels of that slide, according to weekly data from the U.S. Energy Information Administration.

"People are waiting to see where LLS is going to land next week," one broker said.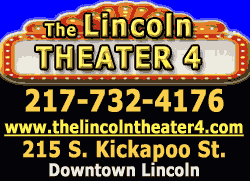 The market is adjusting to the addition of new and reversed pipelines such as Shell's Ho-Ho pipeline, which is diverting oil from Texas to refineries in Louisiana since it started operating in mid-December.

The market is also anticipating the start of TransCanada's 700,000-barrel-per-day pipeline from Oklahoma to Texas later this month.
WEATHER CONCERNS

In Clearbrook, Minnesota, Bakken oil differentials largely held on to gains made on Thursday with barrels bid at $3.15 a barrel under futures and offers at $2.30 a barrel under.

Differentials had jumped $7 a barrel on Thursday.

The focus, however, shifted from delays in rail shipments following the train crash near Casselton, North Dakota, on Monday, to severe weather that likely weighed on December Bakken oil production.

Daily temperatures in Williston, North Dakota, the heart of the Bakken oil patch, averaged about 6 degrees Fahrenheit (14 degree Celsius) below normal in December according to a report from the National Weather Service.

The state Department of Mineral Resources will release December production data in February.

Similar weather concerns have led to a rally in Canadian crude oil prices, with Light synthetic crude from the oil sands trading at $1.25 per barrel above WTI on Thursday, a $2.50 a barrel jump from Tuesday levels.
(Reporting by Selam Gebrekidan; editing by Matthew Lewis)
[© 2014 Thomson Reuters. All rights reserved.]
Copyright 2014 Reuters. All rights reserved. This material may not be published, broadcast, rewritten or redistributed.