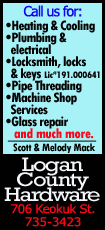 "Our findings emphasize the need for improved patient education about characteristics of melanoma, regardless of race," researchers led by Dorota Z. Korta, of the NYU Langone Medical Center in New York, wrote.

People of all races are equally at risk of getting skin cancer on the palms of their hands or soles of their feet — but those aren't common places for sun exposure, said Dr. Darrell Rigel.

He is a former president of the American Academy of Dermatology and a dermatology professor at New York University, but wasn't involved in the new study.

"For other parts of the body, the chances are much less (among minorities), but you can still get it," Rigel told Reuters Health. African Americans, Hispanics and other minorities with darker skin than whites "are less likely to realize that they're at risk for skin cancer," he said.

Between one and five Hispanic, black and Asian people out of every 100,000 are diagnosed with melanoma each year. That compares to 20 out of every 100,000 white women and 32 per 100,000 white men.
But research shows minorities with skin cancer tend to be diagnosed at a more advanced stage and have lower chances of survival than whites.

For their study, Korta and her colleagues surveyed 152 people who visited a dermatology clinic at a New York City public hospital.

Many survey respondents were unaware of the warning signs of skin cancer, such as the ABCDEs: asymmetry (A), border (B), color (C), diameter (D) and evolving (E) nature of a mole or other skin mark.

Awareness was especially low among minorities.

For instance, half of white respondents answered correctly that an asymmetrical shape is characteristic of melanoma, compared to 12 percent of minorities. Most others responded "don't know."

Similarly, 71 percent of white survey respondents correctly identified changes in the size or shape of moles over time as characteristic of melanoma, compared to 29 percent of minority respondents.

"Our study significantly adds to the field by defining clear gaps in patient knowledge about melanoma characteristics (ABCDE criteria) here in the United States," the authors wrote.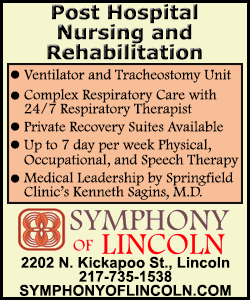 Survey respondents were also asked about their beliefs regarding the purpose of skin cancer screening, and the majority of them — whites and minorities alike — incorrectly stated that skin cancer screenings help prevent the disease. Most correctly responded that skin cancer screenings reduce the risk of death from skin cancer.
Eight percent of the clinic visitors had been diagnosed with skin cancer in the past, according to findings published in the Journal of the American Academy of Dermatology.

Of all the participants, 16 percent had undergone a total body skin examination by a doctor to check for skin cancer. Fifteen percent said they performed self-exams for skin cancer but only 11 percent had ever been taught by a health care practitioner how to look for cancer.

The U.S. Preventive Services Task Force currently says there isn't enough evidence on the potential benefits and harms of skin cancer screening to recommend adults get screened.

Still, people can take steps to decrease their exposure to harmful sun rays and lower their risk of skin cancer, according to Rigel.

"Protecting yourself from the sun lowers your risk significantly," he said. He recommended both avoiding the mid-afternoon sun's penetrating rays and using sunscreen, hats and other protective clothing.

And, Rigel added, "If you have something growing, bleeding, crusting or changing on your skin, see your dermatologist."
___

Source: Journal of the American Academy of Dermatology, online Dec. 10, 2013.
[© 2014 Thomson Reuters. All rights reserved.]
Copyright 2014 Reuters. All rights reserved. This material may not be published, broadcast, rewritten or redistributed.