Toyota sells over 900,000 vehicles in China in 2013, beats sales target: executives
Send a link to a friend
[January 06, 2014] By Norihiko Shirouzu
BEIJING (Reuters) — Toyota Motor Corp <7203.T> and its two local joint-venture partners sold more than 900,000 vehicles in China last year, two executives said on Monday, beating its annual sales target after tensions eased in a territorial row between Japan and China.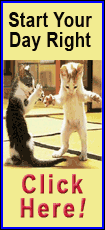 One of the executives said Toyota and its Chinese partners sold about 916,400 vehicles in China last year on a preliminary basis, up from about 840,000 vehicles sold in 2012. The other executive said sales were over 900,000 vehicles. Both declined to be named because they were not authorized to speak to reporters.

The executives said key new products, including the significantly redesigned RAV4 Toyota-branded compact sport-utility vehicle which was launched during the fourth quarter, helped recover much of the ground the company lost after a dispute over a group of islets in the East China Sea fanned anti-Japan sentiment in China.

Violent protests and calls for boycotts of Japanese products broke out across China in 2012 after Japan nationalized two East China Sea islands, known as the Diaoyu in Chinese and Senkaku in Japanese, by buying them from their private owners. Japanese car makers sales in China fell sharply as a result.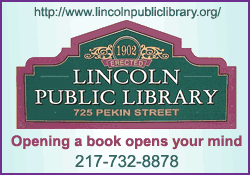 Toyota's Beijing-based spokesman Takanori Yokoi said the company plans to release its China sales data later on Monday, and declined further comment.

During the first 11 months of this year, Toyota sold about 809,000 vehicles, up 7.9 percent from a year earlier, it said last month.

While sales momentum by Toyota and other Japanese automakers, recovered to pre-crisis levels toward the last two months of 2013, they aren't without fresh worries.
Among them is Japanese Prime Minister Shinzo Abe's visit last month to the Yasukuni Shrine seen by critics as a symbol of Japan's wartime aggression, which infuriated China and South Korea and prompted concern from the United States about deteriorating ties between the North Asian neighbors.

[to top of second column]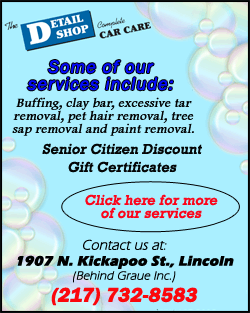 Also likely to pressure the performance of Toyota and other Japanese brands in China is a surge in sales volume by Ford Motor Co<F.N>.

A Ford official speaking on condition of anonymity said the U.S. automaker most definitely outsold Toyota in China last year. He declined to elaborate. Ford is due to release its China sales data for December and 2013 later on Monday.

Ford, long a mediocre performer in China, has staged a big comeback with a slew of new and significantly redesigned vehicles.

In the first 11 months of the year, sales by the Dearborn, Michigan-based automaker and its two China partners totaled 840,975 vehicles, up 51 percent from the same period last year and already more than Toyota's volume during the same period.

A decade ago, Toyota's chief executive Akio Toyoda, who back then ran the company's China operations, and his lieutenants set the "aspirational" goal of selling one million cars annually by 2010. That means Toyota again failed to meet that longer term objective last year.

(Editing by Jeremy Laurence)
[© 2014 Thomson Reuters. All rights reserved.]
Copyright 2014 Reuters. All rights reserved. This material may not be published, broadcast, rewritten or redistributed.