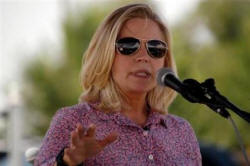 Wyoming Senate hopeful Cheney to drop out: reports
Send a link to a friend
[January 06, 2014] NEW YORK (Reuters) — Liz Cheney, the oldest daughter of former Vice President Dick Cheney, plans to end her bid to run as a Republican for Wyoming's U.S. Senate seat as early as Monday, according to several media reports.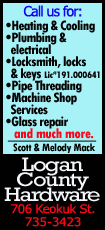 Cheney, a lawyer who once served in the State Department during the administration of President George W. Bush, has been seeking to unseat incumbent Republican Senator Mike Enzi in a primary election in August 2014.

A spokeswoman for Cheney did not immediately respond to a request for comment.

CNN reported the decision citing unnamed sources, while ABC News cited two Republican officials and quoted one with Wyoming ties as saying the announcement could come as soon as Monday.

Cheney's entry onto the political stage in the deeply conservative state has been bumpy. Cheney, who spent much of her youth and adult life in Virginia, had her Wyoming credentials challenged in spite of her family's deep roots in the state.

Last summer, she committed an embarrassing political gaffe in a state where hunting and fishing are taken very seriously by mistakenly buying the wrong fishing license after living in Wyoming for just a few months.

State law requires a year of residency before applying for such a license, which is less expensive than ones for visitors or newcomers.

Her candidacy was further complicated by a family spat after she asserted her opposition to same-sex marriage. Her younger sister, Mary Cheney, a lesbian who married her longtime partner Heather Poe last year, publicly chastised her for taking a stance that is "dead wrong."
Last November, the former vice president entered the fray, saying in a joint statement with his wife, Lynne, that Liz Cheney "has always believed in the traditional definition of marriage," and has also "always treated her sister and her sister's family with love and respect."

Cheney has long said he supports extending marriage rights to same-sex couples.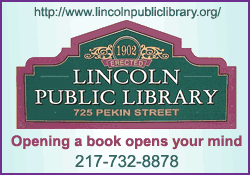 (Reporting by Edith Honan; editing by Eric Walsh)
[© 2014 Thomson Reuters. All rights reserved.]
Copyright 2014 Reuters. All rights reserved. This material may not be published, broadcast, rewritten or redistributed.