CAR SEAT ADAPTER
Joovy is recalling Zoom Car Seat Adapter sold nationwide from May 2012 to August 2013. Adapter clips can loosen on the stroller frame, posing a fall hazard.
This recall involves all Joovy's Zoom gray metal car seat stroller adapters. Recalled car seat adapter models include 00945 for Graco, 00946 for Chicco and 00947 for Peg Perego frames. "Joovy" and the model numbers can be found on the label at the center of the end bar of the adapter.
Consumers should contact Joovy at (855) 251-0759 from 8 a.m. to 5 p.m. CT Monday through Friday or online at www.joovy.com for a free repair kit to help assure proper attachment to Zoom stroller frames. More info at www.recalls.org.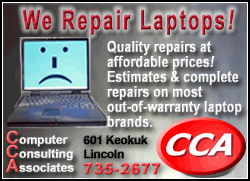 DISC BICYCLES
Specialized is recalling 2012 Source Eleven and Source Expert Disc bicycles with Supernova Switchable Dynamo Front Hubs sold nationwide from October 2011 to September 2013. The set screws in the front hub of the recalled bicycles can loosen and stop the front wheel from turning, posing a fall hazard.
The name "Specialized" is printed on the bicycle's down tube and "Source Eleven" or "Source Expert" are printed on the top tube. The front hubs have "www.supernova-lights.com" and one of the following model numbers printed on them: 1207, 1208, 1226, 1227, 1228, 1241, 1254, 1263, 1284 and 1344.
Customers should bring the bicycles to an authorized Specialized dealer for a free replacement.
Consumers can also contact Specialized Bicycle Components, Inc. at (877) 808-8154 from 8 a.m. to 4:30 p.m. PT Monday through Friday or online at www.specialized.com. More info at www.recalls.org.
KITEBOARD BINDINGS
Cabrinha Kiteboarding is recalling Cabrinha H2 Hydra Series Bindings sold nationwide and in Canada from August 2013 to December 2013. The binding can detach from its base while riding and lead to loss of control, which poses a risk of injury.
The H2 binding is blue and black and has dual adjusting straps with 'Cabrinha' and 'H2' on the footstrap. The product was manufactured in June and July 2013. The H2 binding comes in two sizes: standard and small. The product code is KB4H2BDSL which is found on the retail packaging.