China urges immediate ceasefire in South Sudan
Send a link to a friend
[January 06, 2014] ADDIS ABABA (Reuters) — China, the biggest investor in South Sudan's oil industry, called for an immediate ceasefire in the world's newest state on Monday as peace talks to end a three-week outburst of ethnic fighting faced delay.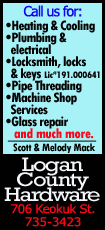 On a visit to Ethiopia, Chinese Foreign Minister Wang Yi said Beijing was deeply concerned by the unrest in South Sudan, which has killed more than a thousand people and forced the government to cut oil production by about a fifth.

"China's position with regards to the current situation in South Sudan is very clear," Wang told a news conference on the first stop of an African tour. "First, we call for an immediate cessation of hostilities and violence."

Wang was speaking in the Ethiopian capital, Addis Ababa, where peace talks aimed at thrashing out a ceasefire deal have been repeatedly delayed. Last month, Beijing also appealed to all sides in South Sudan to stop fighting.

China, Wang said, would do everything it could to help restore stability in South Sudan without giving further details and urged international powers to back the Ethiopian-led mediation efforts.
Three weeks of fighting, which began in the capital but spread beyond, often along ethnic faultlines, have pitted President Salva Kiir's SPLA government forces against rebels loyal to former vice president Riek Machar.

(Reporting by Aaron Maasho; writing by Richard Lough; editing by Angus MacSwan and Alister Doyle)
[© 2014 Thomson Reuters. All rights reserved.]
Copyright 2014 Reuters. All rights reserved. This material may not be published, broadcast, rewritten or redistributed.