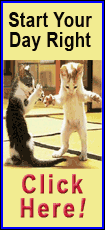 In a statement on state television, Nuri al-Maliki, a Shi'ite Muslim whose government has little support in Sunni Falluja, called on tribal leaders to get rid of fighters from the Islamic State of Iraq and the Levant (ISIL) who last week seized key towns in the desert leading to the Syrian border.

"The prime minister appeals to the tribes and people of Falluja to expel the terrorists from the city in order to spare themselves the risk of armed clashes," read the statement.

Tribes from Iraq's once dominant Sunni minority control armed militias in the region. Maliki promised the army would not attack residential areas in Falluja as his forces prepare an offensive that has echoes of U.S. assaults in 2004 on the city, some 40 km (25 miles) west of Baghdad's main airport.

Security officials said Maliki, who is also commander in chief of the armed forces, had agreed to hold off an offensive for now at least to give tribal leaders in Falluja more time to drive out the Sunni Islamist militants on their own.

"No specific deadline was determined, but it will not be open-ended," a special forces officer said of plans to attack.

"We are not prepared to wait too long. We're talking about a matter of days only. More time means more strength for terrorists."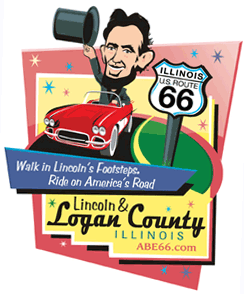 ISIL, has emerged in Syria's civil war as an affiliate of the international al Qaeda network and powerful force among Sunni Muslim rebels seeking to oust President Bashar al-Assad.

In Iraq, it has been tightening its grip on Anbar province, a thinly populated, mainly Sunni region the size of Greece, and on the area's main towns, strung along the Euphrates river. Its stated aim has been to created a Sunni state straddling the border into Syria's rebel-held desert provinces.

Two years after U.S. troops ended nine years of occupation, violence in Iraq underlines how civil war between Syrian rebels backed by Saudi Arabia and other Sunni powers on one side and Assad, an ally of Shi'ite Iran, on the other has inflamed a broader regional confrontation along sectarian lines.

The United States said on Sunday it would help Maliki fight al Qaeda but would not sent troops back. An Iranian official offered similar help.

U.S. Secretary of State John Kerry, in shift that reflects some recent rapprochement with Tehran, suggested on Sunday that Iran could play a role in forthcoming peace talks on Syria.

VIOLENCE

When Iraqi police broke up a Sunni protest last week in Ramadi, the Anbar capital, deadly clashes fanned tensions across the province that was the heart of the insurgency after the 2003 U.S. invasion that brought Shi'ite majority rule.

Al Qaeda's power grab has divided people in Anbar, where many accuse Maliki of shutting Sunnis out of power and of being a pawn of Iran. Some sympathize with and support the Islamist militants, or are too fearful to move against them.

Others have vowed to help the government regain control.

"Now we are trying to make al Qaeda fighters leave the city," said one tribal leader in Falluja, a city whose normal population is about 300,000. "Falluja has seen enough blood and killing. We are fed up with violence."

Known as the "City of Mosques" and a focus for Sunni faith and identity in Iraq, Falluja was badly damaged in two offensives by U.S. forces in 2004 against insurgents. Many people have fled the town in recent days to escape fighting.

But the militants have also received help in Falluja from disgruntled tribesmen who have joined forces with them.

Much of Iraq's U.S.-equipped army is drawn from the Shi'ite majority and faces recalcitrance if not outright hostility in Anbar, which covers about a third of the country's territory.

Across the border, al Qaeda fighters have also captured swathes of Syria and are battling with fellow Islamist brigades as well as government forces.

ISIL was formed last year through a merger between al Qaeda's Iraqi and Syrian affiliates and has claimed responsibility for attacks in both countries. It includes foreign jihadists in its ranks and among its commanders.

West of Ramadi on Monday, clashes broke out at dawn between militants and special forces helped by tribal fighters.

"This combat has been going on with a well-trained and a highly organized al Qaeda group," said the Iraqi special forces officer, adding there were foreign fighters among the militants. "When we defeat it, the balance of power in the whole of Anbar province will change".

(Writing by Isabel Coles; editing by Alastair Macdonald)
[© 2014 Thomson Reuters. All rights reserved.]
Copyright 2014 Reuters. All rights reserved. This material may not be published, broadcast, rewritten or redistributed.