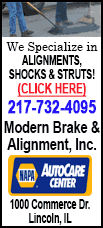 Finding its home swagger again, Oklahoma City rolled to a 119-96 victory over the Boston Celtics on Sunday.s

The Thunder (27-7) ended a recent trend of surrendering big fourth-quarter leads at home.

"I'm pretty happy with the way we came out and made sure we put this game away and didn't let it come down to the stretch like the last two games," Thunder guard Reggie Jackson said.

Boston (13-21) lost its fourth game in a row and seventh in its last eight outings. Coach Brad Stevens watched his team play competitive ball for a half, then saw the game get away with a lackluster second half.

"One of the things we have to do as a group is when things don't go well, we need to collect ourselves quicker," Stevens said. "Make things go in our favor again. When things are going well, we're not bad. When things don't go well, we haven't responded well lately."

Jackson led the Thunder with career-high 27 points. Coming off a 48-point effort the night before, Thunder forward Kevin Durant posted 21 points, eight assists and seven rebounds in only 27 minutes Sunday. Forward Serge Ibaka added 17 points and 11 rebounds for his 15th double-double of the season.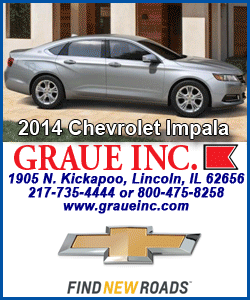 The Celtics were led by forward Jeff Green and guard Avery Bradley, who each collected 19 points. Guard Jordan Crawford chipped in with 17 points and seven assists.

Jackson had his shooting stroke going early on. He reeled off 11 points on 4-of-4 shooting in the game's opening five minutes.

"I liked his aggressiveness," Durant said of Jackson. "He was picking and choosing his spots well. He just went at them. He went at Crawford. He went at Avery Bradley. He just went downhill to the rim every time. That's what we need from him."

While Durant was hot Saturday in Minnesota against the Timberwolves, he was cold to start the game against the Celtics. He missed his first three shots from the field. However, he still had three assists and helped the Thunder grab an eight-point lead after one quarter.

"I think it's on me to get everybody involved and get aggressive for myself," Durant said. "Me being aggressive is maybe me looking for my teammates. They put me in great position, and I was able to make some passes."

The Celtics used the 3-pointer to stay in the game. Led by the sharp-shooting of Bradley and Crawford, the team combined to knock in eight from long range in the first half and got the deficit down to seven with 1:06 remaining.

However, a late scoring surge by Jackson and Durant gave Oklahoma City a 66-56 halftime advantage.

Oklahoma City's defense took over the contest in the second half. The Thunder held the Celtics to six points over the first six minutes of the third quarter. Oklahoma City turned that defense into fast-break opportunities and finished them off with alley-oop dunks and wide open 3-pointers.

With the Celtics trailing 89-68, Green buried back-to-back 3-pointers to close gap to 15. However, that would be as close as Boston would get the rest of the night. The majority of the Thunder's starters did not play in the final period.

The lack of fight by Boston in the second half concerns Stevens.

"It's not something that has happened all year," Stevens said, "but it's something that has to change if we want to have success."

NOTES: According to reports, the Celtics reached an agreement to deal G Courtney Lee to the Memphis Grizzlies in exchange for G Jerryd Bayless. Lee did not play Sunday. ... Oklahoma City G Russell Westbrook spoke to the media for the first time since he it was announced he would be out of the lineup with a knee injury. He is scheduled to return after the All-Star break. "I don't pay no attention to those projections man," Westbrook said. "I just wake up and try to get better each and every day." ... Boston coach Brad Stevens and Thunder general manager Sam Presti developed a friendship built on being young in the NBA. "Our first conversation was just about being young guys and trying to do the best that we could knowing we had some youth to us," Stevens said. "But it was a great conversation. He is a really interesting guy." ... Oklahoma City coach Scott Brooks is amazed with rookie C Steven Adams' ability to absorb punishment. "The elbows and all that, I don't know if that's an iron man. I don't know if that's very smart," Brooks said with a laugh. "He is as tough as I've been around any player. Every day he just plays. The elbows, the pushes, Nothing fazes him. All he cares about is eating a lot of food and playing basketball."
[© 2014 Thomson Reuters. All rights reserved.]
Copyright 2014 Reuters. All rights reserved. This material may not be published, broadcast, rewritten or redistributed.