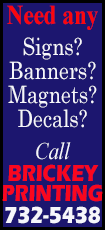 Guard Klay Thompson scored 26 points on six 3-pointers and power forward David Lee had 21 points and 11 rebounds as the Warriors won their ninth straight game with a 30-5 run during the third quarter for a 112-96 victory over the Washington Wizards on Sunday night.

Point guard Stephen Curry had 14 points and 10 assists for the Warriors (23-13), who have won nine straight games for the first time since Dec. 6-23, 1975. Center Andrew Bogut had 15 points and 11 rebounds as Golden State improved to 5-0 on its current seven-game road trip and moved into a first-place tie in the Pacific division with the idle Los Angeles Clippers.

The Warriors have not finished a season atop their division since the 1975-76 season, well before any of the current players were born. Warriors coach Mark Jackson was asked about the significance of moving into a tie for first.

"Nothing. We are exactly who we thought we (are)," Jackson said. "It's important for us to continue playing. I've got a great group that refuses to let go of the rope. We're proud of where we are, but there is still a lot of work left to be done."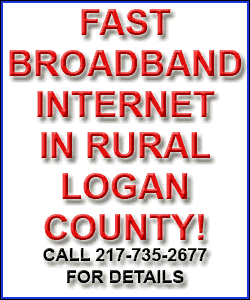 Lee scored 12 points in the third quarter. He had the opening basket as Golden State broke the 58-58 halftime tie and tallied the first 13 points.

Lee's jumper gave the Warriors their largest lead at 88-63 with 2:56 remaining in the quarter.

"No disrespect to the Wizards, but we thought we were the better team," Bogut said. "We knew if we could turn it on and get a lead up, we could win the game."

Point guard John Wall had 14 points and 10 assists for the Wizards, who have lost three straight games and six of seven at home. Washington made two baskets in the opening 10 minutes of the third quarter, shot 6-for-21 in the period and scored only 38 points in the second half.

Wizards coach Randy Wittman called a timeout after Golden State made two quick baskets opening the third quarter. The ploy neither slowed the Warriors' momentum nor woke up the home team.

"(Wittman) said we were lackadaisical, we were still asleep," said guard Bradley Beal, who scored nine points on 4-of-15 shooting from the field. "We played a great first half and the second half it looks like our dog died or something."

Power forward Nene scored 14 points and forward Martell Webster had 11.

Nene's dunk capped a 12-0 run as the Wizards cut into Golden State's lead at 92-81 with over nine minutes remaining in the game. The Warriors ended any comeback when Thompson's sixth 3-pointer made it 99-81. Many of the 17,390 on hand departed soon after.

"I think offensively is what you guys are going to write about," Bogut said, "but defensively we had a hell of a second half."

The shot-makers dominated the first quarter, which ended with the Wizards leading 36-28 after shooting 66.7 percent (14 of 21) from the field. Both teams shot at least 50 percent in the first half and forward Draymond Green's 3-pointer tied the score at 58-58 entering halftime. Thompson paced all scorers with 16 points.

Golden State maintained its 50 percent clip for the game while the Wizards finished at 43 percent.

The matchup pitted two of the NBA's top scoring backcourts. Curry finished five of 17 from the field, but Thompson sank nine of 14 shots including 6-for-9 from beyond the 3-point arc. Wall and Beal combined to shoot eight of 26.

Washington's three losses have come after the team had the opportunity to climb above .500 for the first time since 2008.

"We been wasted a lot of opportunities, especially when we got up to .500 the first time," Wall said. "It's tough that you're not getting your separation when the time was right. But you're still in a good situation, but not a great situation because teams are losing, just like we are."

NOTES: Warriors coach Mark Jackson, asked pregame if he has any superstitious habits with his team entering Washington on a lengthy winning streak, said, "I don't believe in superstition, so I'm the wrong guy. I call it 'Stuperstition.'" ... Golden State G Stephen Curry and Wizards G John Wall entered Sunday ranked second and third, respectively, in the NBA in assists. ... The Warriors won the previous three season series. The teams will meet Jan. 28 in Oakland, Calif. ... Golden State's penultimate matchup on its seven-game road trip is at Milwaukee on Tuesday. Washington travels to play the Charlotte Bobcats on Tuesday, the first of three consecutive road games.
[© 2014 Thomson Reuters. All rights reserved.]
Copyright 2014 Reuters. All rights reserved. This material may not be published, broadcast, rewritten or redistributed.