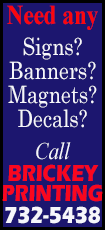 Though their numbers didn't stand out, Michigan forwards Jordan Morgan and Jon Horford combined for 15 points and 16 rebounds in a total of 38 minutes provided a spark to overcome a slow start.

"They're veteran guys," said Northwestern first-year coach Chris Collins. "They know what they're supposed to do. They kind of have a two-headed monster now at that spot."

Added Michigan coach John Beilein: "We're finding ways to make up for the injury to Mitch. They just are now are getting back to a rhythm where they are not looking over their shoulder."

Sophomore forward Nik Stauskas led all scorers with 18 points, including a 5-for-10 performance from the field while sophomore forward Glenn Robinson III chipped in 12 points on 6-for-12 shooting to lead Michigan (10-4, 2-0 Big Ten) to its second Big Ten win in as many games.

The Wolverines' lead was as large as 26 after redshirt sophomore Max Bielfeldt, in just his first minutes of the game, knocked down a 3-pointer with less than two minutes left in the game.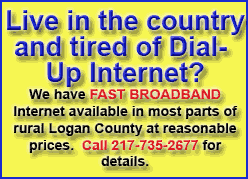 Forward Drew Crawford led Northwestern with 17 points, including 13 in the first half. Crawford cooled off in the second half, hitting just one more shot on 6-for-14 shooting from the field.

"I thought he got tired," Collins said. "They did a good job defensively and rotated some guys on him. I thought more than anything, Drew got a little tired. You have to score every basket, to have to guard Stauskas and you have to rebound."

Morgan, who averages 3.3 points and 2.9 rebounds per game, tied his season high with eight points and eight rebounds. Following McGary's announcement to have back surgery, a lingering injury according to the sophomore, Morgan and Horford have both seen increased minutes.

"I think more than anything, our team has to start getting more comfortable with us and looking to us more often," Morgan said. "But we're just trying to bring energy and intensity — trying to do our best to control the glass."

The play of Morgan and Horford down low lessened the blow brought by a 1-for-8 3-point shooting performance in the first half. Ultimately, the Wolverines finished with 6-for-18 shooting from behind the arc, including two from Stauskas in the second half.

The Wildcats (7-8, 0-2) were able to force tough shots and shut down a lengthy and fast offense in the first half, forcing Michigan's big men to step up. But a 10-9 lead with 10:56 left in the first half was the last time the Wildcats would stay on top.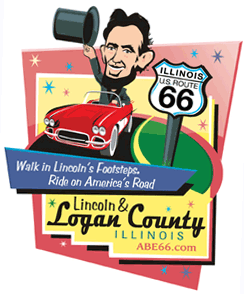 But without much help offensively, Crawford and Northwestern's offense failed to overcome a 12-4 run in the second half that pushed the Wolverines' lead even further. It was the fourth straight game for the Wildcats without more than 60 points.

"What happens with us is that we've had such a hard time scoring over the course of time it really affects the other areas of the game," Collins said. "We're going to need some guys to step up and help out offensively."

Crawford, the Wildcats' leading scorer, had only one other teammate finish in double digits for a team that averages a Big Ten low in scoring, with 65.4 entering Sunday's contest. Of the Wildcats' 24 first-half shots, Crawford took more than a third of all attempts with nine.

When Robinson slammed home an alley-oop pass from freshman forward Zak Irvin midway through the second half to extend the 12-4 run in the second half, it effectively swung momentum back in the Wolverines favor.

It took nearly nine minutes for either team to reach double digits in scoring, but not long after for the game to heat up as Michigan outscored the Wildcats 20-12 in the last 10 minutes of the first half. The Wolverines led 31-24 at halftime.

Sophomore forward Nik Stauskas sparked a 10-2 run for the Wolverines midway through the first half, nailing a turnaround jump shot just outside of the key before slamming home a behind-the-back pass from guard Spike Albrecht.

"At this point we've been the team where we take a punch and respond," Stauskas said. "We need to be the team that throws the first punch and steps on their throat from there."
NOTES: Michigan F Glenn Robinson III started Sunday's game after he missed most of the second half when he injured his ankle against Minnesota on Thursday. Michigan coach John Beilein had said Robinson would be day-to-day earlier in the week. "He'll be in rehab for the rest of his life, though," Beilein said. ... With the loss, Northwestern has now lost the past six straight contests against Michigan, who now leads the series 108-56. The two teams will not meet again this year. ... After he scored 23 points in a 76-49 loss to Wisconsin, Northwestern 7-foot C Alex Olah fell had just 12 points on Sunday. ... Despite a winter storm watch and below-freezing temperatures, the Michigan athletic department said it sold out all 12,707 tickets at the Crisler Center.
[© 2014 Thomson Reuters. All rights reserved.]
Copyright 2014 Reuters. All rights reserved. This material may not be published, broadcast, rewritten or redistributed.