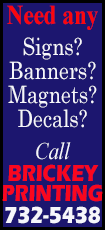 It didn't get any better for Cooley, who watched Villanova take control early and never let go as the Wildcats stormed to a 91-61 victory in front of a sold-out crowd of 6,500 at the Pavilion.

Aside from a late December loss to Syracuse, Wildcats coach Jay Wright couldn't be asking for much more out of a team that was picked to finish fourth in the Big East but has easily been the league's best team in the non-conference portion of the schedule.

Now that conference play is underway, things don't seem to be any different.

"We try not to think about those things, talk about those things," Wright said about being the potential favorite in the 10-team conference. "We're supposed to get better, because if people are looking at us as the target, they're going to get better chasing us, so we have to get better every day."

The Wildcats couldn't miss from the floor, making 34 of 57 (59.6 percent) overall and 14 of 26 (53.8 percent) on 3-pointers, a nice step up from the 32.6 percent the team had been shooting from beyond the arc on the season.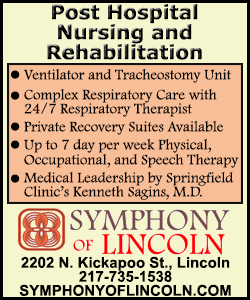 "When we shoot it like that, everything's going to look good," Wright said. "We can do that, it's not a surprise. We have shooters."

Villanova made nearly twice as many shots as Providence, which went 18 of 50 (36.0 percent) overall. The Friars were never in the game, with a dunk by Villanova forward JayVaughn Pinkston coming right off the opening tip that was certainly a sign of what was to come.

"Obviously our worst game, probably in three years that I've been here," Cooley said. "We looked like we were in mud the whole game, from start to finish, from tip ball right to the final layup that they made.

"Not a damn thing positive from today. If you see something positive, then you're a magician."

Pinkston led the way with 19 points, leaving the redshirt junior just 14 short of 1,000 points for his career. Guard Dylan Ennis set a new personal standard in a Villanova uniform with 17 points, which junior guard Darrun Hilliard was just behind him with 15 and guard Josh Hart had 10 as the four members of the team in double figures.

Villanova senior guard James Bell picked up two fouls in the first 73 seconds, but that was about the only thing that didn't go his team's way over the first 20 minutes. The Wildcats (13-1, 2-0 Big East) hit nine of their first 10 shots from the floor, opening up a lead that would grow as large as 20 just a dozen minutes into the game.

The Wildcats would roll into the locker rooms at halftime with a 50-26 lead, representing their largest first-half output in 14 games this season.

The Wildcats' full-court press clearly bothered a Friars team with just one true starting guard in Bryce Cotton. Though Providence (10-5, 0-2 Big East) had a clear size advantage against Villanova, starting a pair of 6-foot-9 forwards, it was the home team's length and athleticism that proved to be the bigger factor. Providence would give it away 17 times to Villanova's 12, including a dozen of their own in the first half alone.

"When (the press) worked early and we got a big lead, the rest of it played into our hands," Wright said. "When they're down, they have to play faster, so that start made a big difference in the game."

Cotton was the only player who could get anything going on offense, scoring 16 of his team's 26 points. The high-scoring senior would finish with 25 points on 7-of-17 shooting, while forward LaDontae Henton added 17 on 4-of-12 shooting from the floor and forward Kadeem Batts had 10. The rest of the team combined for nine points.

Bell's classmate, fellow senior guard Tony Chennault, had a strong first half, nearly equaling his average in minutes played on the season (15.3). In 12 minutes of action before intermission, he had four points, with four assists and two rebounds. Bell would foul out with six points in five minutes of play, though his team never needed him.

NOTES: Providence announced the transfer of freshman G Brandon Austin, a Philadelphia native, on Saturday. Austin had been suspended for the season, as is fellow freshman F Rodney Bullock. ... Providence took both meetings between the two teams last year, with G Bryce Cotton hitting the game-winning 3-pointer in a 55-52 Friars win on the Wildcats' home court on Feb. 3, 2013. ... The bench scoring was 38-4 in Villanova's favor.

[© 2014 Thomson Reuters. All rights reserved.]
Copyright 2014 Reuters. All rights reserved. This material may not be published, broadcast, rewritten or redistributed.