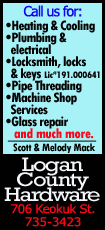 Shaw and his coaching staff met with each of the players late last week and solicited their input on all that troubles them.

"Stress, grieving, whatever it is, if you hold it in it will eat you up inside," Shaw said. "I thought we aired out a lot of things, and that clarified for everyone where they stood."

The Nuggets have looked like a different club the past two games. On Sunday night, point guard Nate Robinson scored 12 of his 21 points in the fourth quarter, sparking Denver to a 137-115 rout of the Los Angeles Lakers before a sellout crowd of 18,997 at Staples Center.

"We just found our niche and our energy though we had a tough month," said Robinson, who scored 15 points Friday when the Nuggets beat the Memphis Grizzlies to end their skid. "It was just about that time to turn a new leaf and continue to play like we did tonight. Hopefully, it will be a snowball effect and we can go streaking again.

"We just checked each guy's attitude at the door. We just said we were going to come in and be a more team-oriented team. We did that tonight."

Center Timofey Mozgov and point guard Ty Lawson scored 20 points apiece for Denver. Lawson also recorded 12 assists.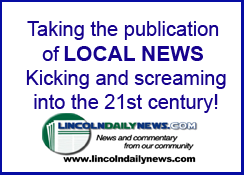 Nuggets forwards Wilson Chandler and Kenneth Faried each scored 17. Faried also grabbed 13 rebounds. Guards Randy Foye and Evan Fournier had 14 and 12, respectively.

"Contributions from everyone," Shaw said.

The Nuggets (16-17) dealt the Lakers their seventh defeat in eight outings. Los Angeles (14-20) also fell for the fourth time in its past five home games.

Denver's point total was a season high for a Lakers opponent.

Forward Pau Gasol, the subject of trade rumors, led Los Angeles with 25 points and 10 rebounds.

"It could be my last game (as a Laker), but it's not that's not something you think about that often," Gasol said. "It could be due to an injury or trade ... anything like that. I am happy with the way I am playing. In these last two games, I am giving everything I have, and that's all I can do."

Los Angeles guard Jodie Meeks had 23 points, while forward Nick Young finished with 21. Point guard Kendall Marshall compiled a career-high 17 assists and nine points.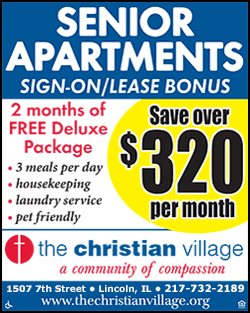 A 19-6 run to open the third quarter gave Denver a 79-67 lead. The Lakers rallied, cutting the deficit to 86-80 before a strip by Lawson led to a dunk by Mozgov. Fournier hit a 3-pointer, and the Nuggets were on top 91-80 with 40.1 seconds remaining. Denver led 93-83 at the end of the third.

An 11-2 surge in the fourth quarter, capped when Mozgov slammed home Robinson's alley-oop pass with 9:35 remaining in the game, allowed the Nuggets to move in front 104-85. The Lakers never within single digits again.

"We just didn't have that backbone as a team, that grit we need sometimes in hard times," Lakers coach Mike D'Antoni said. "We've got to find that. The second half was just like the air went out of our team. We didn't fight hard enough, and they got every rebound and loose ball."

The first half was a back-and-forth affair resulting in 10 lead changes and the score being tied 14 times. Gasol led all scorers with 15 first-half points, and the Lakers claimed a 61-60 advantage at intermission.

In addition to being outscored 77-54 in the second half, the Lakers were outrebounded 58-38 on the night.

The game was the first for Shaw as a head coach in Los Angeles against his former club. Shaw played four seasons with the Lakers, three of those clubs winning NBA championships. He also was an assistant to former Lakers coach Phil Jackson for seven seasons, earning two more NBA titles.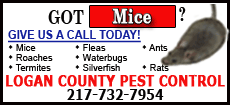 NOTES: Injured Lakers G Kobe Bryant is practically limited to riding a stationary bike as he recovers from a fractured left knee that sidelined him Dec. 17 and expected to keep him out for at least another three weeks. Bryant held a press conference before the game, covering a range of topics, including the possibility of the Lakers trading C/F Pau Gasol. "He does a phenomenal job of staying composed," Bryant said of Gasol's play despite the rumors. "He's fine. He's used to it. He knows how to deal with it." ... Denver coach Brian Shaw said his verbal altercation with reserve PG Andre Miller last week was blown out of proportion. ... With PG Kendall Marshall and F Wesley Johnson getting nods as starters, the Lakers used their 19th starting lineup in 33 games.
[© 2014 Thomson Reuters. All rights reserved.]
Copyright 2014 Reuters. All rights reserved. This material may not be published, broadcast, rewritten or redistributed.